Sage Beamon brings 'The Real Tea' to Sac State
Beamon hosts her own radio show, keeping it 'fluffy' with entertainment news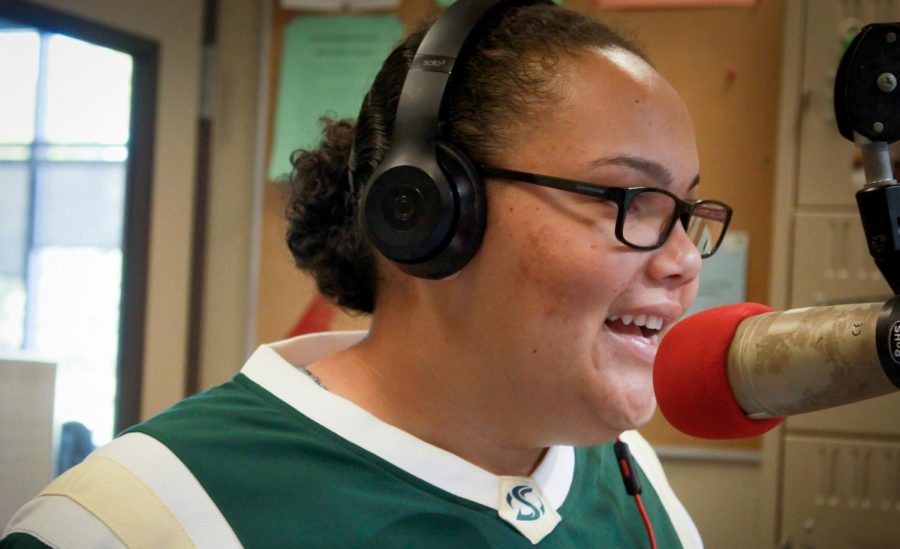 Every Monday morning, Sacramento State sophomore Sage Beamon scours social media and entertainment news sites while preparing to "spill the tea" on her radio show on KSSU.

"It's about pop culture: It's where I get to spill the tea about what's going on," Beamon said about her self-hosted radio show, "The Real Tea," on Sac State's student-run station KSSU.

"We don't talk politics, because politics gets weighted down," Beamon said. "There's just too much, but we keep it light and fluffy with the entertainment news."
Beamon said she starts off her introduction by giving everybody the rundown of what she did over the weekend. Along with music and entertainment news, she mentions she also likes to focus on events and breaking news that happen on campus.
Beamon moved to Sacramento four years ago from Milwaukee, Wisconsin, and has had an interest in radio since before coming to Sac State.
While growing up, Beamon, now a communication studies major, said she was an avid radio listener and liked tuning into multiple stations in Milwaukee like KISS-FM and various other pop channels.
When moving from Milwaukee to Sacramento, one of the things Beamon said connected her to the city was the radio stations. While listening to the different stations, Beamon began to realize that she could have her own radio show and become a DJ.
"I always felt like I saw myself in radio hosts and I was like, 'This makes so much sense, I could do that,'" Beamon said.  "It's interesting to listen, but how much more interesting would it be to actually do that and put your own twist on it?"
Beamon was finally ready to attempt to get into radio last semester with a small push from a peer mentor.
RELATED: Meet the mentors behind Sac State's First Year Experience
"They were like, 'Sage you love talking so much and this and that, Why don't you do KSSU?'" Beamon said. "I finally got the push and I did it."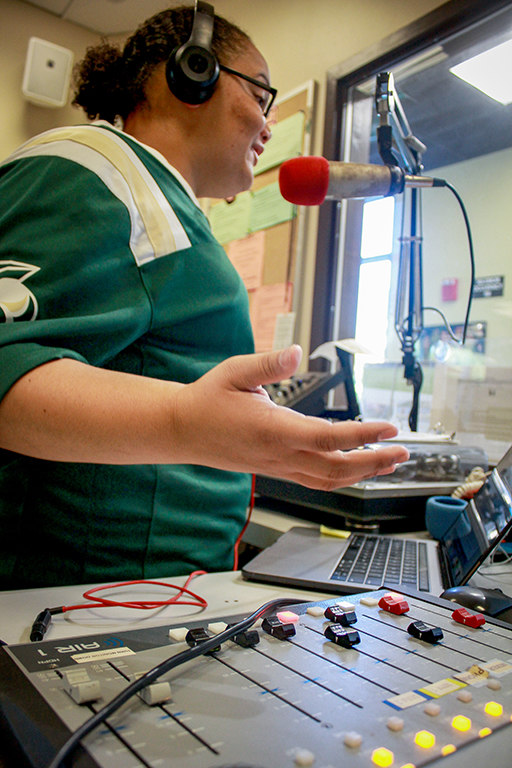 Submitting her application to KSSU was a memorable moment for Beamon. "It was in that moment when I finally [submitted] my application I was like, 'Yeah I do want to have my own show and be a DJ,'" Beamon said.
Beamon is open and opinionated in her segment, and encourages students to join her to have a discussion if they have a difference of opinion.
"I'm not going to be somebody who turns away from somebody with an argument, because if you think something else [different] than me, I want to know why you think it," Beamon said. "You could easily change my mind if you present straight facts."
Her show has now been on the air for seven weeks, and Beamon said the number of listeners and feedback steadily increase with every show. Beamon said she is really appreciative of the opportunity given to her at KSSU.
"I love KSSU. What they're doing is a really cool thing and I feel like I'm forever grateful to them for giving me that platform," Beamon said. "I didn't expect to be a second-year in college with my own radio show, and I feel I'd be down to expand with them."