Spooky good, budget-friendly ways to get you ready for Halloween
Here are 5 costume and 3 snack ideas to prepare and inspire you for the holiday season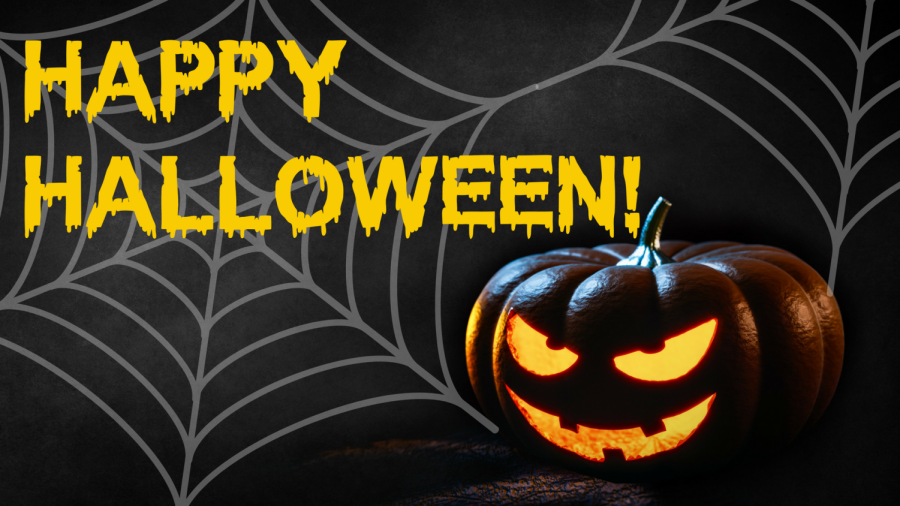 Halloween is creeping around the corner, and people are ready to celebrate by going trick-or-treating, visiting haunted houses and throwing themed parties.
One thing that's continued to be a tradition regardless of age is the custom of dressing up. Coming up with the perfect Halloween costume can be overwhelming for the average college student, who has little time on their hands and is looking to save money whenever possible.
There's no need to fear. Here is a list of ideas for costumes and snacks to help you have a FANGtastic (not sorry) Halloween that can save you both time and money.
Last-Minute Halloween Costumes
Amid midterms, stress levels for students are high, and finding the perfect costume can only add to that. Planning what to wear can take some time, depending on what it is you want to be. Here are a few ideas to kickstart some inspiration in you if you find yourself needing an easy and quick costume, whether it's last-minute or the day of.
Where's Waldo?
This costume can be unisex and it's easy as 1-2-3 to create. All you'll need to create this look is a striped red and white long sleeve, a striped red and white beanie and glasses.
An added bonus is the nostalgic factor attached, with some of our earliest memories relating to spending hours in the doctor's office searching for Waldo in puzzle books.
Deer
Want to bring out your wild side? Try being a deer! This simple and cute costume concept takes little effort and more than half of what you'll need you probably already own!
To achieve this simplistic look, you'll need brown-colored attire of any sort, some makeup for creating your fawn spots, whiskers and nose and a pair of antlers that can be made from pieces of construction paper.
Angel/Devil
This is another costume which you can dress to your liking. It serves as a unisex costume and also can make a great choice for couples.
If you're wanting to feel a bit heavenly, you'll need a halo and a white dress, for women. For men, a halo and a white T-shirt and white pants will do. Wings are optional.
If not, red clothes of any kind and a pair of makeshift horns glued to a headband will make up this devilish look. Adding a tail is optional for this outfit.
Rosie the Riveter
Women empowerment is a wave that is picking up storm in recent news and what better way to join in than to dress up as this female icon? This look is a classic, cute and quick to create.
To show you can "do it," you'll need a blue or denim button up, a polka-dot bandana, red lipstick and a striking pose.
Popular Halloween Costumes This Year
Last-minute costumes aren't for everyone. You may be one of the lucky ones who actually have time on their hands to put together a well-thought-out costume. The only problem might be that you don't know what it is you actually want to be. No need to panic, as there are millions of choices, some of which are more popular among college students.
Wyatt Edwards, an internet marketing specialist with HalloweenCostumes.com said that the top-selling costumes this year have been superheroes.
"With five of the top seven movies at the box office this year being superhero movies ('Black Panther,' 'Avengers: Infinity War,' 'Incredibles 2,' 'Deadpool 2' and 'Ant-Man and the Wasp,') you'll see those costumes everywhere," Edwards said via email. "'Wonder Woman' is still huge, even though the movie came out last year."
Edwards also said that college students nowadays tend to create DIY costumes based on hot topics ranging from memes, puns, politics and trends.
"If Halloween were tomorrow, you'd see a lot of Ariana's 'God is a Woman', Kanye's 'I Love It,' and Cardi B vs. Nicki Minaj DIY costumes," Edwards said. "In just a few weeks, that could all change!"
Below is a list of the expected top five costumes for both women and men, according to and provided by Edwards:  
Women
Wonder Woman

Elastigirl/Mrs. Incredible (from "The Incredibles")

Eleven (from "Stranger Things")

Daenerys Targaryen (from "Game of Thrones")

Cher (from "Clueless")
Men
Black Panther

Mr. Incredible (from "The Incredibles")

Deadpool

Demogorgon (from "Stranger Things")

Rick (from "Rick and Morty")
Tasty Treats
Sweets and Halloween go hand-in-hand, no doubt about it. Sweets of all kind are created, handed out and consumed each year for the celebration.
Halloween presents the opportunity to be creative, not only with your costume, but with treats. Whether it be for a party or just for fun for you to snack on, decorative treats help to get into the holiday spirit. Here are a few hauntingly good and budget-friendly snacks to consider trying.
Frozen Ghost Pops
This chilled treat can be served at parties and brings a twist to the average pop.
Ingredients:
 

Bananas (two bananas makes eight pops)

 

White chocolate

 

Chocolate chips

 

Popsicle sticks
Preparation:
Cut the banana in half horizontally and then cut those two halves down the middle vertically, making four pieces. Continue this for the quantity you would like. Once done, stick the bananas onto the popsicle sticks.

After all bananas have been placed on sticks, place them into the freezer. Melt the chocolate in a bowl while waiting for the bananas to get frozen. When the chocolate is melted and warm, dip the banana into it. Quickly add chocolate chips as eyes before the chocolate has hardened.

Place back into the freezer. Once frozen, it's ready to serve.
Mummy Dogs
This take on the typical hot dog is another addition you can serve if you're craving more than something sweet.
Ingredients:
 

6 hot dogs (or however many to your liking)

 

1 package of Pillsbury crescent dough (more than one depending on how many dogs you make)
Preparation:
Preheat oven to 375 degrees.

Cut the dough into strips and wrap it around the hot dog, resembling the wrap of a mummy.

Place the wrapped dogs into the oven for 10-12 minutes or until it reaches a golden brown and you're ready to serve.
Ghost Sandwiches
This idea turns an ordinary PB&J into a halloween themed treat.
Ingredients:
 

White bread

 

Peanut butter

 

Jelly

 

Ghost-shaped cookie cutter
Preparation:
Start by making PB&J sandwiches.

Once done, grab a ghost-shaped cookie cutter and cut the sandwiches accordingly.

Use raisins, chocolate chips or any small, circle-shaped food to create eyes.
Jack-o'-Lantern Stencils:
One of the staples of Halloween is carving pumpkins. This tradition allows for some fun creativity as you use a personally selected pumpkin as your medium.
Have some fun with a couple of Sac State and State Hornet inspired jack-o'-lantern stencils. Print them out by clicking the green "Print Friendly" button at the bottom of the page and get to carving!