REVIEW: Logic releases final chapter of 'Young Sinatra' project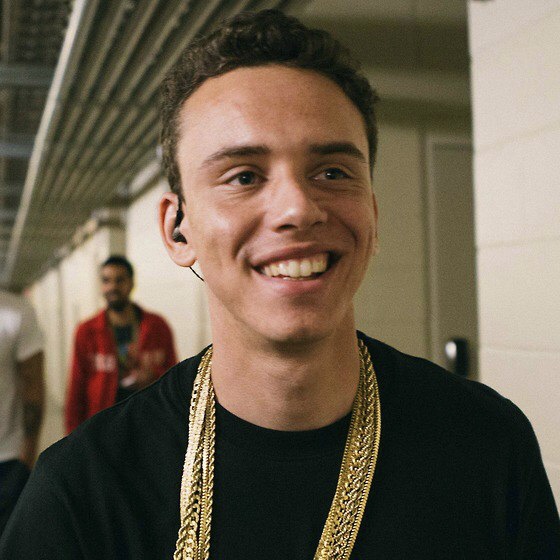 Rapper Logic cemented himself as one of the greats in the rap game last Friday, releasing "Young Sinatra IV," his fourth and final album in the "Young Sinatra" quartet.
If he hadn't already, Logic (Sir Robert Bryson Hall II) proved himself, releasing an album on the same night Lil Wayne dropped "Tha Carter V."
Logic introduced "Young Sinatra" in September 2011, and its sequel in April 2012 with the mixtape "Undeniable."
"Young Sinatra III" came out the next year in May 2013 with the mixtape "Welcome to Forever" with underrated songs like "5AM," "Ballin" and "Man of the Year."  
I was lucky enough to attend the "Bobby Tarantino vs Everybody" tour at Shoreline Amphitheater back in July. It was one of the best concerts I've been to, because Logic interacted with the fans and because, behind every story he told, it would transition into the next song. That is exactly how his albums are.
In this ADD, one listen review world we live in where anyone with a twitter account is suddenly a music journalist. I give you this very important album! It is meant to be consumed as a whole! So enjoy it as such like we used to do back in the day when albums came out.

— Young Sinatra (@Logic301) September 28, 2018
Logic made a point to everyone, mainly journalists, that his album is meant to be listened to in its entirety before judgment is passed. The track list is organized in a certain way because all the songs relate to each other. When you listen to this album, don't press shuffle because you'll lose part of the experience.
Thank you (feat. Lucy Rose & The Rattpack)
In the opening song, Logic reintroduces Thalia, who was featured in the intro of his debut album "Under Pressure" to provide information about the album in its creation. In this mixtape, Thalia revealed that this is, indeed, the last chapter of "Young Sinatra."
The song is featuring Lucy Rose who has collaborated with Logic two previous times, most recently on the song "Anxiety," which was on the album "Everybody."
I love my fans so much, I wanted to include some of you on this album!!! Please call me right now and I will explain more 862-225-6442 #RattPack

— Young Sinatra (@Logic301) September 5, 2018
For the second half of the song, Logic uses the time to thank "The Rattpack," his fan base, for their support by featuring them in his song.
Fans from all around the world, from Sacramento to Africa to Japan, called Logic's fan line on Sept. 5 to leave voicemails sharing their thoughts on the rapper.
Everybody Dies
"Everybody Dies" is the second song of the album but the third single to be released prior to the album dropping. Logic raps about his rise to fame and how everyone should live their lives how they choose because they never know when it will come to an end.
Logic dropped a small nugget in this song where he said that he is sitting on five unreleased albums. This nugget was my favorite verse.
"The Return," is the second of three singles released for this album. In this song, Logic takes the time to call out one of the greatest hip-hop artists of all-time, Jay-Z.
At the end of this track, Logic puts out a challenge to Jay-Z. "I'm calling out Jay-Z to jump up on a track with me and smack the whole industry. Show em' what that real rap do. The ball's in your court Hov, I hope to hear from guru, woo!"
Despite Logic calling him out, my favorite verse from this track was "Never address me as 'Robert' unless it's bout' that dinero." I love me a good play on words.
Logic goes into detail about his journey coming up through the music industry and the relationship he had with his father growing up. Logic's father was on drugs while Logic was growing up so he never had a strong father figure in his life.
He takes the time to vent and share his experience in this song. This track is also a perfect example of why Logic wants people to listen to his album in order. The song ends with a hook that perfectly transitions into the next song when it ends with, "I'm gonna make it one day."
One Day (feat. Ryan Tedder)
"One Day" is the lead single on "YSIV." In this song, Logic continues on from "The Glorious Five" talking about his journey and realizing that he truly has made it. He no longer finds himself looking at what's next because he has accomplished all his goals.
In the music video, Logic makes a statement by relating his song to President Trump and his migrant separation policy of putting children in cages. I'm not going to spoil the video for anyone so check it out above.
Wu-Tang Forever
(feat Ghostface Killah, Raekwon, RZA, Method Man, Inspectah Deck, GZA, Masta Killa, U-God, Cappadonna and Jackpot Scotty Wotty)
Logic finally got to collaborate with the Wu-Tang Clan. He said in an interview with Nick Huff Barili of Hard Knock TV, "It is the best greatest dream come true ever. I always wanted to do a song called Wu-Tang Forever featuring every member and I can't believe that I did it. Wu-Tang was my introduction to hip-hop."
The coolest part about Logic doing this song is that his first ever concert performance was opening up for Ghostface Killah.
The song is more than eight minutes long because a total of 11 artists had a verse on this track. Despite the amount of artists in the song, it stays consistent throughout. From Logic kicking it off to GZA with the last verse, the song has flow and a solid beat for all the rappers to do their thing on.
This song is also a great way for the younger generation to get exposure to Wu-Tang Clan.
Recorded Wu Tang Forever while I was on tour this summer pic.twitter.com/Jm2gb3lhPS

— Young Sinatra (@Logic301) September 30, 2018
Instead of putting "feat. Wu-Tang Clan," Logic put every member's individual names. Rapper Jackpot Scotty Wotty made an appearance in the song in tribute for the late Ol' Dirty Bastard. Logic revealed on twitter Sunday that he recorded the track this past summer while on his "Bobby Tarantino vs Everybody" tour.
This was one of my favorite songs on the album. The track is very upbeat and features D.C. native rapper, Wale. This is the first collaboration from the two artists despite both being from the District/Maryland/Virginia area.
Logic put his own spin on Wale's third mixtape "100 Miles and Running," released in 2007. My favorite line from this song came from Wale when he said, "I'm Phil Knight in real life, I'm real Nike." Simple but a nice puzzle piece to the entire verse that caught my attention.
Logic starts to spit fire at the end — around the four-minute-mark of the song.
When i was 18 Wale's 100 miles and running was so influencial, to spit on D.A.N.C.E. Is crazy, hope its recieved well#YoungSinatra

— Young Sinatra (@Logic301) October 3, 2011
Ordinary Day (feat. Hailee Steinfeld)
"Ordinary Day" is almost a pop song. Logic begins singing "It was just an ordinary day" and also performs the hook "on and on and on."
In the second verse is when we get the Logic we're accustomed to; rapping and spitting flow. This song is a nice change of pace from what you usually hear from Logic.
This song samples from its predecessors Young Sinatra II and III using Nas' 1994 track "Life's a Bitch" and Miilkbone 1995 track, "Keep it Real."
The first verse is an altered and more defined version of the freestyle he made for this album. The chorus in this song is very catchy. "Life's a bitch and then you die. That's why we get high cause' you never know when you're gonna go."
After the Sept. 7 death of rapper Mac Miller, Logic added a brief intro and extended outro to the song. He opens by saying "Rest in Peace to Mac Miller," and in the outro, Logic attributes Miller with being the reason why he "Started doing this whole Young Sinatra shit."
Logic ends the song by telling Miller how he appreciates, loves and misses him. Rest in peace Mac Miller.
This song is the sequel to "Street Dreams" which was a song Logic never released. Logic pays respect to Harlem rapper Big L in this track.
He sets the scene of he and his producer 6ix robbing a store and then eventually getting caught up by the cops. In the end it was all revealed to be a dream.
The song transitions into the next track on the album when Logic's friend Kevin Randolph says, "Stoney Bob neck ass."
This song is what the title indicates, about a stoner named Bob. This song is all about rolling blunts and smoking weed with friends.
The track was first seen on Logic's Instagram on July 4, originally calling it "Mary Jane Freestyle." This is Logic's second marijuana-related song to be released this year as "Indica Badu" was the sixth track on the "Bobby Tarantino II" album from March.
That song's duration is also four minutes and 20 seconds.
"Legacy," is about Logic looking ahead to his future life.
He raps about his future family and how he works hard to provide for them, but in the end ignores them due to always working.
He raps about missing important events in his children's lives and at the end of the song he comes to a realization that his legacy doesn't matter, but the memories he leaves will.
ICONIC (feat. Jaden Smith)
In the first collaboration between Logic and Jaden Smith, Logic puts his own spin on Smith's hit single "Icon."
In the intro, Logic gives a shout out to Eminem for his support when he says, "Shout out to that boy Slim Shady for all the love, yeah!"
This song briefly features Jaden Smith, but I'm sure he had a much bigger hand in this project then his short verse on the song. Expect many more collaborations from Smith and Logic in the future.
Jaden Smith on hanging out with Logic: "Logic showed me in his phone, he has like 7 unreleased albums" pic.twitter.com/dU3GiuasfY

— RattPack™ (@RattPack) June 2, 2018
In the final song on the "YSIV" album, Logic created his own version of a Kanye West's "Last Call" track from "The College Dropout" album. He also mentioned J. Cole and his own version featured on his album "The Warm Up."  Logic also mentioned J. Cole making his own version of "Last Call" and featuring it on his mixtape "The Warm Up."
Logic raps about his early life and the struggles he went through seeing domestic violence growing up and having his parents on drugs. He then talked about how he couch surfed until he met his friend Lenny (Big Lenbo) who took care of him for a year while he worked on his music.
Almost a year to the day that Lenny gave Logic a year to take care of him, Logic signed with Def Jam Recordings. This song provides a nice insight into Logic's life and come up.
9 out of 10 rating:
I really enjoyed this album. On a scale of one to 10, I would give it a solid nine. I liked how he put his own spin on projects like "100 Miles and Running" and "ICONIC." I can't give this album a perfect score because of the hypocrisy shown by Logic.
In his debut album "Under Pressure," Thalia, who provides information about the album and its creation, said at the end of the song "I'm Gone," "Making a single before your album is like putting together a trailer for a movie you have yet to shoot."
In this album, Logic released three singles before the entire album dropped on Sept. 28. Don't get me wrong — I streamed each song the day they were released and enjoyed them. But in terms of my rating, he gets a 9 out of 10 for Thalia.
Logic put a lot into this album as each individual song averages at over five minutes long. Just for comparison, Logic's album has 14 songs spanning one hour and 16 minutes. Lil Wayne's album has 23 songs and one hour and 28 minutes of duration. Meaning that it took Wayne nine more songs to have 12 more minutes of material. Granted, every artist has a different idea for the concept they want to employ for their individual projects.
Logic wrapped up this chapter of his career as it started, with the boombap rap that we all grew to expect from him.
Although, the editors' note on iTunes indicates this may not be the last we hear from Logic's alter ego, Young Sinatra. "At various times during YSIV, Logic swears this is his last Young Sinatra album. It'd be easier to believe if he wasn't having so much fun," according to the editors' note.
Even if this is really the final chapter of the Young Sinatra mixtapes, it was a great way to go out. Besides, there is plenty more to come from Logic.
In this album, he revealed how he has five unreleased albums. In "Last Call", Logic also noted that he worked on "YSIV" at the same time as "Bobby Tarantino (II)", released in March, and "Ulta 85" which currently has no release date.
Whether it's from Young Sinatra, Bobby Tarantino or Logic, Sir Robert Bryson Hall II is sure to be dropping another project sometime very soon.