Volleyball team voted 2018 'Best Team' at Sac State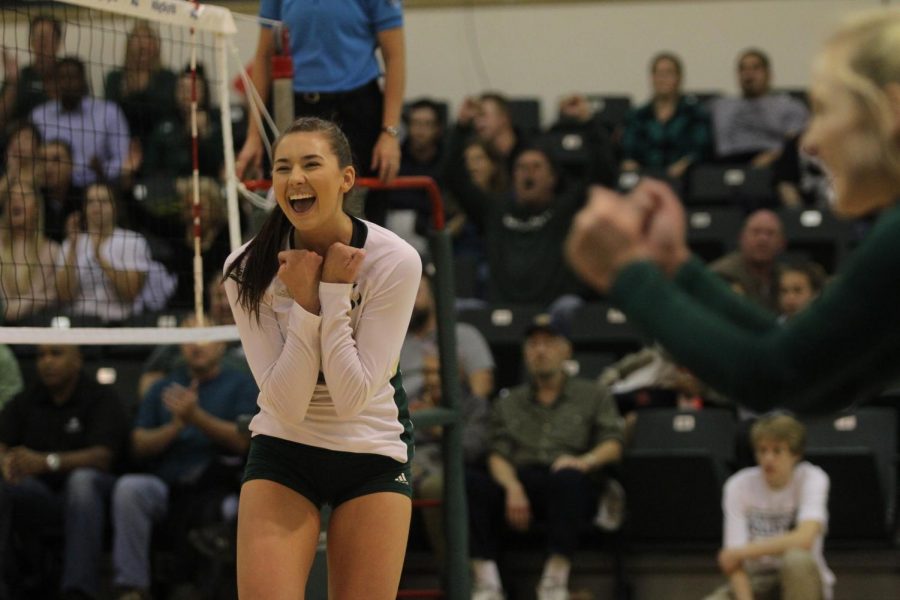 The Sacramento State volleyball team won its first Big Sky Conference regular-season title since 2007 and was voted as the "Best team" in The State Hornet's Best of Sac State poll.
Sac State coach Ruben Volta used the same starting lineup in every match and the Hornets were led by seniors Shannon Boyle (outside hitter), Brigitte Murdock (libero) and Big Sky Conference Most Valuable Player Kennedy Kurtz (setter).
The trio of seniors each set milestones and led the team to a 26-10 overall record and a 15-1 record in Big Sky play. It was the first time since 2006 that Sac State won 15 games in conference play.
The Hornets also saw contributions from a trio of juniors and a sophomore in the starting lineup. One of those juniors, outside hitter Mikaela Nocetti said that the game against the University of North Dakota on Oct. 5 was the most memorable game of the season.
The Hornets won a five-set thriller due in large part to Nocetti, who had 21 kills and 18 digs. While Sac State would eventually lose the conference tournament to North Dakota, this win put the team in the front of the pack for the regular season title.
"I remember walking into the locker room after that game and everybody was like, 'We poured our whole heart into that game' and we did everything we could," Nocetti said. "I remember (Kurtz) walking in and she was drenched in sweat, you could tell she had worked so hard and everybody was just so excited."
Another game that stuck out to Nocetti and Volta was senior day on Nov. 4 against Portland State.
With a chance to clinch the regular-season conference championship, the Hornets dropped the first two sets to the Vikings. The team re-grouped during the short break and won games three and four before running away with game five 15-7.
"What makes those stick out to me is how competitive we were because we won so many tight sets," Volta said. "Throughout the season, this team, when we were way down in the match or way ahead, we just competed.
"Winning is just difficult, it's just hard, but we had a really competitive team."
Additional reporting by Kelly Kiernan