Childhood softball teammates wrap up collegiate careers together
Back when they were all 8 years old, Sacramento State third baseman Marissa Maligad, second baseman Zamari Hinton and pitcher Celina Matthias played travel softball together for the Lady Magic.
Now, nearly a decade later, the senior trio will wrap up their collegiate careers together as the season at Sac State comes to an end.
"There are other people we have played with and they're kind of graduating with strangers," Hinton said. "I am graduating with two of my best friends. We have been through everything since we were 8 years old."
This senior class is the first recruiting class that Sac State coach Lori Perez brought in when she officially became head coach in 2014.
"If you look back at our team and look at our stats, when our senior class has produced, we have been very successful," Perez said. "That speaks to their impact on the team and how influential they are on the team in terms of motivation and success."
Marissa Maligad
Despite no captains being announced this season, Perez said that Maligad, a communications major, was a leader throughout the year.
"She is somebody who isn't super vocal, but she stays on task," Perez said. "She's the kind of person at a practice that shows up, gets things set up, puts things away, make sure things are in order and done correctly.
"She is definitely someone who will be a vocal leader in terms of making sure the team's on task when I am talking and getting their attention."
Maligad, who has a career .240 batting average with two home runs and 37 RBIs, said softball has helped her grow as a person in her everyday life by increasing her time management skills.
"I think a lot of girls look up to her in the sense that she is somebody who, numbers wise, isn't getting all the accolades, but she does the little things," Perez said. "I think (she's) not looking for the praise because she just wants everyone to do their job, act appropriately, stay in line and don't piss coach off."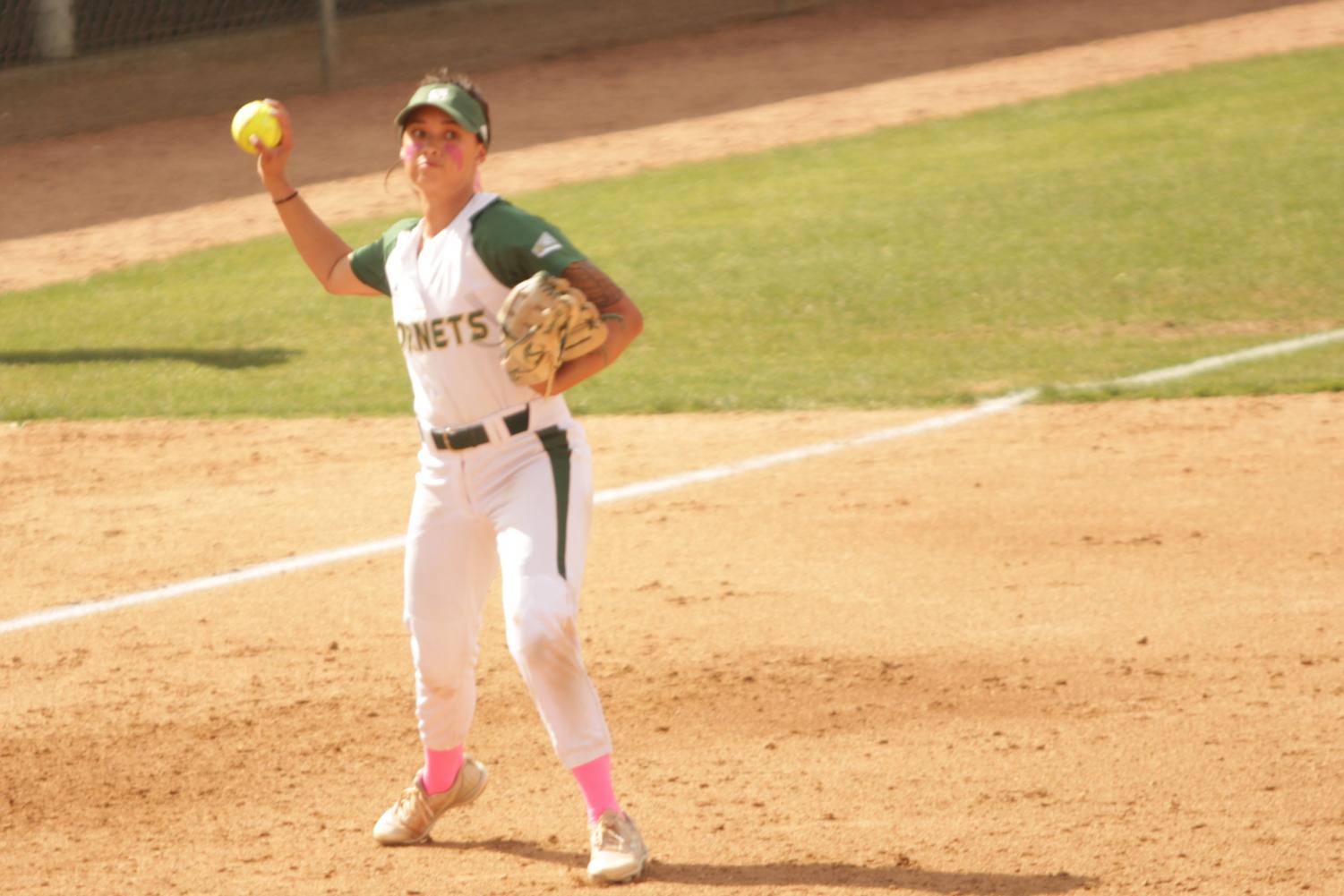 Maligad — who transitioned from a shortstop to outfielder before settling down at third base this season — said she hopes people remember her for being a good teammate and pushing others.
"I think when I am working hard, I am pushing my teammates to work hard and that's my goal every day," Maligad said. "It's not only to improve my game or make myself better, but making my teammates better."
Maligad, who wants to go to graduate school to get a master's degree in business to become a financial adviser, said ending her college career with Hinton and Matthias has great meaning for her since they have all been together for a long time.
"I never imagined being able to do this with them," Maligad said. "They were on the first travel softball team I was ever on, so it's such a big deal to be able to play with them for so long. They have become my best friends and they are people I will obviously be friends with forever."
Celina Matthias
Perez said Matthias, a journalism major who graduated from Pleasant Grove High School with Maligad, has matured a lot since coming in as a freshman.
"She has always been kind of our goofy, silly one and that is still part of her personality," Perez said. "She takes things a lot more seriously now. Her work ethic has improved and has grown in all areas."
RELATED: Senior out for redemption in the pitching circle
Matthias, who has a career 3.03 ERA with 494 strikeouts in just under 644 innings pitched, said she has become more calm in stressful situations.
"I like those clutch situations, but I know that if I get too ancy, it starts to teeter off and I get too excited," Matthias said. "I know for my senior year versus my freshman year, I think I have really calmed down, kind of take my deep breath and re-focus in what I need to do rather than think too much."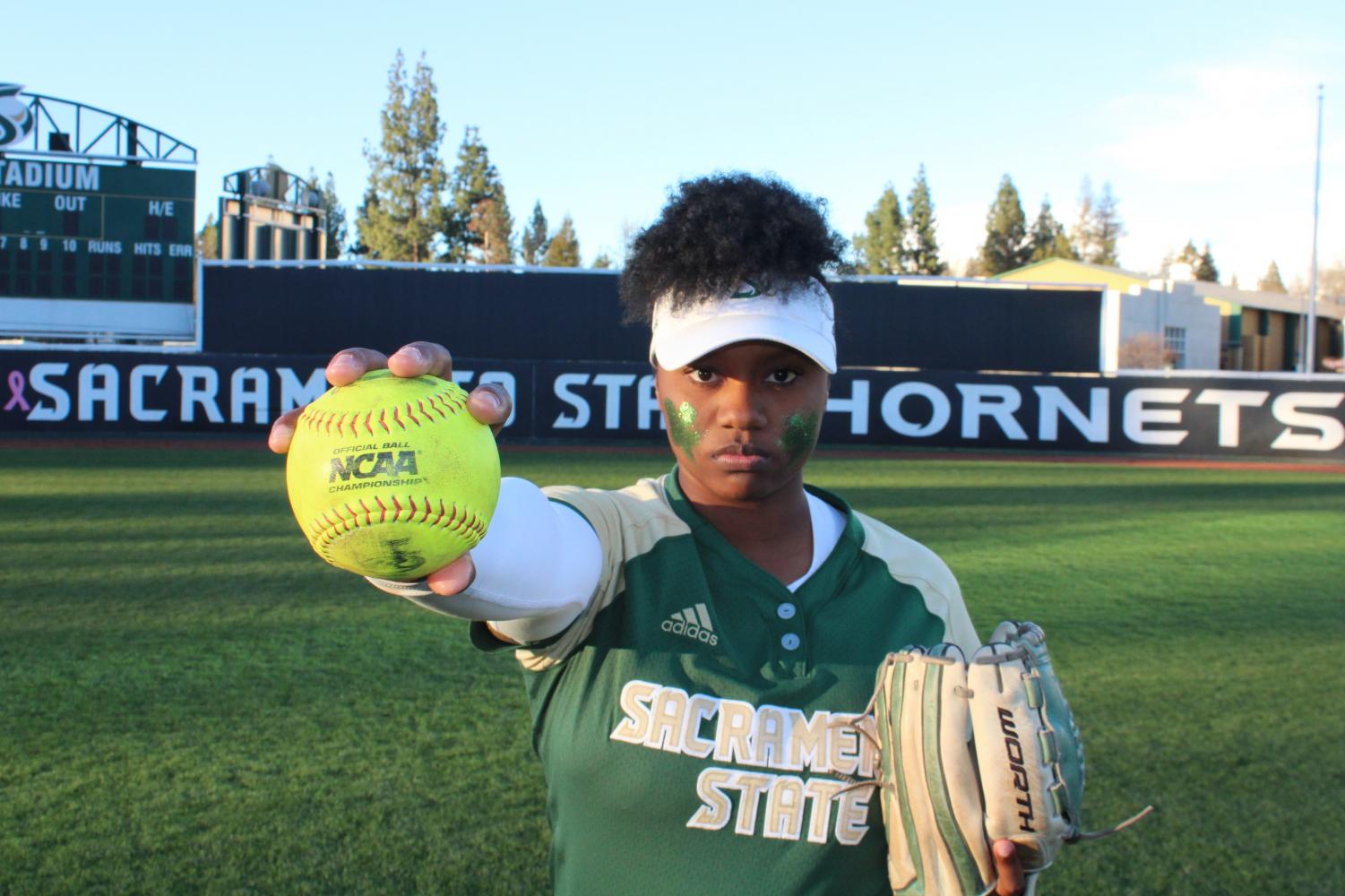 Matthias, who hopes to get into voice acting after college, said it's special for her to be able to finish her career with Maligad and Hinton.
"I have been absolutely blessed to have both of them by my side for 12 years," Matthias said. "It's crazy that we have known each other since we were 8-10 years old and we're still playing in college.
"I don't think a lot of collegiate athletes get to share that experience with their best friends."
Zamari Hinton
Similar to Maligad, Hinton was described as another leader that Perez said emerged this year.
"(Hinton) finds the holes (in the field) and has a real, smooth swing and is very disciplined at the plate," Perez said. "When I recruited her to come here, I stayed on her for a long time and I knew she would be able to hit for average, bring speed to our lineup and be solid defensively."
Hinton — a Sheldon High School graduate — has a career .349 batting average with 56 RBIs and has only struck out 17 times, including zero strikeouts in her first 140 at-bats this season before striking out this past weekend against the University of North Dakota.
Earlier this year, Hinton tied a Sac State Division I program record with a 21-game hitting streak which she described as validation for all of her hard work.
"When I first came into my senior year, I wanted to build my legacy and having this hitting streak is me leaving my legacy and being in the record books," Hinton said.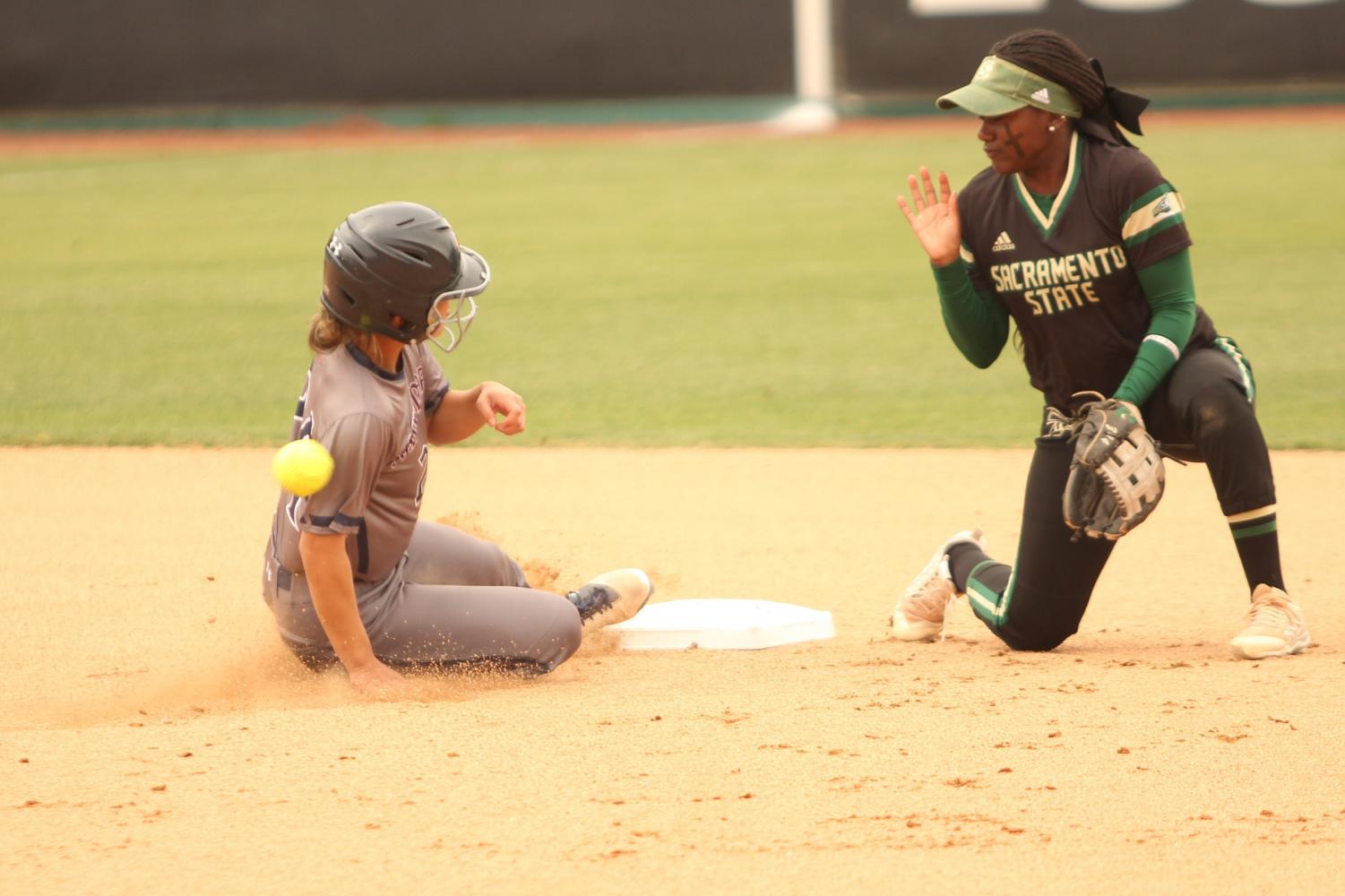 Matthias said Hinton, who wants to go to graduate school to get a master's degree in public administration after accomplishing her criminal justice bachelor's degree, is a headstrong person.
"You can't tell Zamari how to be Zamari because that's just how she is," Matthias said. "She makes a plan and she sticks to it. If you try to say 'Well what about this or that?', she'll say 'OK, I like that suggestion. But mine is better.' "
Perez said she thinks it was good for the program to have three players start and finish their careers after so many years of softball together.
"I am trying to battle my own emotions with it since they have been with me for so long," Perez said. "I have seen them grow and they have seen me grow.
"It's going to be emotional when they go (and) they'll be missed and they definitely have left a legacy."