Talent runs in the family for Sac State sophomore jumper
After growing up in the desolate Southern California desert, Sacramento State sophomore jumper Jah Strange found inspiration for track and field through the rich heritage laid down by his family.
Strange — a second-generation track athlete from Indio, California — has found success in the college ranks as quickly as one finds the sun in his hometown. But before arriving in Sacramento, he finished first as a senior at Xavier College Preparatory High School in the California Interscholastic Federation Southern Section Div. IV Championship.

After becoming a two-time California state meet qualifier in the triple jump, Strange — who set a Sac State record for the men's indoor triple jump with a leap of 51 feet and three inches (51-03.50) on Feb. 3 — decided to take his talents up to Northern California.

"Sac State was a perfect distance where I wasn't too far but not too close to home," Strange said. "The Hornet culture and championships on the wall enticed me to come here."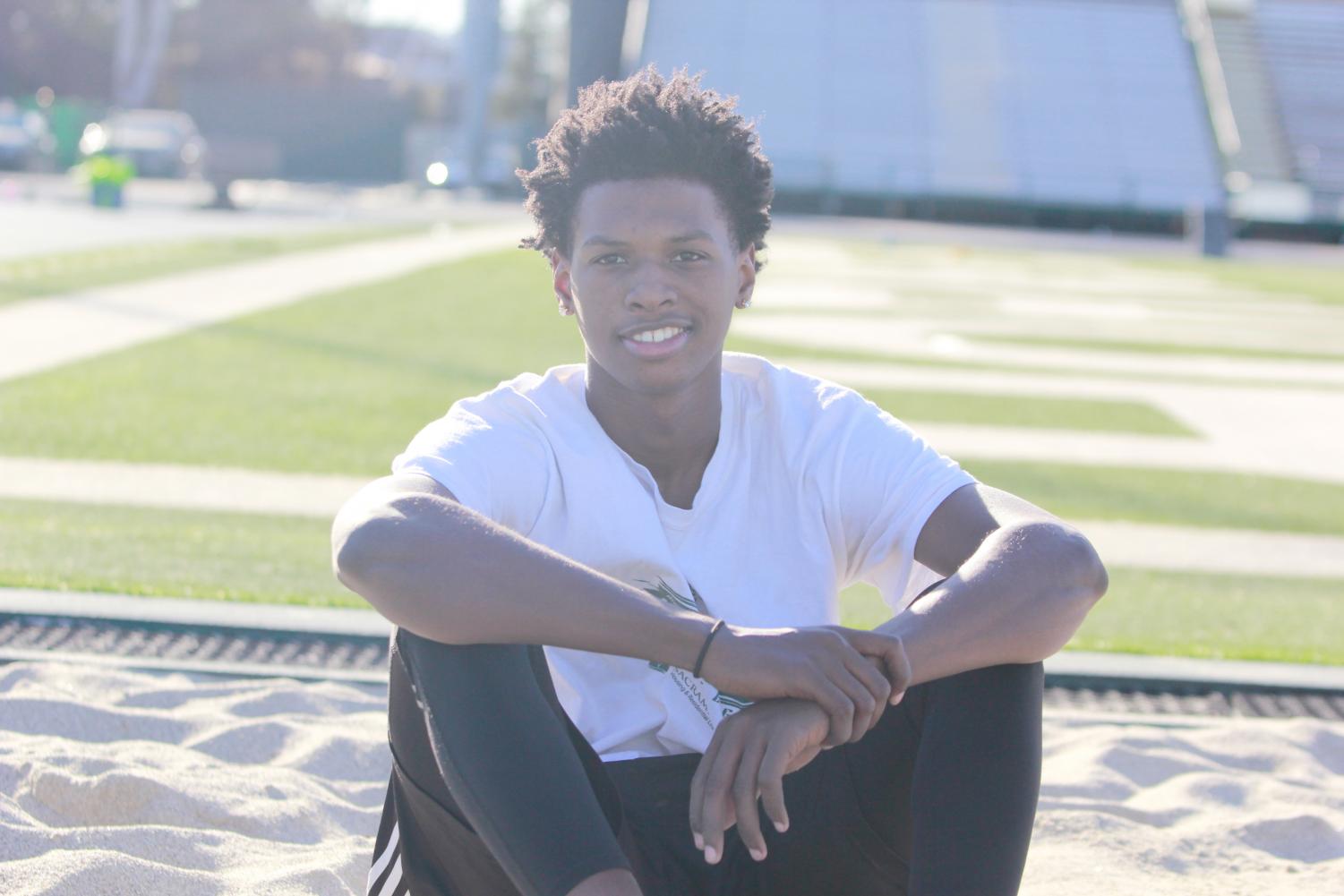 Strange said that he learned early on through his father and sister that track was the right sport for him.
"I went to my sister's meets and watching her I realized I had a natural gift," Strange said. "Everybody in my family did it; we all have natural speed."
However, Strange had a lack of resources to put his strengths to the test early on. Even though jumping runs in his family, Strange said he lacked coaching and a proper track to work with early in his career, which put him a step behind the competition. But he found motivation through critiquing himself. 
"I am my biggest critic," Strange said. "I expect so much of myself, and I want to be the best."
As a freshman, Strange garnered multiple accomplishments: he finished with all-Big Sky Conference honors in both outdoor and indoor competition, helped lead the Hornets to an outdoor conference championship and also earned All-American honors after finishing fifth in the triple jump at the USA Track & Field Junior Nationals. 
However, Sac State assistant track and field coach Eric Fremd said he believes Strange has room for improvement.
"Jah has untapped potential, and I look for him to make it to the Indoor National Championships," Fremd said. "He could even be the indoor and outdoor champion."

RELATED: Track and field teams set to begin Big Sky Indoor Championships
Since arriving on campus, Strange said he has continued to work on his craft and help his team in the process of capturing another conference title.

"He not only has passion for the sport, but he is cool with everyone and takes care of his fellow teammates," said indoor junior Darius Armstead after Strange broke his triple jump program record by three-quarters of an inch. "He takes care of his body and takes care of us."

Strange will now look to carry this momentum that has followed him his entire track career into the Big Sky Indoor Championships from Thursday through Saturday.