Men's triple-jump team ends season ranked No. 4 in NCAA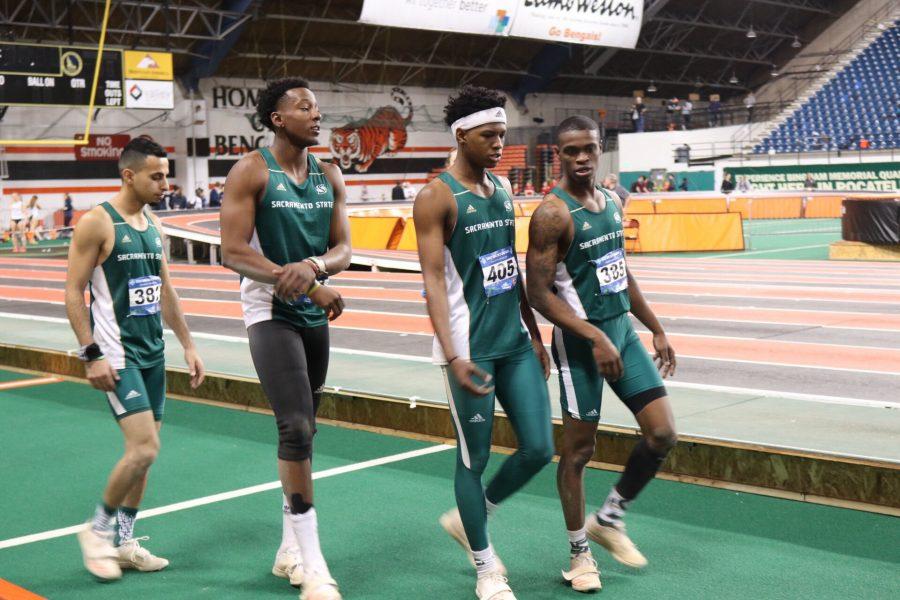 The Sacramento State men's triple-jump team has leaped out of the shadows and is in the spotlight as the fourth-ranked squad in the nation.
Sac State freshman Jah Strange, senior Gathunga Ndirangu, juniors Mohamed Abdullah and Darius Armstead — who now holds the Sac State indoor record in the triple jump with a mark of 51-02.75 at the Big Sky Indoor Championships on Feb. 25  — make up this lineup of four jumpers that has an average of 14.78 meters together.
This triple-jump foursome ranks among the likes of Nebraska (No. 1 with an average distance of 15.54 meters), Oklahoma (No. 3 with an average distance of 15.31 meters), Florida State (No. 5 with an average distance of 15.10 meters) and Louisville (No. 8 with an average distance of 14.93 meters).
"All these big schools in the West like USC, UCLA — you expect them to be up there and not Sac State," Abdullah said as the track and field team ends indoor season and continues into outdoor competition.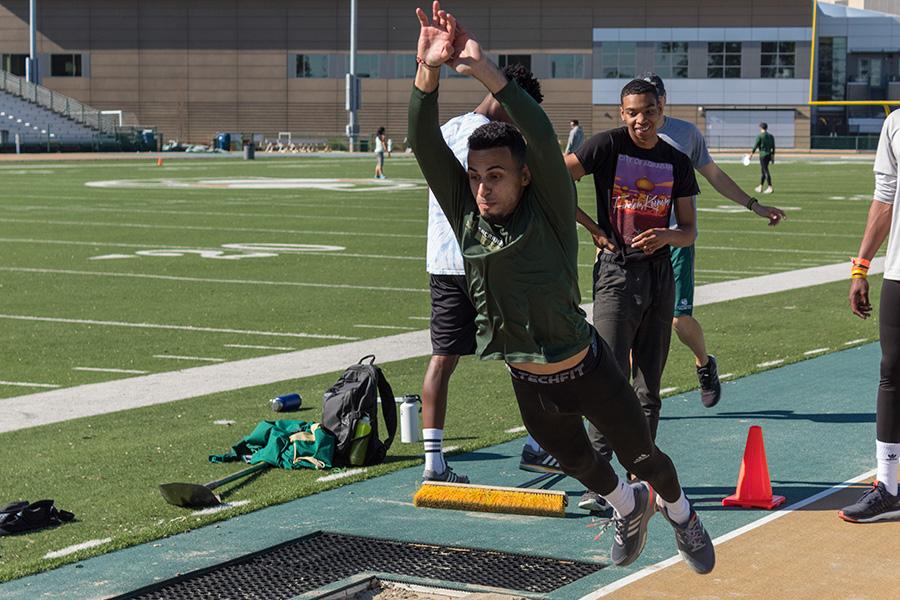 Sac State expects to jump in the 16-meter range as Ndriangu, who missed time due to stress reactions in his shins and Abdullah, who missed time with a hamstring and hip flexor injury, weren't at full health when the triple jumpers achieved the No. 4 spot on Feb. 27. The unit should be fully healthy around the middle of outdoor season, according to the foursome.
"We're not even close to our potential," Abdullah said after practicing to improve his season-best jump of 48-04.75 at the Big Sky Indoor Championships. "That's the crazy thing — it's like what could we actually do when actually healthy? I see ourselves as being number one."
This amount of success might give some teams a sense of pressure to remain in the top 10, but Ndirangu — who posted an individual season-best 49-08.50 at the Big Sky Indoor Championship — would rather focus on the Hornets' roles as underdogs in Division I track and field.
"It kind of pushes you — you see what the other schools are doing (and) it's like we should be right there," Ndirangu said. "A lot of people don't think about Sac State — they think we're trash."
All four members of the team discovered their abilities in track and field during high school and in a short amount of time were able to increase their talents together at Sac State through communication and trust.
"It's like a brotherhood," Abdullah said. "We know it's all on us so we stick together when times get rough. I feel like that's what gives us the upper hand — we talk and communicate with each other really well."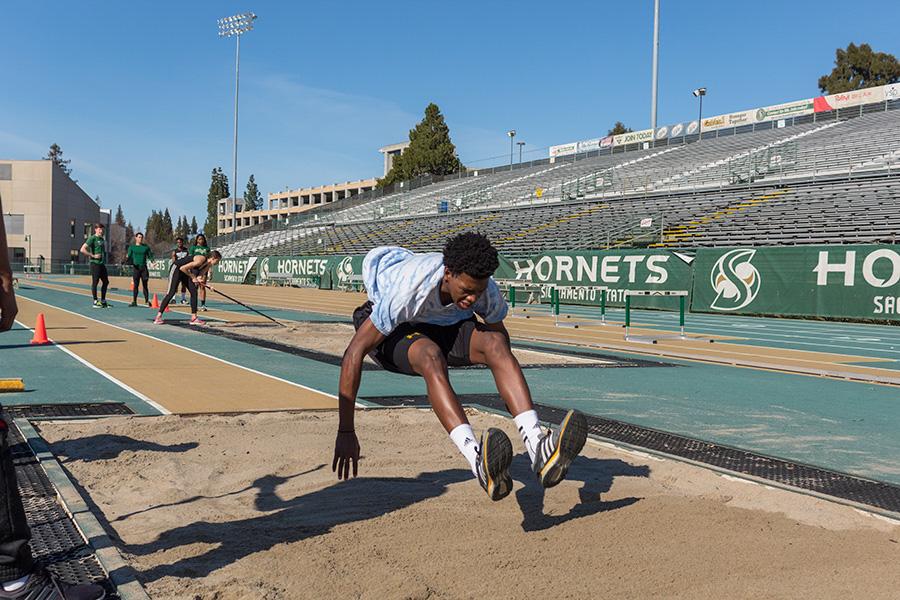 Strange, who posted an individual season-high of 49-11.25 at the Big Sky Indoor Championships, hopes to continue building this level of success that the program is generating when the other three are gone and he is the leader.
"For the people that are staying and the people that are coming (we've) just got to keep building," Strange said. "This is the start of a legacy and hopefully once these guys are gone I'll be the last one to keep it going."
Sac State's No. 4 ranked triple-jump team was able to impress again after Armstead took first place, Strange finished in third, Ndirangu took fourth and Abdullah placed fifth in their event at the Big Sky Indoor Championships in Idaho on Feb. 25.
"When we step in the building, they're going to say, 'Oh, those are the Sac State jumpers,' " Abdullah said. "Hopefully we get to the point where we are striking fear into other jumpers."