Hornets set to transition from indoor to outdoor beach volleyball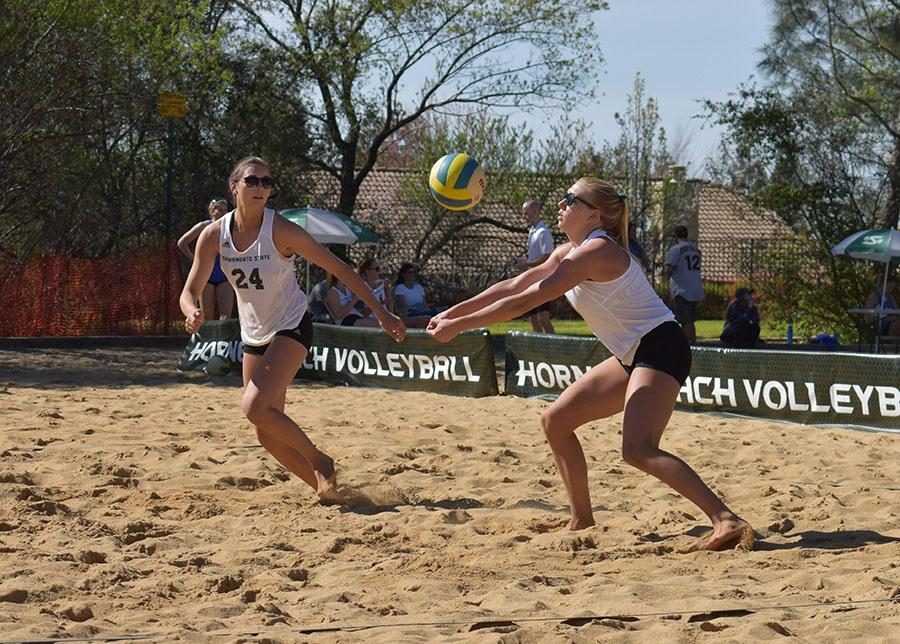 Tessa DeVere
February 27, 2018
Sacramento State is all set to begin its sixth season of beach volleyball competition on Friday at the Stanford Tournament in Palo Alto.
The 14-member squad — which finished its indoor volleyball season with a Big Sky Conference regular season title in the fall — will be focused on passing, setting and overall ball control this year, said coach Ruben Volta.
This spring season will also mark the last chance for seniors Kennedy Kurtz, Brigette Murdock, Hannah Meadows, Erin Cochran and Lana Brown to put on Sac State volleyball uniforms and compete in the sand.
"It's the last competitive season I'll ever play in my whole entire life, so it's exciting to end with a beach season," Murdock said. "Our program is lucky enough to have both."
Despite falling in the Big Sky Tournament Championship match and a quick first-round exit from the National Invitational Volleyball Championship Tournament, the Hornets are poised to begin the new year, Brown said.
"We have a lot of confidence from last (indoor) season," Brown said. "This group of girls is really connected (and) that connection should come through in beach as we have that little spark."
This transition from indoor to outdoor beach volleyball — which Murdock describes as two completely different sports — can have its challenges.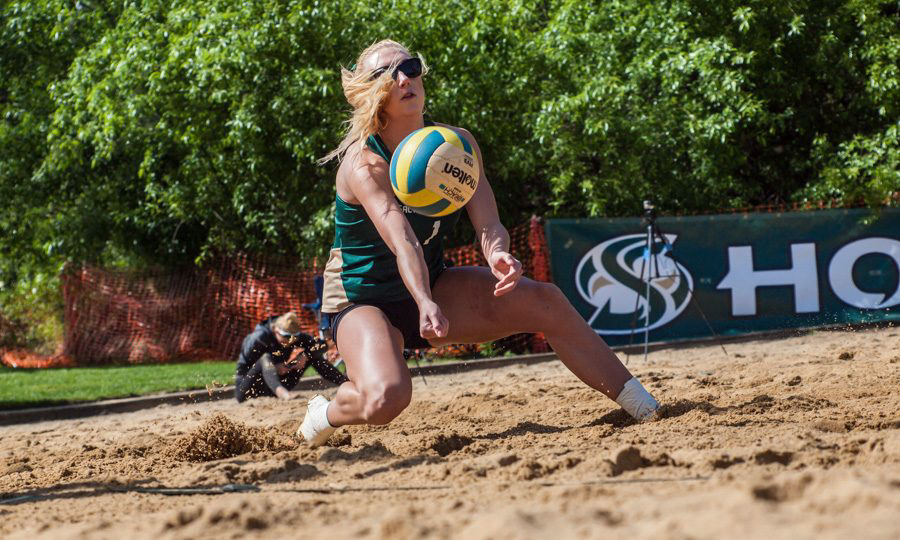 Most athletes who first come to Sac State, such as Murdock, are new to competing in the sand and are asked to do things they aren't accustomed to since the volleyball program recruits based on indoor skills.
"In indoor I'm a libero: so I don't hit the ball, I don't play front row, I don't attack; I literally just play defense, serve and receive," Murdock said. "In beach I have to do everything: I have to hit, I have to be able to score (and) it's kind of a disadvantage to me because I don't get to attack ever then when I go to beach I have to learn how to do it."
Meadows said playing in the sand is different on the body and it always leaves your legs tired. It also requires the team to find the perfect pair of players since beach volleyball involves five groups of two instead of one group of six during competition.
As the team readies to begin the season on Friday, Volta said that he recognizes the challenge that comes with playing in the Big West Conference. This is due to some teams featuring rosters with scholarship players at every position, unlike Sac State's beach volleyball team. Despite this, Brown and Meadows said they're not worried about the competition level.
After the Stanford Tournament, the Hornets — which finished 8-11 last season — will also compete in the West Coast Conference/Big West Challenge Tournament (March 10), the Big West Challenge (March 30-April 1), the CSU Bakersfield Tournament (April 7) and the Big West Championship Tournament from April 27-29.