Hornets fall to North Dakota volleyball in Big Sky championship match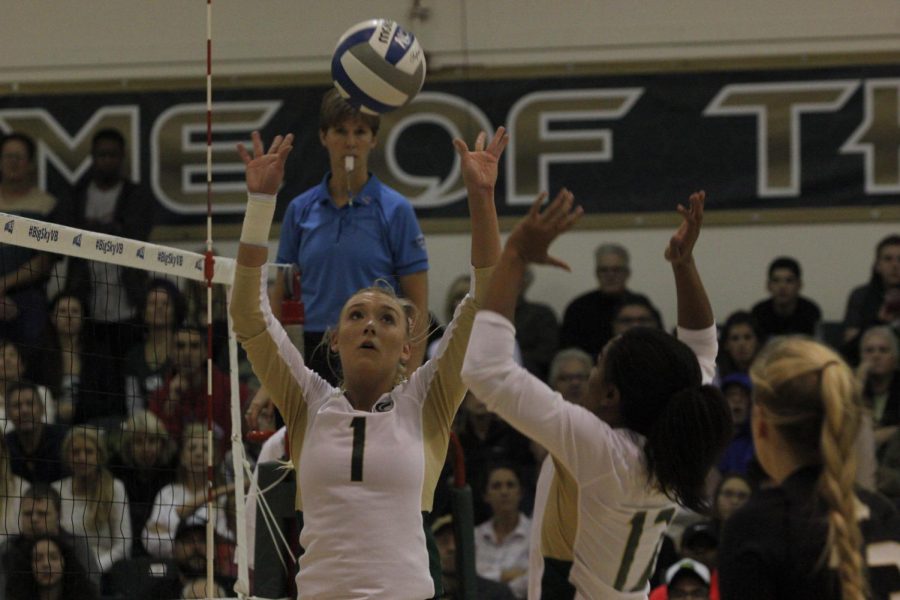 In a matchup of the Big Sky Conference's top-two teams in the volleyball tournament championship, North Dakota defeated Sacramento State in five sets Saturday night at Colberg Court.
The Hornets (26-7, 15-1 Big Sky), which entered the tournament as the No. 1 seed, held a two-sets-to-one lead before dropping the final two to the No. 2 seeded Fighting Hawks (30-7, 12-4).
"It is obviously disappointing because we know that we worked so hard and that we can do it," senior outside hitter Shannon Boyle said. "But I'm also so proud of this team that we have and how hard we played all season."
The Hornets showed why they were the top-seed in this tournament during the second and third sets, but ultimately, North Dakota senior middle hitter Faith Dooley showed why she was the MVP of the tournament with her play in the first, fourth and fifth sets.
"Both of their middles were scoring, and we couldn't stop them," Sac State coach Ruben Volta said. "They made a big impact."
In the first set, the Fighting Hawks got off to an early advantage, and every time the Hornets got on a little bit of a roll, North Dakota senior setter Sydney Griffin put a perfect set right in front of the net that the 6-foot-3 Dooley powered into the floor in between all six Hornets.
Dooley had four kills in the first set and finished the game with 19 kills on just 32 attempts, while also contributing five blocks.
Lana Brown with a dominating kill and Sac State takes Game 3, 25-18. Hornets now have a 2-1 lead and are one set from winning the Big Sky Tournament @SH_Sports @TheStateHornet @SacStateVB pic.twitter.com/ooV8z2Cbz2

— Thomas Frey (@ThomasFreyRP) November 19, 2017
"We had a hard time stopping her and blocking her," Boyle said. "She was clutch for them and did a great job all around."
After the Hornets fell in the first set, they trailed 18-17 in game two. However, junior outside hitter Mikaela Nocetti took over and had three consecutive kills to give Sac State a 20-18 lead. The Hornets then hung on for a 26-24 set win to tie the match at one set a piece.
Sac State ran away with the third set, and then North Dakota dominated to take the fourth to take the championship match into a first-to-15 fifth set.
The Fighting Hawks led 6-5 before pulling away and scoring three straight. While the Hornets made a brief comeback attempt, they eventually fell 15-10.
"They are pretty disappointed, obviously," Volta said, referring to his team. "They put all the effort they had into it. They played a team tonight that played pretty well, and we just couldn't stop them."
This was Sac State's first trip to the Big Sky Tournament finals since 2007 when they won and advanced to the NCAA Tournament. This year, the Hornets are likely headed for the National Invitational Volleyball Tournament, which starts Nov. 28.