Sounds of Studying: A State Hornet finals playlist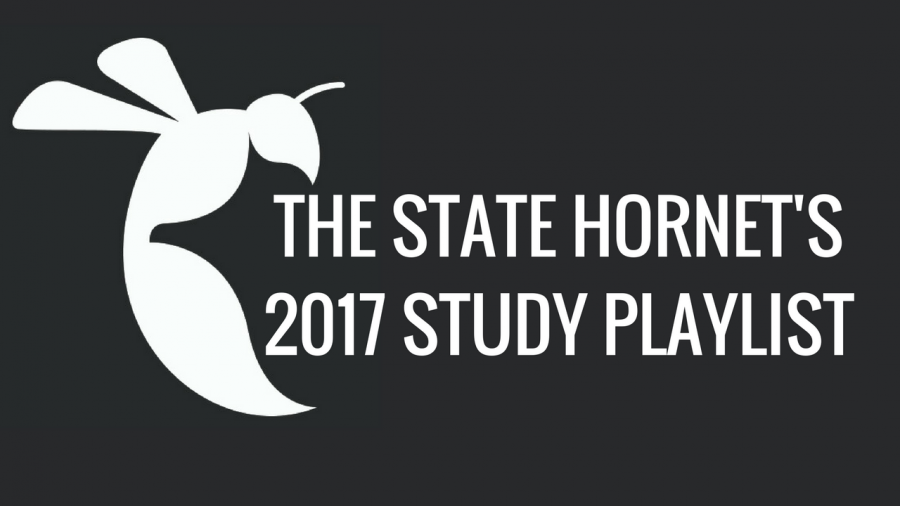 Lanea Florence:  Mrs. Dalloway: II. Mrs Dalloway: In The Garden by Max Richter
"Really, anything by Max Richter is my go to music for studying. There are no lyrics so I don't get distracted and his music is a mix between classical music and white noise which is calming and provides good background noise. Can't tell you why it works, but this music always helps me stay focused and productive."
John Ferrannini: The lamentations of the prophet Jeremiah as composed by Palestrina
"When I took more classes, I'd listen to chanting or other religious music as I studied. I can't read while listening to things with English lyrics, because I'll get distracted, and something felt right about listening to music relating to God while reading about philosophy or mythology."
Rin Carbin: Walla Walla by Glass Animals.
"Any song by Glass Animals tbh. I listen to music when I'm doing anything. When I'm looking for music, I prefer songs that are hypnotic -low tone, slowish and lyrics that are nonsensical or not in-your-face. Any Glass Animals song is perfect since I feel that the lyrics are nonsensical taken by themselves — they're part of the song instead of being the song."
Angel Guerrero: The Lazy Song by Bruno Mars.
Ironically, this song keeps me upbeat and motivated to perform a wide array of tasks. The lyrics of this song also remind me that my lazy days (summer 2017) are soon approaching. As long as I finish my work at hand, I can enjoy the comforts of "just chillin' in my snuggie" at home.
Vu Chau: The discography of Perfume Genius.
"It's ironic how Perfume Genius is my choice of study music because most of his songs, although soothing at times, provoke so much angst and exasperation in lyrics that any normal person would find them distracting. I'd recommend 'Hood' and 'AWOL Marine' from his 2012 album, "Put Your Back N 2 It;"  'Queen,' 'Fool' and 'I Decline' from his 2014 critical darling "Too Bright;" or 'Just Like Love,' 'Choir' and 'Sides' from his newest masterpiece, "No Shape." What makes this androgynous genius' stylish soul-pop music apt for studying is the way it can subtly play in the background and, yet, once in awhile catches you off-guard with a few choruses or bridges here and there. Once you're a fan, however, good luck trying to not sing along."
Kameron Schmid- The Ending of Dramamine, Car Seat Headrest
"Live, like above, or recorded, this song is my go-to for when I need to crack down and get something done. Like an odd mix of LCD Soundsystem and a crashing punk band, Car Seat Headrest (the band behind what Rolling Stone called the fourth best album of 2016), lulls you into a hypnosis before reminding you they're there almost a dozen times over 14 minutes. My fictional relative Kimmy Schmidt once said you can do anything for 10 seconds at a time. I agree, but when The Ending of Dramamine is playing, I can go 84 times that."
Will Moon: Motor City 16 by J Dilla
"Sometimes I get distracted by lyrics if I'm studying with music, so instrumentals can helpful when silence doesn't suffice. "Motor City," the late J Dilla's new album of rare and unreleased tracks — compiled by the legendary producer's mother, Maureen "Ma Dukes" Yancey, as a "letter" to her son —  is perfect for hip-hop fans looking for a momentary break from the rhymes."