Armstead: from struggling student to Sac State standout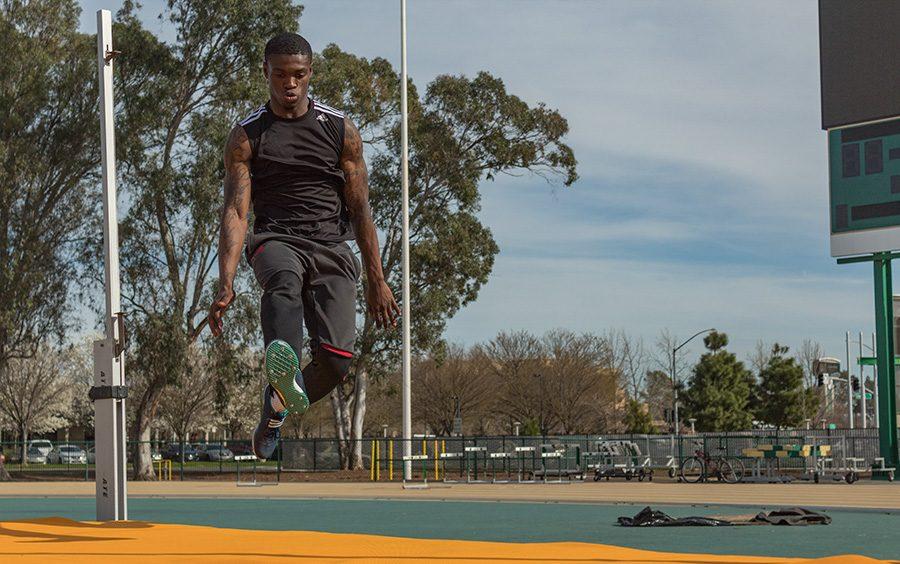 After being briefly kicked off his high school team and taking a year off from college, junior triple jumper Darius Armstead has found a home at Sacramento State.
Armstead, who transferred from Fresno City College, holds the Sac State record in the triple jump with a 51-02.75 mark at the Big Sky Indoor Championships on Feb. 25, but his life has been filled with highs and lows to get to this point.
At 6 years old, the San Jose native moved with his mother and three older sisters to a part of Visalia where shootings and drug deals were all too common.
"It was pretty hard — I got in trouble a lot, but I was always able to find a way through," Armstead said.
Armstead, 22, paved this way through family and athletics. Armstead's cousin Terron plays in the NFL for the New Orleans Saints, but his idol has always been his older sister Moira Robertson — who attended Sac State from 2008-12 and still holds the women's outdoor triple jump record (42-06.25) she set in 2012.
"She actually showed me everything, every sport I know," Armstead said. "She was a monster, she's like 6 feet tall."
As a freshman at Mt. Whitney High School, Armstead out-performed seniors in the triple jump and long jump, but was kicked off the track and field team due to his grades in his sophomore season.
He returned during his junior year for a trip to the California Interscholastic Federation meet, and took second in the state for the triple jump during his senior season.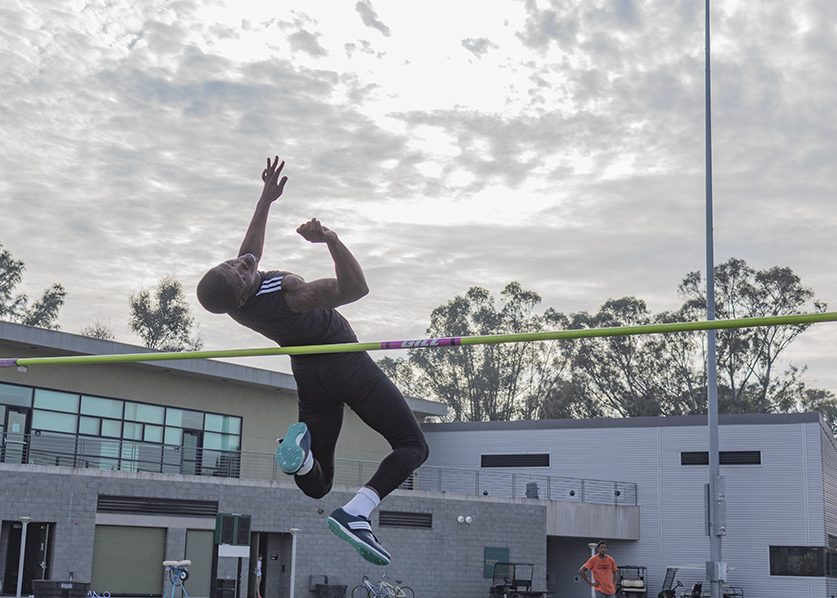 Armstead — who also amassed 1,460 receiving yards and 14 touchdowns on 68 catches as a senior on the football team — received letters of interest from Division I universities throughout the country, but lackluster grades led him to Fresno City.
Armstead placed third in the triple jump and seventh in the high jump in 2014 state meet. But he couldn't afford the living costs of being near campus so he drove 46 miles from Visalia to Fresno every day for early morning practices and stayed late for night classes.
"At times I was like, 'I'm tired. I'm done with this, I'm going to quit,' " Armstead said. "But my family was like, 'Naw, you're good man, keep going — this is going to pay off.' "
Armstead, who took a year off from college after graduating from Fresno City, reunited with his former high school friend and fellow community college triple-jump teammate, Mohamed Abdullah.
"When I first meet Darius I was like 'Man this guy has talent and he might not realize it but he has a lot of natural god-given talent,' " Abdullah said.
Abdullah, who was recruited to Sac State, mentioned Armstead's abilities to coaches on campus. Now the pair are Hornets and members of the No. 4 ranked indoor triple-jump squad in the nation.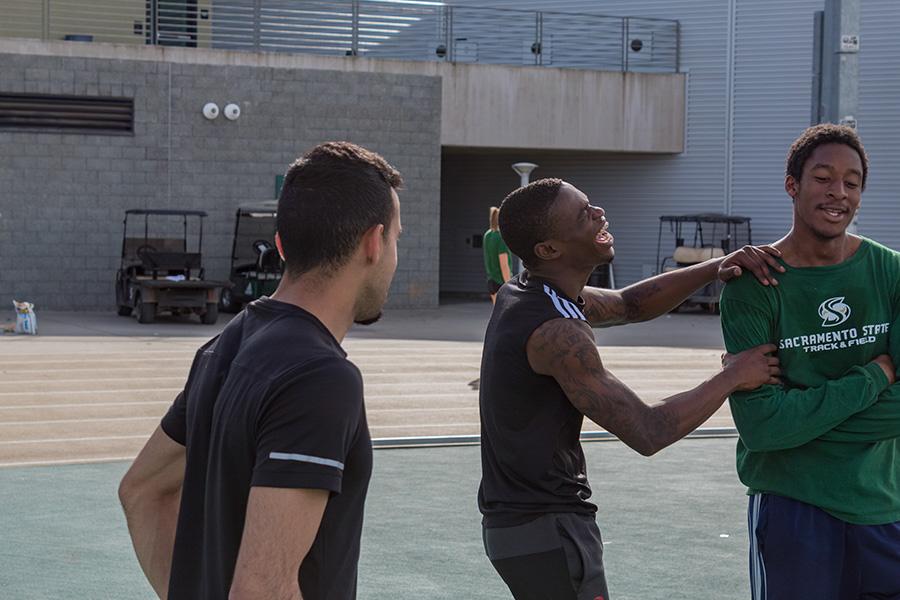 Armstead's coaches, including Sac State assistant coach Eric Fremd, were impressed right away with his ability to grasp their teaching and his interactions toward teammates.
"(Armstead is a) pretty easy athlete to coach — he is probably one of the best on the team for taking coaching and implementing it right away," Fremd said. "He cares about his teammates a lot, he cares about their success, he wants them to have fun."
The junior made track and field history as a Hornet by breaking the 19-year-old triple jump program record with a distance of 49-07.00 at the Husky Classic on Feb. 11.
He then broke his own record the next day with a 50-07.5 jump at the University of Washington Open, before finishing the indoor season with a program best of 51-02.75 leap at the Big Sky Indoor Championships on Feb. 25.
"He's very driven with what he wants to do — pretty much (a) determined type of personality," Fremd said. "If he wants to do something, he will find a way to do it."