Gymnastics team finishes third in meet at UC Davis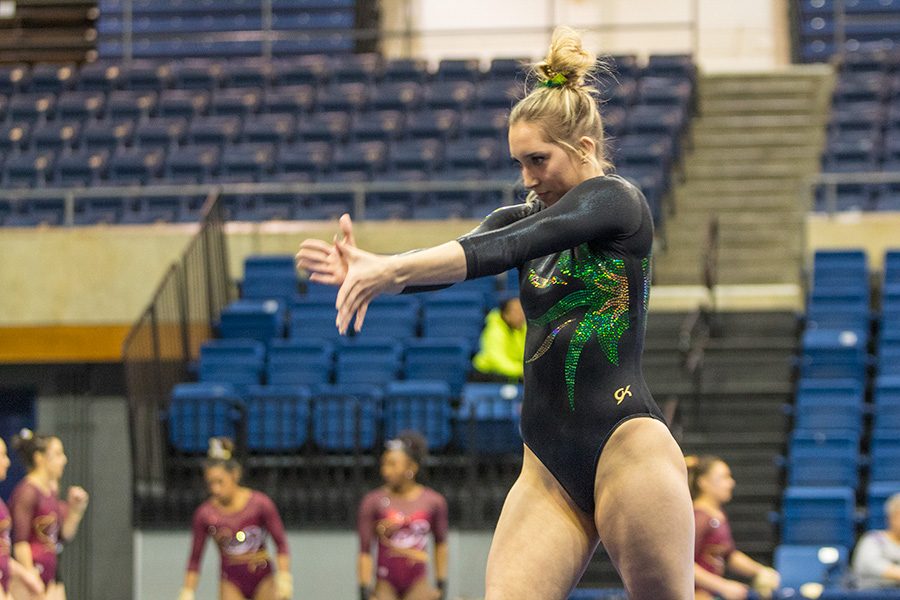 Despite a strong start on the balance beam, the Sacramento State gymnastics team finished third Friday against UC Davis, who hosted and won the meet, San Jose State and Seattle Pacific.
Sac State struggled in its floor exercise, which was the second event the Hornets participated in at the Mountain Pacific Sports Federation competition. Sophomore Lauren Schmeiss and freshman Tara Catour each fell and posted scores of 9.225 and 8.850, respectively.
Although the floor exercise started slow — juniors Lauren Rice (9.775), Jennifer Brenner (9.825), Caitlin Soliwoda (9.850) and senior Julia Konner (9.775) were able to finish off the round that led the team into the second half of the meet with momentum.
"It was a very rough start," Sac State coach Randy Solorio said. "When you start floor with two falls, it's hard to dig yourself out of the hole. The next four did a great job of pulling the team back up."
The team sat in third place heading into the third event as junior Megan Kyle scored a 9.725 on the vault and a 9.775 on the uneven bars to go along with a 9.600 on the balance beam.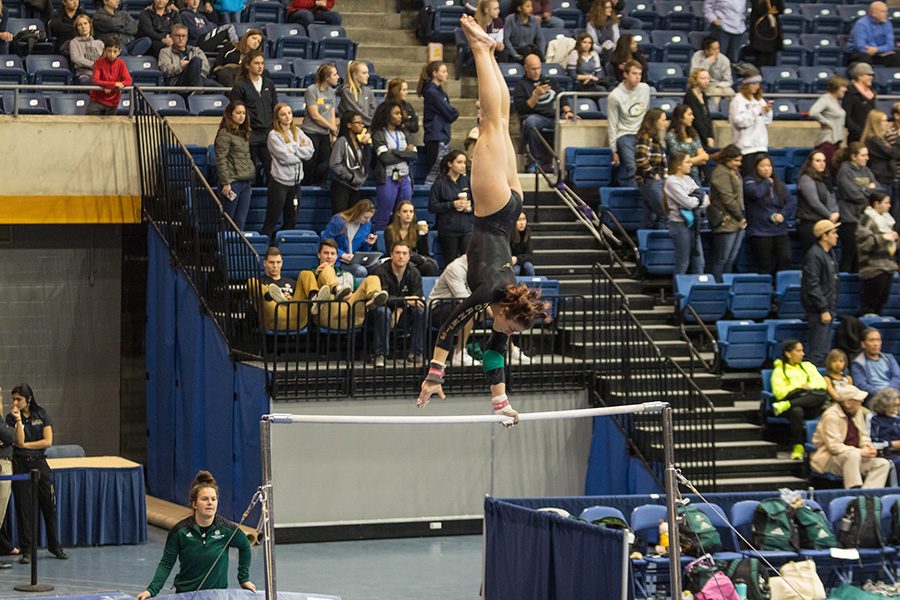 "She really stepped up," junior Courtney Soliwoda said. "She has been going through a tough time with judges not giving her good scores and tonight she was like, 'this is my routine, I'm gonna own it and sell it to the judges.'"
Courtney posted scores of 9.650 on the vault and 9.775 on the uneven bars in the final two stages, but her best performance of the night was a career-high 9.9 to start the meet on the balance beam.
"She did great on beam," Brenner said. "She got one of her highest scores and it was awesome for her."
Brenner helped turn the tide and keep the Hornets in the meet after performing a difficult floor routine.
"Her routine is so energetic and fun that it engages everyone in the arena," Solorio said. "Not only I think did it bring up our team, but it brought our fans back up on there feet."
Brenner then performed a team-high 9.825 on the uneven bars to help the team finish with a score of 48.150 on the bars and a total score of 193.250.
San Jose State finished second as a team with 193.900, while UC Davis won with 194.650.
"We are a much better team than what we showed tonight," Solorio said. "It was obvious everyone had a tough night — all four teams. We had two falls on floor, two falls on bars and a fall on beam. So not a stellar evening."
Sac State will next host Seattle Pacific and UC Davis at 7 p.m. on March 4 at the Nest.