Terminal Lounge gets musical with karaoke night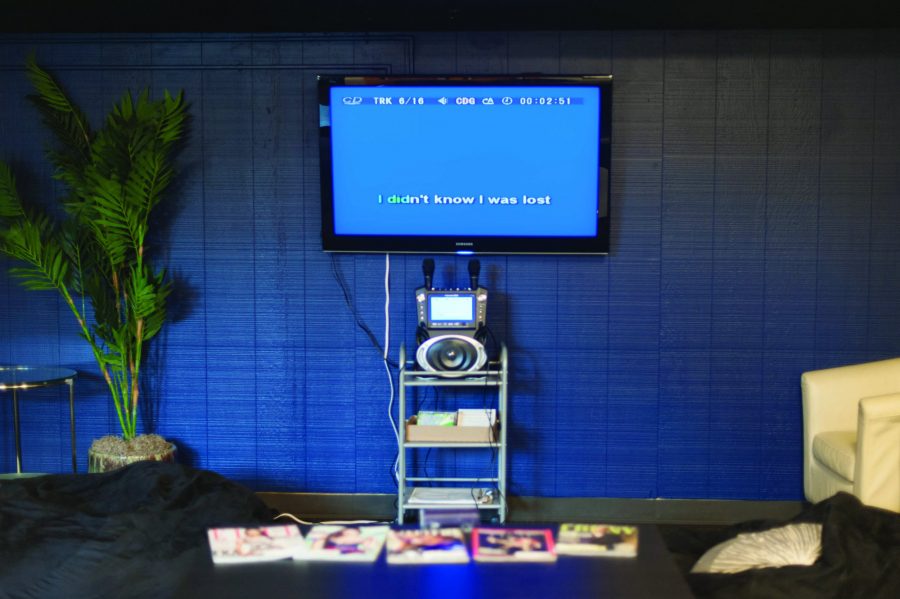 The Terminal Lounge on the second floor of the University Union at Sacramento State is currently offering free karaoke nights in its main lounge to students and the entire campus community for the rest of the fall semester.
Kizzy Whitfield, public information and leisure services manager of the University Union, said karaoke night was suggested by a couple of former staff members to provide another service in the Terminal Lounge, especially for those evening hours when the space is not as active.
"It's something we kind of evolved over the years and it's just another option for a service we can provide here in the Terminal Lounge that's more music-related," Whitfield said.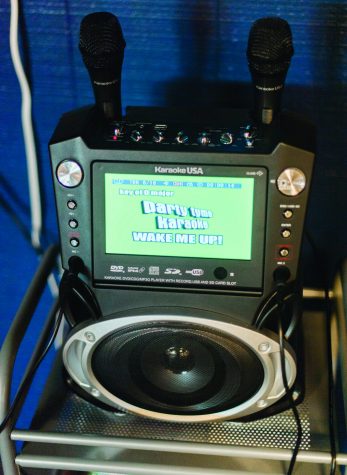 She also said there are a variety of different CDs ranging mixes from 80s-90s classics to the more popular contemporary tunes. Students also have the option to connect their own devices to the karaoke machine, and choose songs from those selections.
"It's getting out there, but it's just also a lot of people are hesitant because it's an open area instead of an individual, private room, so they kind of think like, 'oh I don't want to do it in front of a large group,' or anything like that so it depends," Whitfield said.
Kristoffer Hidalgo, a junior mechanical engineering major, said this is his first time using the karaoke machine at the Terminal Lounge after noticing the space from being an orientation leader last summer.
Hidalgo said he tries to go to karaoke bars once every couple months when his friends would invite him to join, but it gets difficult with his busy schedule. He said he would like to see more people come out to the Terminal Lounge for this new offering.
"After this try, I would like to see if more people could come [to karaoke nights]," Hidalgo said, "because I feel like it would be way more fun if we had a lot of our friends in here so we could all sing together and not be self-conscious," Hidalgo said.
Karaoke night is open to all ages, and alcohol is not served or permitted inside the lounge. Cristina Montejano, a junior communication studies major, thinks karaoke night will be a unique idea for students to interact with each other in a fun way.
"It would be like a sober, fun night," Montejano said. "You don't need alcohol in order to have fun. As long as you're with the right people, anything can be fun."
Montejano has sung karaoke with her family before and she said everyone loves to sing in the Montejano household, so they have a karaoke machine and sing to mostly Hispanic music at almost every family gathering.
She said it would be a great idea to have karaoke contests on campus.
"It would give them more of a hype to have two teams against each other,[and] would kind of build a bigger bond between each other just because you're kind of cheering them on to win or whatnot," Montejeno said.
Laura Daw, a senior biology major, said she heard about the Terminal Lounge through a friend and saw the signs posted up by the lounge. Daw said she doesn't usually go to karaoke bars and would most likely use the Terminal Lounge more often now since she lives on campus at the residence halls.
"It's a lot more convenient to just walk over here than to actually leave campus and go somewhere," Daw said. "So it's [easier] than going to a bar. And [having karaoke contests or battles] sounds like so much fun. I would be so excited for that."
Currently, Whitfield said the busiest hours tend to be on Fridays. Though they might have the space rented out for specific events in the future, for now, it's available for free use from 4 to 5 p.m. Monday through Thursday, as well as noon to 3 p.m. on Friday.