Andrew Castro overcomes stage fright, gains fans from coast to coast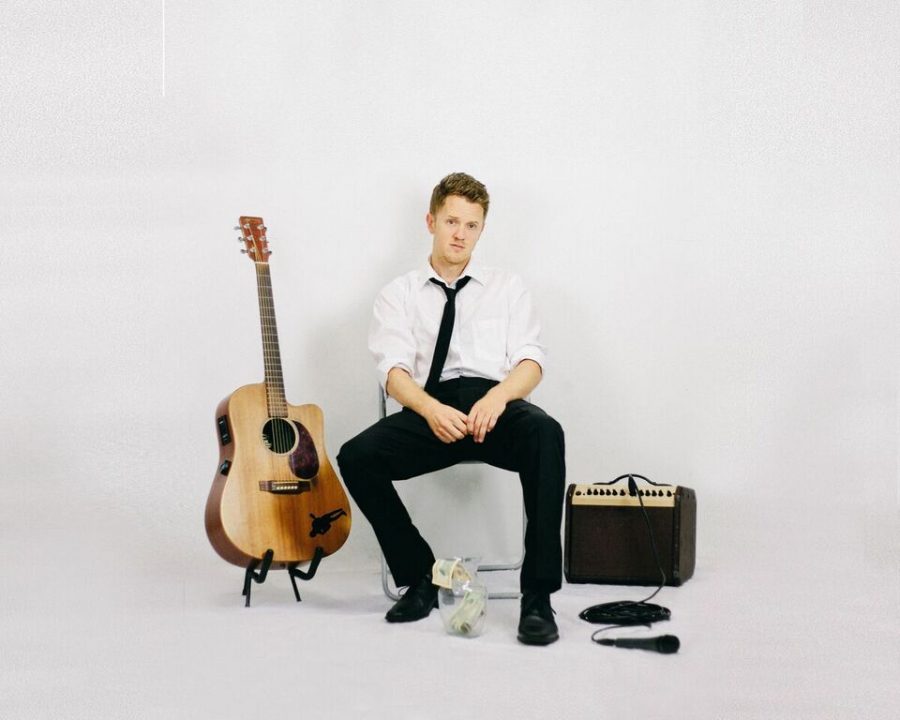 A man who has suffered from a myriad of obstacles such as stage fright, anxiety, and ruptured vocal chords has grown into a performer whose fan base extends from coast to coast.
This man is local singer-songwriter Andrew Castro, who will bring his unique blend of pop, folk and deeply personal lyrics to Sacramento State at a Nooner performance on Wednesday at the University Union Serna Plaza.
Castro, 29, who has performed around 125 shows since his career started mid-2013, is on the brink of releasing his first album, "Can I Play For You." He will perform some of these news tracks at the upcoming Sac State performance, as well as songs from his previous four EPs.
Castro said that each of EP has always been an exploration of different styles. For instance, the artist stayed true to his root for the first EP by going for a singer-songwriter sound; the second was a live record where each song required only one take; the third was more R&B and hip-hop, while for the latest EP, Castro made a return to the more soothing folk tone that he's always been so used to.
"I had two hip-hop collaborations with Ky Romias and the other one with Kintessa Quintanar (for the third EP)," Castro said. "This last one I released this February has more of a folk-sounding tone. It's a duets album. So I wrote four songs and each featured a different female vocalist from (Sacramento)."
Castro said that what surprises people is how four EPs were released within the span of one year.
Castro's career officially started about four to five years ago, but for him, music has been a part of his life since a much younger age.
He began dabbling in music by playing guitar in his childhood, and since he had no real formal vocal training, Castro decided to attend San Francisco State University to pursue a degree in film instead. Eventually, his strong passion for music made him finally strive for a professional career.
"It's funny because a lot of local artists that I've met say stuff like 'Oh, I've been writing songs since I was 12,' " Castro said as he recalled a turning point in his career. "I actually started writing songs around three years ago. That's what made me work a lot harder. I needed to hit the ground running and that's where booking all these gigs at all these venues came from."
One of Castro's first shows was at Luna's Cafe in midtown Sacramento —a show he booked just one month after moving to the city from Castro Valley in the Bay Area several years ago.
Ten months after that, Castro's music and reputation began to help him book more prominent venues such as Harlows' and Concerts in the Park.
Even with the success and the fans that fill his shows to capacity, Castro said that he still has the occasional stage fright.
"I do (get stage fright) a little bit and I get a lot of anxiety and anxiousness, but once I get on stage, I'd get used to it," Castro said. "I talk to the audience, and try to get involved with them. If it's a show that has a lot of my fans there, I'd get so much more involved because I know them and I know they're more receptive."
Castro said that the reason why his fans continue to support his young career is because his music can be deeply heartbreaking and comforting at the same time —factors that allow fans to relate to every word and melody he sings.
The Oct. 19 performance at Sac State for Castro will be the first he has done in the past two to three months, a time he took off to prepare for his debut album.
"The set at Sac State will be very personal lyrically," Castro said. "I always think that I can make people feel sad but then I'll also make them dance wildly to the next song."