Senior golfers lead the way at Sac State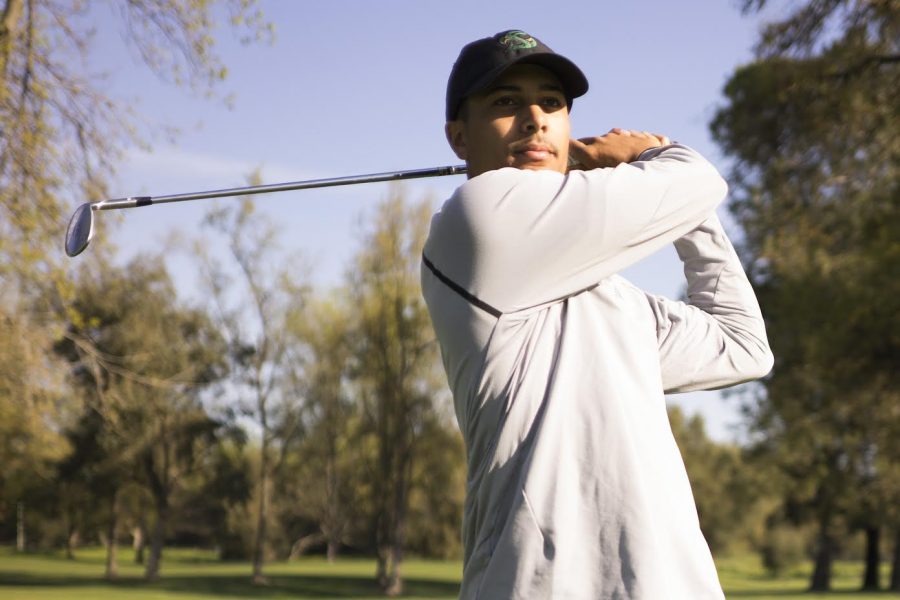 If the Sacramento State men's golfers look confident and loose on the course this year, it is because they have been there before.
With four seniors on its six-man roster, including Big Sky Conference Golfer of the Year Aaron Beverly, the team has the drive and experience to claim what has eluded the program for years: a conference championship.
"We win tournaments here and there but we haven't won a conference championship since I've been here," Beverly said. "Team-wise, it's the ultimate goal."
Competing in their final year as Hornets alongside Beverly are seniors Robert Parden, Connor Day and Cody Bates, all of whom have produced impressive statistics and bolstered the program during their collegiate careers.
Following an impressive freshman year in which he played in 11 of the team's 12 tournaments, Parden was consecutively named honorable mention all-Big Sky each of the past two seasons. During his sophomore year, Parden achieved the seventh best single-season scoring average in school history, according to Hornet Athletics.
After a disappointing season last year, Parden is determined to finish his career with success. Sac State men's golf coach Kamden Brakel, entering his second year at the helm, recognizes Parden's abilities and believes he can accomplish his goals.
"[Parden] is a competitor," Brakel said. "He has a lot of talent. I'm looking forward to see what he does this year and I think it'll be a breakout season for him."
Day, despite playing only one year previously with Sac State as a transfer student, brings a hardworking prowess and successful resume to the program. While attending Stanislaus State, Day won an individual PacWest Conference title and two team conference championships.
"Connor…(is) used to winning," Parden said. "He's played a ton of college golf so he's experienced and he knows how to get the job done."
Bates, who averaged 75.78 in 18 rounds in six total tournaments, tries to bring a positive attitude to the game which he hopes will motivate his teammates on the golf course.
"It's not all about scores you shoot," Bates said. "We all came in freshman year and if something didn't go our way then we would start pouting or let it affect (us) in a negative way, when really it's way more than that. It's more about building friendships and staying positive."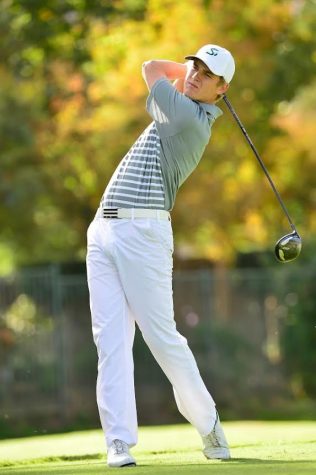 Over the years, the seniors have helped each other grow on the green and have built close friendships that continue outside of golf.
"What's different about our team this year, it's (my) first time obviously being a senior, but (also) not having teammates to look up to," Beverly said. "Having those…guys with me, it's huge. I love (them) like they were my brothers."
Bates echoes Beverly's statement, even going on to mention how his teammates' camaraderie has transcended sports.
"My teammates are unbelievable," Bates said. "They've changed the way I am off the course in every way. We're probably with each other six to seven days a week off the course."
During games and practices, the players' relationships have helped establish a close-knit, supportive environment that the team hopes will fuel a championship run.
Sac State came within strokes of clinching the conference last spring in Nevada but finished second behind the University of Idaho. This year, despite losing seniors Taylor Knoll and Owen Taylor, who graduated in May, the team is ready to make a statement and has done so by finishing in the top five of its first two tournaments of the 2016-2017 season.
"The last three years, we thought we'd have a really good chance," Parden said. "The first two years were an extreme disappointment. Last year, we had a great chance and we just got beat."
The Sac State men's golf program has not won a conference title since 2012, and according to Hornet Athletics, the last time it won a Big Sky Conference Championship Tournament was in 1997.
"It would be a little salty to walk away without a conference championship, especially after what happened with Idaho last year," Bates said. "We don't just want to win conference; we want to win by 20 or 30."
After graduation, the quartet of seniors hope to find careers both on-and-off the golf course.
Beverly, who earned his fifth career Big Sky Golfer of the Week award on Sept. 21, hopes to play professionally.
"I wouldn't be practicing every day if that wasn't what I wanted to do," Beverly said. "I want to stay around golf. I've done that now for ten years of my life, and it's a huge part of me."
Others plan to spend less time on the green after college, including Parden, who recently completed a summer internship at a startup company in San Francisco and looks forward to pursuing a career in finance.
While losing four seniors after this year may seem like a big blow, the players have confidence in the coaching and recruiting abilities of Brakel to propel the program forward after their departure.
"Some of the top programs in the country recruit out of Sacramento. My future goal is to retain some of those kids and to make Sac State a contender nationally," Brakel said. "We have the talent here locally…I would hope to establish our team as something that kids look up to and when they come through the junior ranks that they want to play at Sac State."
Sac State will next compete at the Nick Watney Invitational in Fresno on Oct. 3 and 4.