Sac State shouldn't be building more dorms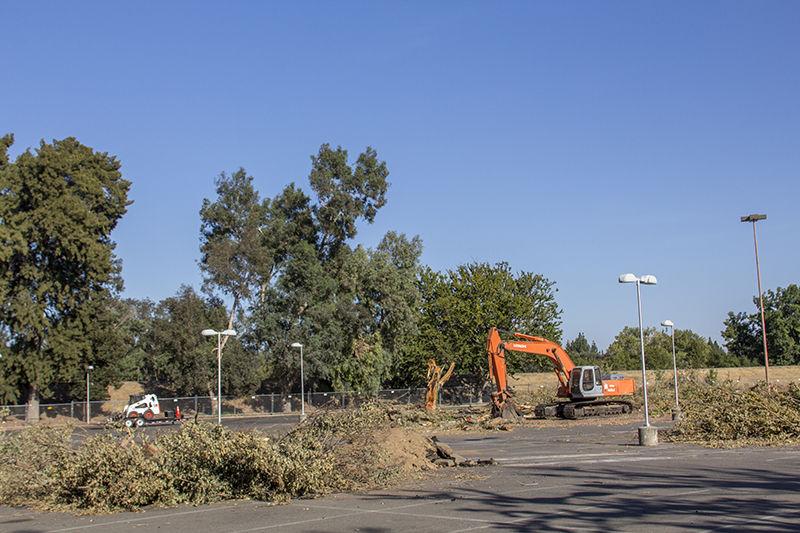 Sac State is known as a commuter school. So why is a commuter school building more student housing?
It was recently announced that Sacramento State was building another dorm to house more students. It is noticeable that we have more incoming students this semester, in addition to the fact that we are the third highest populated CSU with over 30,000 students, a new record for Sac State.
But these students are not living here, they are commuting.
UTAPS says that "the new residence hall, Student Housing II, will be built on the site of Parking Lot 2, south of Desmond Hall and north of Shasta Hall, causing the campus to lose approximately 400 parking spaces during the two years of construction. Student Housing II is scheduled to open in Fall 2017."
Four hundred spaces of parking is not a huge deal, but if we built a parking structure there instead of another dorm (those students will need parking too!) we would have many more spaces versus just 400 spaces or a dorm.
The real issue is not housing, it is parking.
There are roughly 14,000 parking spaces on campus, [and] about 2,000 of those spots are reserved for faculty and staff, according to Capital Public Radio.
So with over 30,000 students, there is only 12,000 parking spots available, yet there is "enough" parking? No. That is completely unacceptable, especially since Sac State is widely known for commuters from Placerville all the way to Woodland, Davis, and even Stockton.
We do have a parking problem. Officials keep saying that after the first few weeks of school, it dies down and parking isn't a hassle. However, with only 12,000 parking spots, how can you fit in 30,000 cars during the semester?
Thankfully, many students use their commuter passes to get around.
Many students, like myself, are fortunate enough to be able to take Regional Transit to get to campus via lightrail and buses. But it isn't always because we want to.
If parking permits were cheaper, and there were more spots available, I would absolutely drive. I live 10 minutes from campus, but I take lightrail and a bus for a 40-minute commute because it's free.
The expense and lack of parking makes driving to campus an absolute nightmare. Not to mention, the traffic to get on campus is ridiculous, mainly because of the fact that everyone is looking for a spot.
The parking garages also have spots so close, that they should be labeled as compact. The regular spaces are the size of compact spaces, so when I park my mid-size sedan, I have a few inches to open my door before hitting the cars I am wedged between. I cannot even fit in the compact spaces like I do everywhere else, and even then, I am never that close to another car.
Instead of forking out all of the money and time and space to a housing development, Sac State should be building more parking. Hands down, that is Sac State's biggest problem for its students. Particularly, on that end of campus, where the majority of my classes are. It would be nice to have more parking at the welcoming entrance to Sac State.
Sac State should be focusing on fixing this detrimental parking problem, not adding to it.