Being funny does not require Y chromosome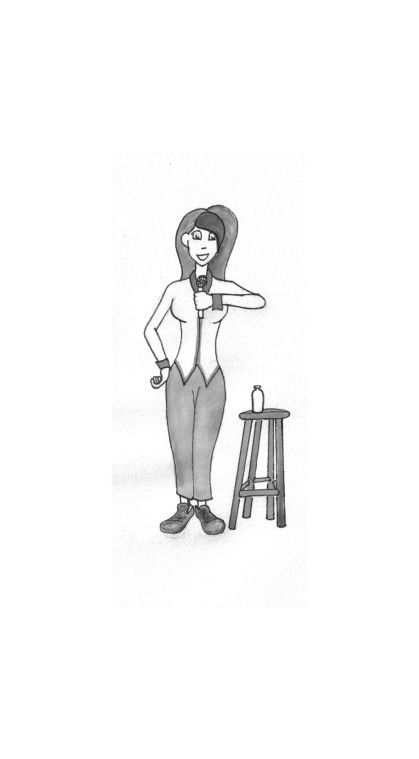 Comedy is subjective, but writing off an entire gender's talents is rather shallow. Women are just as funny as men.
If someone cannot find one comedienne they like at this point, they're either not seeking one out or just being difficult. 
Just about every funny male comedian you can imagine has a female counterpart with similar comedic stylings. While similar, women are still able to stand out with their own unique voice and approach. 
If you adore Anthony Jeselnik's offensive "take no prisoners" take to stand-up, Morgan Murphy's bit that blends Planned Parenthood and banking will leave you laughing and shaking your head in disgust. 
Just as Patton Oswalt's riffs on everything from hippies to KFC Bowls, digging up the funny minutiae you and I always miss, Maria Bamford attacks comedy similarly. Her impressions of high school bullies and retail workers are startlingly accurate and hilarious.
And then there's perhaps the most popular stand-up working today – Louis C.K. His brutally honest biographical sets always please – but even C.K. has admitted that one of his contemporaries Tig Notaro had an "instantly legendary" set in Los Angeles August 3, 2012. 
These are just a handful of comediennes worth looking at. Maybe you just haven't found the right one. I'm willing to give you the benefit of the doubt. However, there are some dudes that will dismiss a comedian if they don't have any Y chromosomes. 
Jackie Kashian has been doing standup for 27 years and toured comedy clubs all across America. She has been on Comedy Central and Conan, recounting stories about her Armenian dad and about being mistaken for a carnie.
Every so often though, men and women will make a point to say the usual noise echoed about female comedians. Taking the high road, she started giving out a business card with a short and sweet diatribe on it.
"I told comedienne Jackie Kashian that 'Usually I don't think women are funny, but you were great,'" the business card reads. 
Below the screed, she provides the names and websites of fellow comics such as Karen Kilgariff, Erin Foley and the previously mentioned Maria Bamford. 
"Women tell me not to eat after 7 p.m. and guys like to tell me jokes that I could say on stage," said Kashian about the few harsh critics that approach her after her shows. 
She's adamant that most people who approach her after shows were "raised correctly" and relay pleasantries such as "nice job up there" or "you're really funny." 
Enough is enough with the proud-for-no-reason comedienne haters. Seek out a female comic to love, there's plenty out there. If you're adamant in your disgust or ambivalence towards the opposite sex when it comes to comedy, do us all a favor and keep it to yourself.