Living off campus outweighs dorms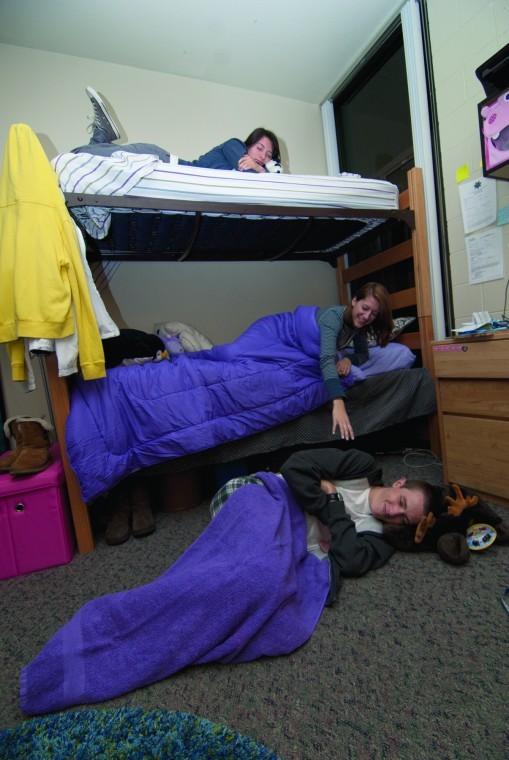 Moving into the residence halls provides students with a great stepping-stone for moving out on their own. 
For students starting their first semester on a college campus, it is beneficial to live in the dorms and to be close to everything. However, after the first year of college it is important for students to move out on their own to off-campus housing in order to experience real life responsibilities. Convenient features such as provided furniture and condensed bills allow new students to focus on getting acquainted with their new environment.
"As a student without my own vehicle, I would prefer to live on campus. I take public transportation to school and it can take up to an hour and a half," said sophomore theatre major Shasta Slaughter.
Part of going to college and moving out is to learn responsibility and to grow as a person. The dorms uphold a stringent set of rules for living, which may mimic living at home with one's parents. By living away from school, students can gain independence and have the ability to separate the stress of school from the calm of their home.
My first time living alone came with many learning experiences. My attempt to do laundry resulted in accidentally bleaching my favorite shirt. My first try at baking introduced me to the difference between baking powder and baking soda. All these fun and entertaining stories help us grow and learn about ourselves.
"I would choose to live off-campus because I have a little more freedom," said senior history major Leah Tacosa. "In the dorms they have rules, when you live off-campus you can do what you want and still live close to school."
Living off-campus and nearby can reduce housing costs by a few hundred dollars. It costs each roommate $9,628 to $10,084 to live in a double room in the dorms. The Villas at La Riviera apartments are located only one mile away from campus and cost a dramatic amount less.
Splitting the $850 rent two ways would cost each roommate $5,100 per year.
"I prefer living off-campus because it is much more cost-efficient and a lot easier to study and focus," said junior anthropology major Jules Ramzy. "I lived on campus and it was too expensive for the amount of space I had."
Students living in the dorms also pay more than commuting students for parking permits. Whereas off-campus students pay $156 for parking permits, dorm residents who have cars must pay an extra $50 per semester.
"Technically we pay more for parking because the school watches our cars 24 hours a day," said freshmen civil engineer major Yatzeny Cuevas. "I feel like it should be cheaper for us because we already pay a lot to live here and they took half of our parking and made it for faculty."
Living off-campus allows students the option of paying for parking permits or taking advantage of the free public transportation that comes with student ID cards. Depending on how close students choose to live off-campus, they could be able to bike to school and save on paying for parking or gas altogether.
Also living off-campus gives students the choice of going to the grocery store rather than the cafeteria. On average, college students spend around $800 per semester for groceries, whereas students in the dorms are required to purchase a meal plan option running up to $1,843 a semester for 15 meals per week.
Moving out with a friend provides the chance to learn how to manage bills, cook and make those inevitable mistakes every student makes without running into trouble with the school.
There are many places within walking and biking distance of campus that offer a student-orientated living environment. The dorms may have their advantages, but nothing beats a student's very own first apartment off-campus and the drastic financial savings.
Chanel Saidi can be reached at [email protected]