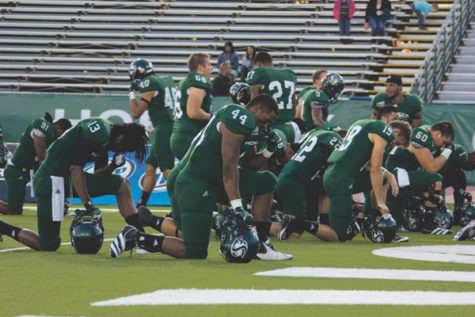 State Hornet Staff

October 31, 2012
Some believe that when a person dies it is not necessarily the end.John Bloomfield has not been on the football field with his teammates since week one of the season, but his presence was felt when the Hornets knocked off No. 11 Cal Poly.The death of their teammate has been extremely emotional to Sacramen...
Courtesy of McClatchy Tribune

August 31, 2011
300 dpi Julie Notarianni color illustration of couple kissing passionately. The Seattle Times 2008 deep kiss illustration kissing french mouth breath passion passionate sex sexy love romance couple dating novel lingering memories memory sexual sexuality 14000000, krtnational national, krtsocial socia...