State Hornet Staff

January 30, 2013
After 119 stress-filled days of emptiness, boredom and migraines, the National Hockey League finally ended the lockout and the season has kicked off a 48-game season. Some people really don't care that the Neanderthal sport is going to be back on television, for it may take precious airtime away f...

December 5, 2012
Walk into any sporting-goods store and you will see several displays of running shoes of every size, color, shape and brand. Some running shoes are designed with gel pockets in the heel to offer exceptional cushioning. Others are designed with stability and motion control in mind for runners who over-pronate – when the foot rolls inward when striking the ground, potentially damaging the feet, ankles, lower legs and lower back. The new craze on the running shoe market is minimalist shoes, and more specifically, barefoot running shoes. We have all seen that person walking around public with aquatic-looking toe-shoes. Barefoot running shoes are designed to mimic the attributes of walking or working out barefoot. Besides looking ridiculous, these shoes are supposed to encourage a mid-foot or forefoot strike with each stride. Because traditional running shoes often contain extra cushion in the heel, runners have a tendency to heel-strike with each stride. There have been many studies and research with opposing arguments against whether or not the way the foot strikes the ground with each stride can have harmful effects on the body. Even with the debate on running shoes, some runners decide to run completely natural – barefoot. I am not a historian, but I assume running barefoot has been around since the beginning of mankind. Whether or not you are a runner, you have probably at one point run barefoot before, regardless of the distance. Whether running barefoot on the sand at the beach or through the grass at a park, running barefoot gives us the sense of freedom. Wearing shoes creates a separation from our bodies and nature – we cannot feel the earth. Aside from the aesthetic feel, I have also noticed I naturally run on my forefoot when I run barefoot, and when I land on my heel, it hurts. Despite the opposing viewpoints of the effects of heel-striking, perhaps the studies are onto something. Although barefoot running is growing in popularity, it is still something the majority of the running community does not engage in. For starters, if you run barefoot, you are bound to come across different environments and terrains. Glass, sharp rocks, sticks, and thorns do not sound very inviting to the feet. Hot pavement could also cause blisters and pain and cold temperatures could make dsurfaces slippery. I have been running for more than 10 years and have only ever seen one barefoot runner. Granted, she was racing on a track, but it still amazed me. I have run very short distances barefoot, but I do not think I would try to run a marathon barefoot. Although I think the barefoot running and minimalist shoe craze is interesting, I still think it is a fad. It is something unusual in our society, so some people will think it is cool. For now, I will stick to my running shoes. I do not feel like stepping on a rusty nail any time soon. James Heck can be reached at [email protected]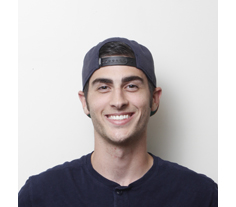 State Hornet Staff

August 29, 2012
With nearly a month left in the regular season of Major League Baseball, there is something special going on in the Bay Area: Oakland and San Francisco both making strong playoff runs.The last time both teams made the playoffs was in 2003. Just take a moment and imagine where you were in September of 200...