Listed at 5 feet 9 inches tall, Sacramento State defensive back Dillon Juniel has never let his height define him or what he is capable of. This label has set a chip on his shoulder and he keeps it there on and off the football field.
In order to play corner, the love and mindset players have to have for the game must be next- level and the memory must be short. Juniel possesses both of those qualities.
"I have always been the smallest guy since high school and I love it," Juniel said. "Everybody else is 6 foot and 200 pounds and it's fun everybody looking down on me, but I pay it no mind."
After attending Sheldon High School, Juniel went the junior college route and played for the College of San Mateo. Now a defensive anchor for Sac State, Juniel has shown his ability to play at a high level after he first took to the field for Sac State last fall.
"That's been my dog since we shook hands," former teammate and close friend Ryan Cooper Jr. said. "That's my blood brother."

RELATED: Brotherly love: The siblings fulfilling their dreams at Sac State

Cooper and Juniel played in the secondary together at CSM and were inseparable. Cooper is now a defensive back for the Oregon State Beavers and credits a lot of his growth to Juniel.
When it comes to this relationship it is much deeper than just football.
"If it wasn't for him, who knows what I would have gotten myself into," Cooper said. "I probably wouldn't be at this school if we're being honest."
Cooper said as a young adult words from coaches can fall on deaf ears, but when it comes from one of your friends and teammates, it's easier to listen and comprehend.
"We were 19 years old having sleepovers at my mom's house," Cooper said. "It was rare in junior college that you didn't see me and Dill together."
They would often spend those nights playing video games and talking about their goals of playing football at the next level.
"Seeing him at the next level, playing great ball, it's heartwarming," Cooper said. "I check in on him every day and tune into his games whenever I get the chance."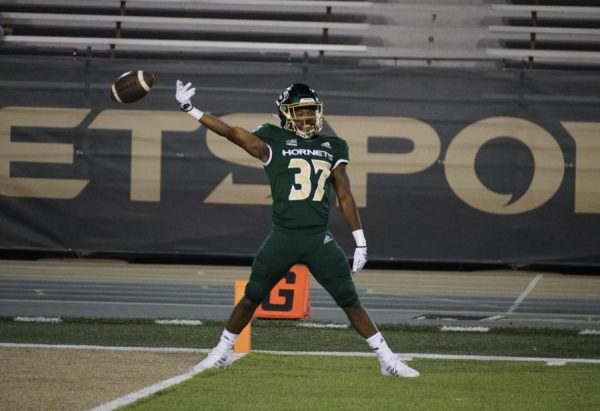 Juniel describes his time at CSM as a blessing and a process that molded him into the man and player he is today. He looks at that experience as just another obstacle.
During his time at CSM, Juniel lived in a three-bedroom house with 10 guys. He was a full-time student-athlete, while working night shifts at Home Depot to pay his way.
"Dillon and I were living together so we were talking about this every day," former teammate Damion Malott said. "We don't know if coaches are still going to come look at us, and now I get to watch my guy play big time football on Saturday, playing against teams like Stanford."
Malott said Juniel was always the motivator for everyone around and was always in people's ear telling him everything was going to work out in their favor. Through bad games, injuries and looking to the stands for scouts, Juniel always knew the right thing to say to keep people around him focused.
The passion for the game of football runs deep with Juniel and that has been the case every time he puts the pads on, whether it be a weekday practice or Saturday gameday.
"He was always here and never made excuses," CSM head football coach Tim Tulloch said. "He really set an example for what it is like to be a leader, and be a dog."
While at CSM, Juniel got to play with a talented group, as the secondary he played in was considered great by many. Several guys from that team went to play at a higher level and Juniel was the leader of the group on the field.
"He does it every day," CSM defensive backs coach Omari Green said. "It can be the weight room, classroom or on the field, that is just who he is and that is what makes him unique."
As the defensive backs coach, Green was the main coach in contact with Juniel during the two years he played there. He said he loved the energy and charisma Juniel brought every day to this team.
"It's easier to tame a beast rather than to pull it out of a kid," Green said.
Juniel is an animated player and his passion for the game shows the moment he takes the field. Green said that it was never a big issue, but during pregame, he did have to direct Juniel away from chirping at opposing teams a time or two.
Juniel has brought that beast to the Sac State defense that has created 17 sacks and forced nine turnovers through their first seven games of the season. One of those turnovers was forced by Juniel as he got his first interception of the season and third of his Sac State career Oct. 21 against Montana State.
"He wouldn't back down from Mike Tyson," CSM head football coach Tim Tulloch said. "He is not scared of anybody or anything."