It was a disappointing Friday evening on Sept. 22 for the Sacramento State men's soccer team as they lost to San José State but it was a special game for two Hornet players.
In the 76th minute, freshman forward Robert Willcot was substituted into the match. This was his first appearance of the season and his debut at the collegiate level.
What made this moment even more special for Robert was that his older brother, junior forward Jhared Willcot, was also on the field for the Hornets.
While there have previously been sets of brothers to play together on Sac State's men's soccer team, the Willcots are the first pair of African-American brothers to play for the Sac State men's soccer team in the Division 1 era.
RELATED: A first half pen writes of Sac State's chance at a win

Although the Victorville, California natives grew up practicing soccer together, there is a four-year age gap between the two, so the game against San José State was the first time Jhared and Robert played in a real match together. A huge milestone for both brothers.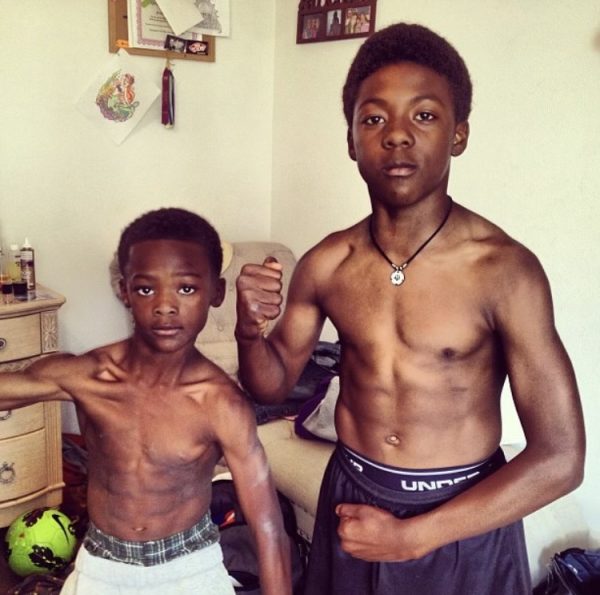 "We've just been talking about it for a while, just dreaming about it," Jhared said. "So when it finally happened, I was in shock but it was definitely a dream come true."
It was a great moment for Robert as well, but practicing with Jhared when he was younger is something that prepared him for the moment.
"It's more normal now," Robert said. "Growing up, I was always practicing with his team because I was always trying to play with him."
A week prior to the game against San José State, the brothers were put on the same team for a scrimmage for the first time and the pair was able to connect for a chance on goal early on in the scrimmage.
"We just both looked at each other like, oh yeah, it's finna get real," Jhared said.
Things are going well for Jhared and Robert at the moment, but that hasn't always been the case for them during their time at Sac State.
Jhared was forced to miss the entire 2022 season due to a stress fracture in both of his shins.
"Honestly, that was the toughest point in my life," Jhared said. "It played a toll on my mental. I would say that moment definitely was a turning point on my mental toughness. I just dedicated it all into rehab and put it all into my craft."
As for Robert, he suffered an injury during the first practice of the season back in early August and only began training with the team a couple of weeks ago said Sac State head coach Michael Linenberger.
But when he needed that encouragement during the recovery process, his big brother was there to provide it.
"I just told him to keep his head up," Jhared said. "Don't wait on anyone to tell you how to do your rehab or how to take care of your body because you know your body best."
Having his big brother there to support him on the next step of his journey was ultimately the reason why Robert decided to play for Sac State.
"Just hearing him always giving me words of encouragement and telling me like 'just keep going, you're gonna get your opportunity.'" Robert said. "That's like the big brother support that I needed.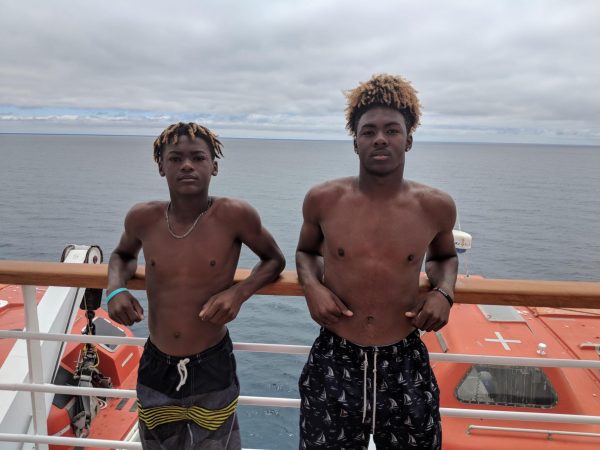 Before coming to Sac State, Robert was playing for LAFC's U17 team. Playing for an MLS academy team can sometimes provide a better path to playing soccer professionally. He also had offers from other colleges, but playing with his brother was an opportunity he couldn't pass up.
"Honestly, college wasn't even on my mind," Robert said. "But when I heard me and him had the opportunity to play together, it was kind of a no brainer."
At LAFC, Robert alternated between playing as a winger and a striker, but in the early stages of his Sac State career, he played as a winger on both sides.
"Robert is a dynamic attacking player that can score goals," Linenberger said. "We're hoping that he's going to get more minutes and we're hoping he can score goals and make a difference for us."
With Sac State struggling to put the ball into the back of the net this season, Robert's dynamic attacking mindset could be the spark the Hornets are looking for to get things going for them.
"Growing up I've always been an attacking player," Robert said. "I've never played defense a day in my life."
But for what Robert lacks in the defensive aspect of the game, his brother makes up for.
As a right-back, Jhared has some opportunities to move forward and help the attack, but the main focus for a right-back is to defend. Whereas a winger does not have to contribute as much defensively.
"Jhared is a fantastic utility player that can play anywhere on the field," Linenberger said. "He makes us better. He's athletic, good on the ball and can play either side of the field. He can do a lot of things for us."
The transition from a right-winger to a right-back can be difficult for some, but previous experience has helped make the transition seamless for Jhared.
"I'm feeling more comfortable playing right-back just because I feel like I'm a natural defender at heart with an attacking mindset," Jhared said. "So being able to defend and still showcase my attacking abilities, I feel like right back is the perfect position for me."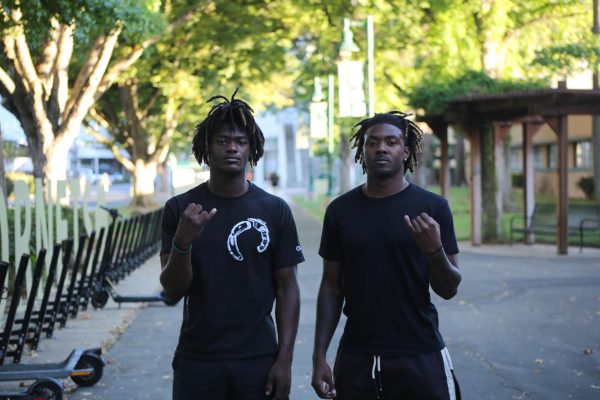 Even though both brothers have a huge passion for soccer, they try to take their minds off the sport when they can.
Robert, still only a Freshman, is an undeclared major but he is hoping to find something he's truly passionate about outside of soccer, at Sac State.
"A real passion outside of soccer – I don't know yet, so I'm hoping with college I'll be able to find it," Robert said. "My whole life, there's only been just soccer."
Jhared is currently majoring in Film because it's always been a hobby of his but he also has interest in music.
"I've always been into photography, videography and editing," Jhared said. "Besides that, we used to both play the drums and kind of like to rap on the side."
An exciting project Jhared and Robert are currently working on is a three-part documentary about their journey to Sac State and their first season together with the Hornets.
The Willcot brothers have created a special bond through the game of soccer and their dream of playing together has been achieved, but they aren't stopping there.
"We got bigger and better dreams that we're trying to accomplish," Robert said.