Hispanic Serving Institutions: Safe spaces on campus for Latinx students
CAMP, Serna and Dreamer Resource Center advocate for the underrepresented
Sacramento State is a Hispanic Serving Institution, which helps its diverse student body find resources to keep them on the path to timely graduation and achieve their academic goals.  Students have access to the College Assistance Migrant Program (CAMP), Serna and Dreamer Resource Center all located in the River Front 1 Building on campus.
According to the Sac State website, the Serna Center's main goal is to support students from under-represented backgrounds by promoting civic engagement, leadership, empowerment and self-advocacy.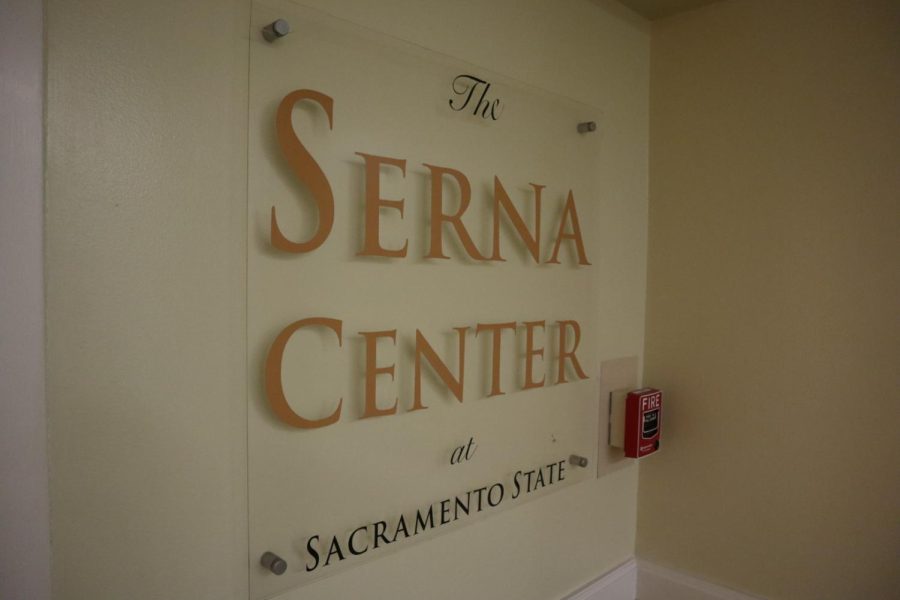 The services provided are first-year advising and guidance, internships and job search assistance, mentorship and leadership enhancement, financial aid and scholarship guidance, and civic engagement and advocacy support.
Director of Equity and Affinity Centers, Erik Ramirez says he oversees the Serna and Dreamer Resource center to help provide a vision and leadership to the entire team of coordinators.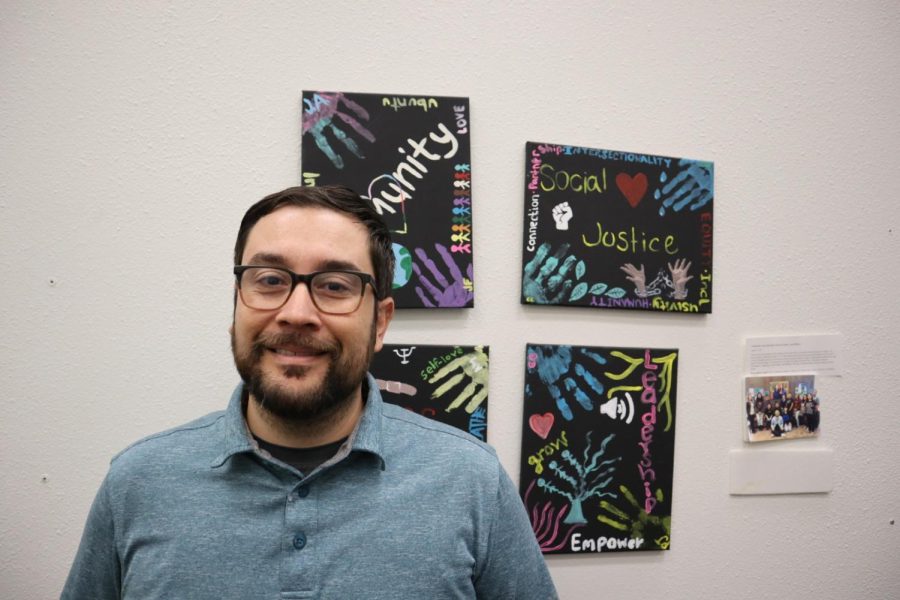 "One of my main goals for this year is to build up the profile of these centers," Ramirez said. "Doing a lot of outreach and connecting with students so they know that these centers exist."
According to Ramirez, every student's experience on campus is different and might find it overwhelming to learn about all the resources Sac State has to offer them. 
A majority of the students that the Serna Center serves are first-generation descendants of immigrants. During the orientation sessions, the center aims to reach these students, according to Ramirez.
"[Students] can email us and also send us a dm on the center's social media platforms, that's often how we connect with students, Ramirez said."
The Dreamer Resource Center on campus helps undocumented students obtain a degree by giving them the proper guidance to navigate college. The services this center provides are extended to mixed-status students and their immediate families.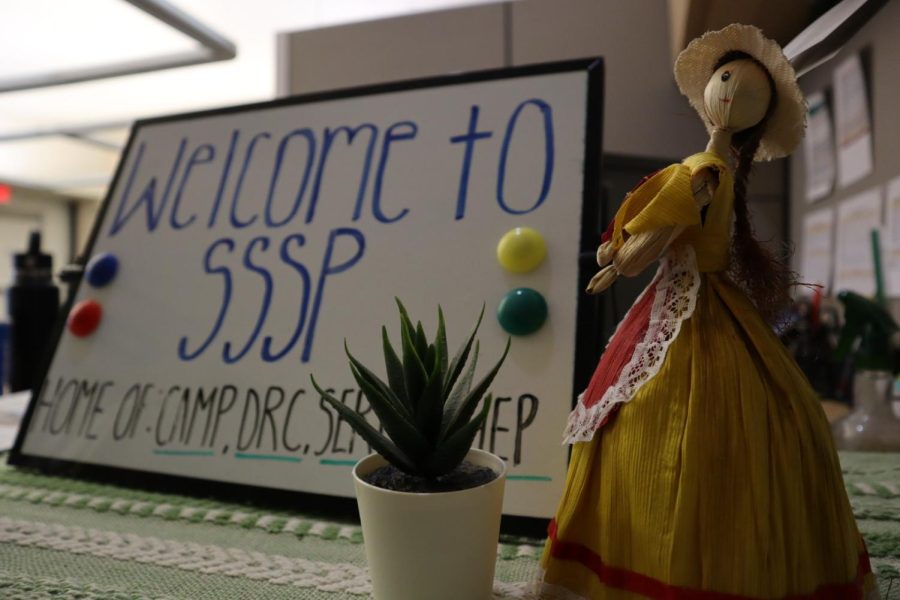 The center provides assistance with DACA, immigration and free legal services, peer support systems, financial aid guidance, and seminars. These resources can also be extended to the families of undocumented and mixed-status families.
DRC Coordinator Kimberly Gomez said one of the resources is the Dreamer Experience Seminar, which aids undocumented students to acclimate to the Sac State campus.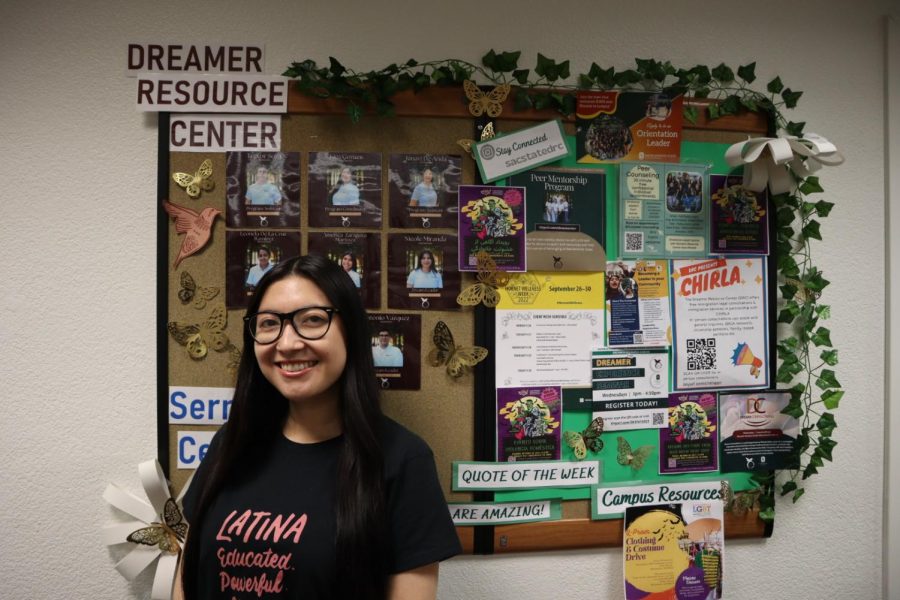 The seminar is a 3-unit course, which helps students discuss their personhood and navigate college, according to Gomez.
"It can be tough coming from a different environment," Gomez said. "That's what the seminar is about so students with similar identities can meet."
According to Gomez, the DRC has a peer support group every Wednesday at 5 p.m. for students.
"Students created this space (DRC) and it's for them," Gomez said. "If students feel hesitant to come in person we can accommodate them virtually online."
The College Assistance Migrant Program is designed to help first-time college students from migrant and seasonal farm working backgrounds.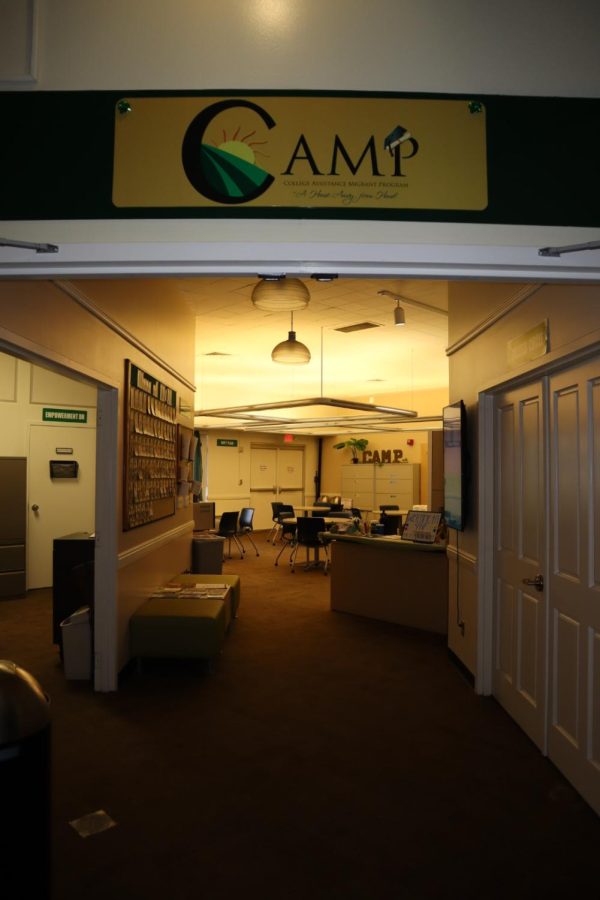 CAMP is federally funded and aims to create a sense of "home" for students on campus in order to aid them in succeeding in college, according to the Sac State website.
It  has an array of services like tutoring, academic planning and advising, Equal Opportunity Program, summer bridge, new students orientations and help with FAFSA and scholarship applications. 
 Coordinator Lilia Contreras said the transition for CAMP students can be hard because they're English learners with a migrant background.
"CAMP has an approach of not just supporting students academically," Contreras said. "But also professionally, personally and emotionally." 
Students are all volunteers, according to Contreras. "Feria de Educación" is a big event for CAMP. and, This year, it brought about 1,200 people including students and family members that are Spanish speaking. 
"Students who walk in these centers are not looking for a specific one," Contreras said. "Instead, they simply want help. Regardless of who they are or where they come from, we are here to serve students."
 CAMP will host an event for Dia De Los Muertos on Nov. 2 in collaboration with the Serna Center. According to Contreras, There will be an exhibit of altars that will be open to the public.
First-year child development major Daniela Barriga said  CAMP is a really good support system.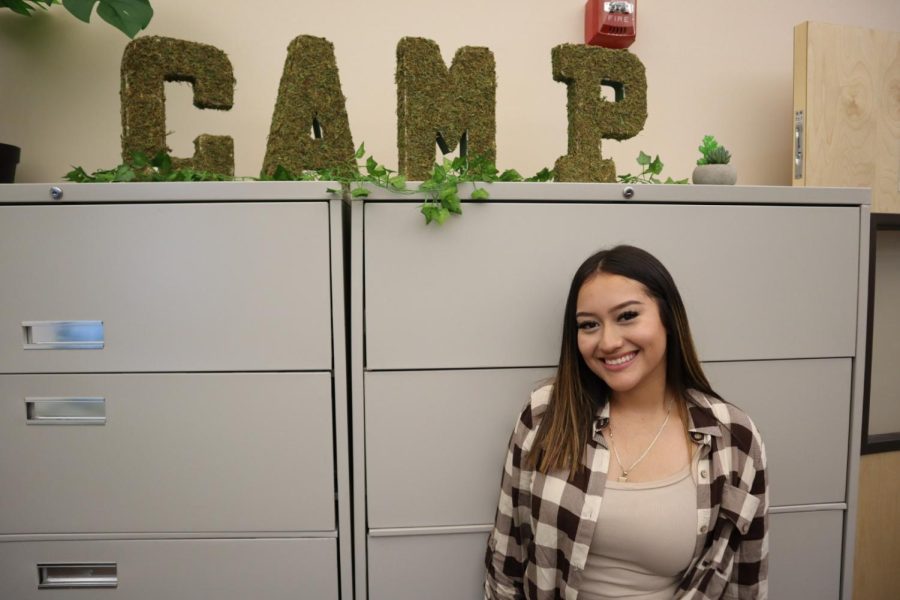 "For first-year students — especially since we are new to campus — CAMP helps us a lot with scheduling classes and study times," Barriga said.
Barriga said that the entire CAMP staff takes an interest in each student's personal goals and life. The program mentors and coordinators are like second parents, Barriga said. "They watch over students. They care about us a lot."
Barriga said the resources include free study sessions and a study room that helps students if they ever fall behind. 
"Everybody gets along," Barriga said. "We just met, but we all have something in common, which helps us connect on a different level."
First-year undeclared major Isis Torres, said these centers have helped her a lot since her first day at Sac State.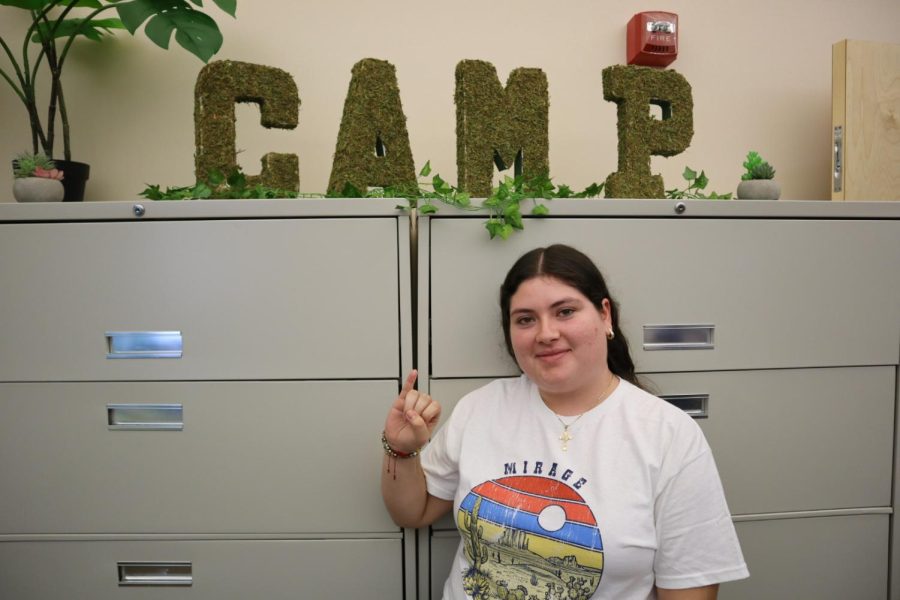 "They have been like a family to me," Torrez said of the center's staff. "My parents are in Mexico, so I feel welcomed here." 
Torrez said that she enjoys the workshops and the resources offered because it seems that they are able to assist students with everything.
"They are there for us 24/7," Torrez said. "If we need something they can help us."
"Students who are curious should come check out these centers," Torrez said. "[Students] should give it a try. They will feel very welcomed here. It's the best decision you can make."