PREVIEW: Sac State women's soccer set to recover season in Big Sky opener
Hornets looking to recover against Portland State after tough pre-season
In their final practice before catching the flight to their Big Sky opener against Portland State on Sunday, Sac State women's soccer preached a common theme.
"We have a chance to recreate ourselves," said senior forward Ele Avery. 
Sunday is a fresh start for everyone.
The Sacramento State women's soccer team is ready to respond in their first game of Big Sky play after their brutal 1-5-2 pre-season.
Through the eight game non-conference stretch, the Hornets have seen most of their struggles come on the offensive end with the team having difficulty executing plays.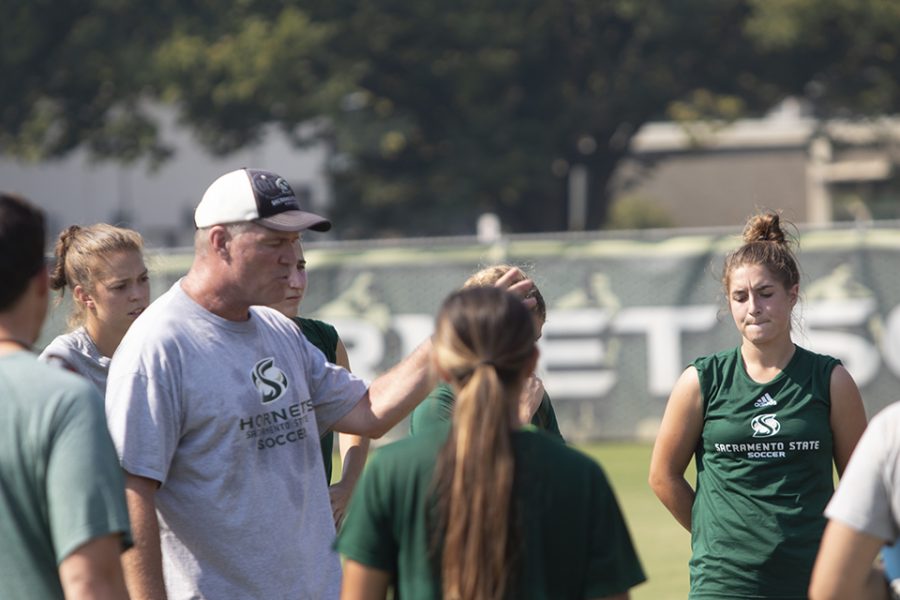 Sac State  averaged just .88 points per game while only taking 7.6 shots per game, signaling an obvious incentive to shake things up with the offense.
"Offensively we have so many skilled players, we have been changing systems of play to see what best fits our personnel," said redshirt freshman Sedona Robinson. "Changing systems can take time to get used to, and we must continue to build the chemistry and relationships on the field."
On top of tending to the offensive concerns, the Hornets are also anticipating the grit and grind style of play that is typically in store when playing Big Sky opponents but especially with Portland State.
"We know we're going to be in for a physical battle," said head coach Randy Dedini. "Sometimes it's going to look chaotic, but the more that we can settle the ball and play our set style of play the better off we'll be."
Despite all of the adjustments that needed to be made, one thing was apparent at practice on Friday: this team's spirit has never been higher, especially for a team that had  just one win during the exhibition period.
 Players were cheering on teammates during scrimmages, laughter could be heard and several players stayed after practice to work on their skills with each other.
"It's important to hit a reset button," said associate head coach Bernardo Silva. "We did that early in the week with our film session, and then we did  a nice fun ritual with them and they were all excited and buzzing."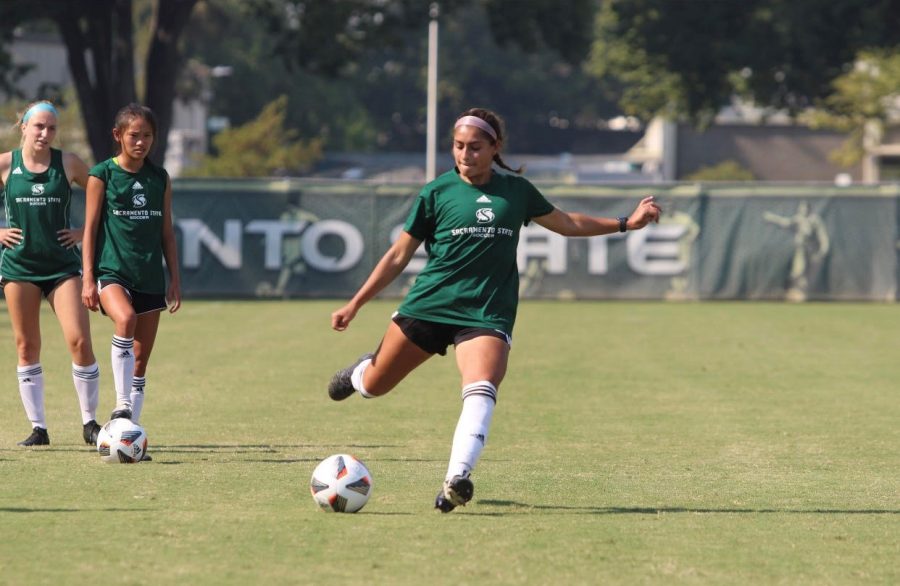 Silva himself was participating with the players in their scrimmage, enabling the competitive and energetic culture the team hopes to carry into their match Sunday.
"I think everybody is more aligned and more committed than ever," Silva said. "Anybody that brings positive energy is contagious to the next person. The more people that can provide that catalyst energy that we want, the more it's going to look better on the field."
Avery said she goes into the match unbothered even though they start conference play on the road and were winless away from home  during the preseason
"We are going into this conference play as a family," Avery said. "I feel like we have so much talent. We want to support each other in all situations, so the good and the bad, and really play as a unit. 
The Hornets' match against Portland State kicks off on Sunday, Sept. 26, at 1 p.m and can be watched live on ESPN+.