NEWS PODCAST S2E5: A look at the past with Sac State professor and former Black Panther Stanley Oden (Part 2)
On this week's episode of The State Hornet News Podcast, we continue last week's conversation with Sac State political science professor Stanley Oden to discuss his time as a student organizer at University of California, Davis and as a member of the Black Panther Party.
Music: Covert Affair by Kevin MacLeod (incompetech.com)
Makenna Roy, audience engagement editor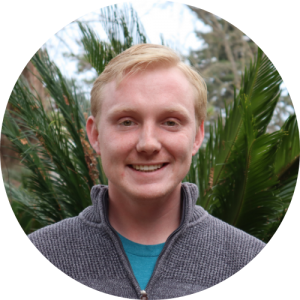 Gavin Rock, podcast staff
Gavin Rock joined The State Hornet as a politics beat writer in spring 2020 and is now on the podcast staff. Before writing for The State Hornet, Gavin was the sports editor at Diablo Valley College's student newspaper, The Inquirer. He is also a member of Sacramento State's Society of Professional Journalists.
Robbie Pierce, podcast editor
Robbie Pierce is the podcast editor for The State Hornet, having joined in spring 2019 and taken over podcasts in spring 2020. A Bay Area native, Robbie previously served as podcast editor for the Los Medanos College Experience. They are minoring in art history and design characters in their spare time.