OPINION: Remembering Nipsey Hussle; hip-hop legend, business mogul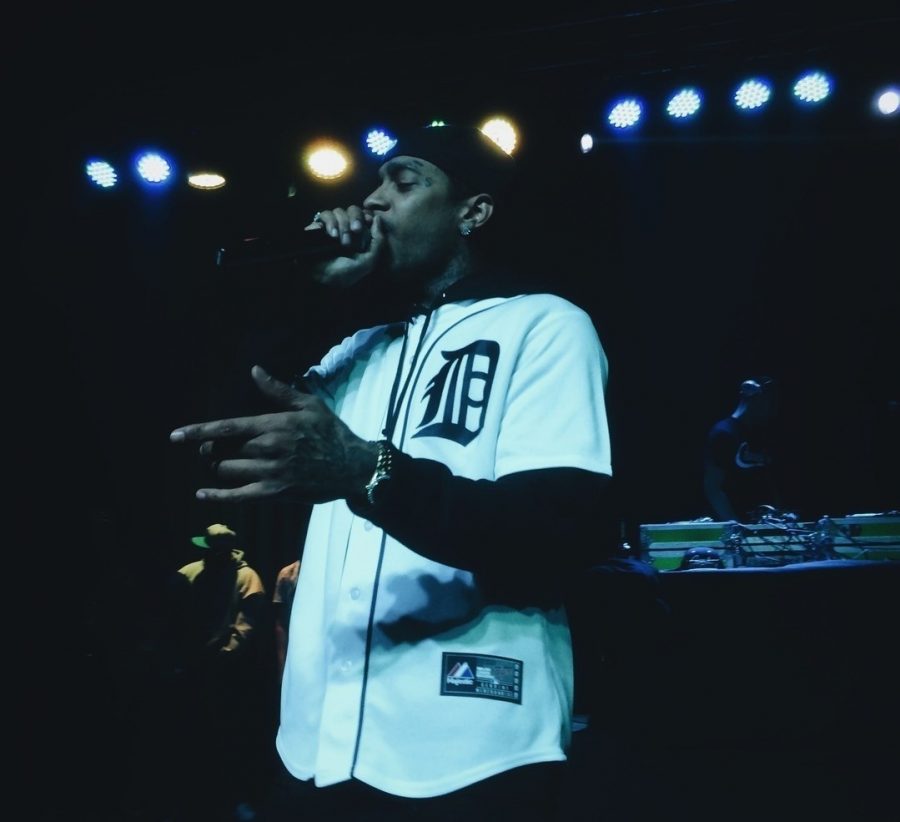 Nipsey Hussle was more than just a rap artist. He was an entrepreneur, business owner and economic mogul. He taught us more than just lyrics as he took political stances and spoke out against injustices.
Rap and hip-hop artist Nipsey Hussle was shot and killed Sunday afternoon in Los Angeles  outside his clothing store according to the Los Angeles Times article.
Two other people were shot along with Nipsey Hussle, but were wounded and rushed to the hospital. He was shot multiple times, and was pronounced dead when he arrived at the hospital. He was 33 years old.
Nipsey Hussle was born as Ermias Asghedom and grew up in South Central, Los Angeles, during the 1990s. In 2018, he dropped his debut album "Victory Lap", which was highly anticipated and later nominated for a Grammy for Best Rap Album.
Asghedom was a pillar in his community, owning several businesses on the block that he grew up on and, later, would be killed on. A few of his businesses included a clothing store, burger restaurant, fish market and barbershop. His clothing store Marathon Clothing opened in the summer of 2017.
Story continues below video.
Like Jay-Z, Nipsey Hussle saw how lucrative his talents could be and decided to invest in real estate. In one of his most famous interviews ever with Hard Knock TV, he explained his objective was to gain economic access.
He became one of the first rap artists to start giving out financial and investment advice. This added to his persona as an economic mogul.
Story continues below video.
On "Victory Lap," Nipsey Hussle righteously poured out his wisdom on business and the music game, sharing his newfound perspective after acquiring his own success as an independent artist. Popular West Coast artists such as Kendrick Lamar, YG and Cee Lo Green are featured on the album. The album summarizes the endurance needed on the path to financial prosperity and ownership.
What we can learn from his many business ventures is this — ownership; the ability to sustain one's self economically while maintaining a sense of culture and identity. We can learn from his grind, his hustle. His deference for dependence and his hunger for financial freedom, are worth noting and give adhesion to the meaning of being an independent artist.
His death has struck me harder than almost anybody else's. What could warrant or justify one  man shooting another man to death? "Victory Lap" was a success, he got engaged to the love of his life, Lauren London, and she just gave birth to his newborn son. Marathon Clothing was an astounding success, the community was being repurchased — Nipsey Hussle was starting to enjoy the fruits of his labor.
I think about how he lived and how he stood for something greater than himself. I think about his impact on his community and his passion for his family. I think about a man who reinvented himself, clung to his dreams, took initiative and made no excuses. He came so far, had much farther to go, but is now unable to do so.
It hurts to see another great rap artist die from gun violence. Nipsey Hussle was only beginning to carve in his legacy, but it ended too soon. From his experiences and wisdom, there is a lesson about value, ownership and hard work. Rest in power to one of the greatest to ever do it, your message will continue to enlighten and empower us forever.