Sac State female employees address systemic issues they face
Professors say students need role models in higher education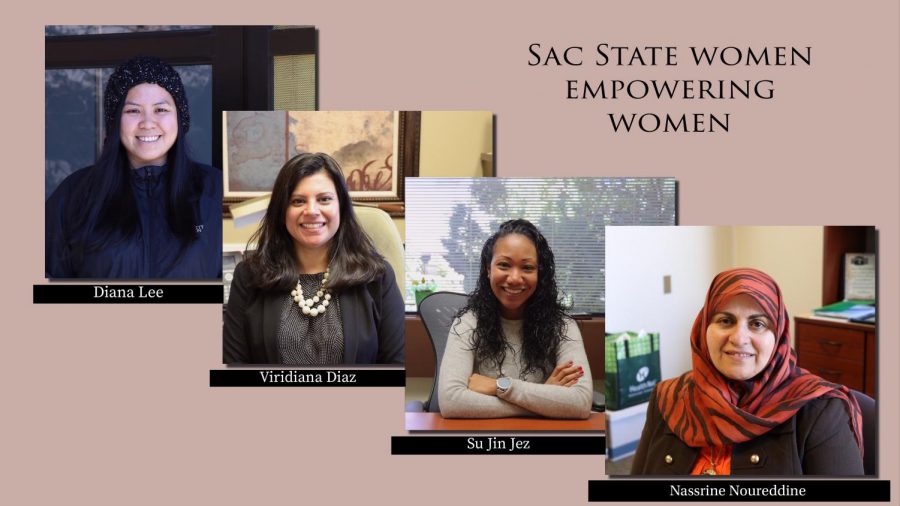 Women's History Month is being celebrated through the end of March. While many women can be found around the campus according to the 2018 Sacramento State Campus Climate Survey, high-level women on campus say women of color aren't as well represented.
The Campus Climate Survey data shows that among those in administrative positions, 66 percent of the administrative population on campus is white. The survey did not, however, track race and gender together.
"We generally tend to see women at lower level positions," Su Jin Jez, associate professor of public policy and administration said. "I'd see a pretty good balance at the assistant professor ranks and then the numbers dwindling as you get to full professor."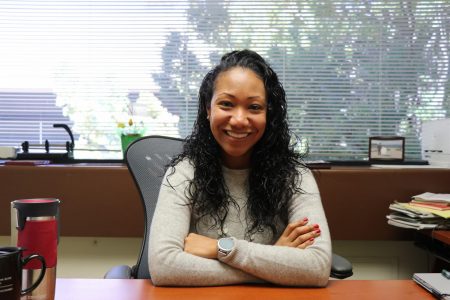 Jez said she would assume the same as far as executive leadership of any university goes.
"This is not to say anything about President (Robert) Nelsen's leadership but I think this is sort of a systemic issue," Jez said.
Jez said that two years ago, she decided her program should have a group for female students where they are mentored by women who have already faced struggles they will encounter during their educational journeys.
"We created a group called Women of PPA, public policy administration," Jez said. "It's about the charisma of women in a male-dominated environment. How do you be yourself and be the leader that you are."
"I feel like some of our top students, our brightest students, have been women," Jez said. "And I've noticed this overwhelming lack of confidence."
Jez said that it gets easier for women who have made it this far.
"Find a good mentor," Jez said. "I'd say ask for help, and listen."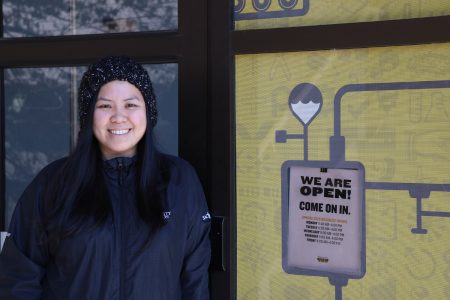 Diana Lee, a graphic designer for Union WELL Inc., said that she feels women are represented well in her department. Lee said half of the department, including superiors, is made up of women and 80 percent of those are women of color.
Lee said that graphic design tends to be a male-dominated career.
"You kind of had to search real hard for prominent graphic designers who were women when I graduated," Lee said. "Nowadays, they're much more known and I feel kind of proud of that. That there's actually people I can look up too."
Lee said some of the students in the design program have favorite designers who are women.
"I'm not saying it's all the way there yet but I do see a future where it's going to be pretty good for women," Lee said.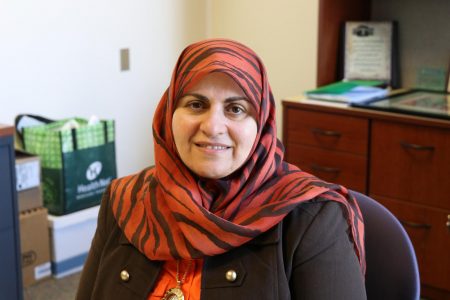 Nassrine Noureddine, assistant nursing professor, said she believes women and women of color are underrepresented especially in administration, even in nursing.
"Even though it is said that nursing is a female profession and men are a minority, once (men) are in, their chances of becoming managers and moving up are higher than women and they usually do it faster," Noureddine said. "So it's a system."
Noureddine, a first-generation graduate from the Middle East, said that people of different backgrounds need to be represented in high positions in order for students to know upward mobility is possible.
"If we really want to help the underrepresented minority students and if we want to close the achievement gap and want them to look up to somebody, that somebody has to be there," Noureddine said.
Noureddine said this extends to the way women are encouraged to pursue academic careers and be taken seriously.
"(Women) are not treated equally even though they are half the society, which doesn't make sense," Noureddine said.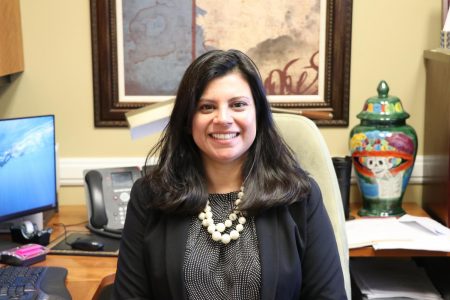 Viridiana Diaz, assistant vice president of strategic diversity initiatives, said that there is always room for improvement.
"I think that the work is never done," Diaz said. "I would say that we are still working very hard to have more women of color be in positions of high-level administration."
Noureddine said it is good to have Women's History Month as a time to ask everyone to stop and reflect.
"It means a lot," Noureddine said. "It can help people think about the value of women."
This story has been updated to correctly identify Nassrine Noureddine. A previous version of this story identified Noureddine as Noureddine Nassrine Mohammad.