Sac State to host week of events following Stephon Clark decision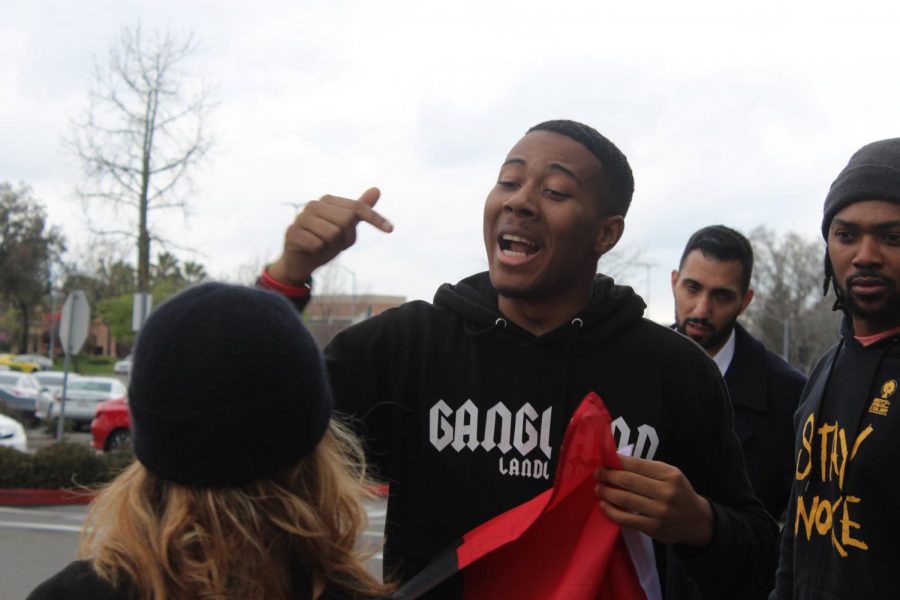 Sacramento State will have "spaces for healing and discussion" available throughout the week where students can seek support following the Sacramento District Attorney's announcement Saturday that charges will not be filed against the officers who shot and killed unarmed 22-year-old Stephon Clark.
Clark was fatally shot in last March in his grandmother's backyard after officers Terrence Mercadal and Jared Robinet allegedly mistook his cellphone for a firearm.
"In the coming weeks and months, we will be developing programming to bring people together in an effort to create change as well as healing and understanding," Sac State President Robert Nelsen said in a SacSend message sent Sunday.
Story continues below image.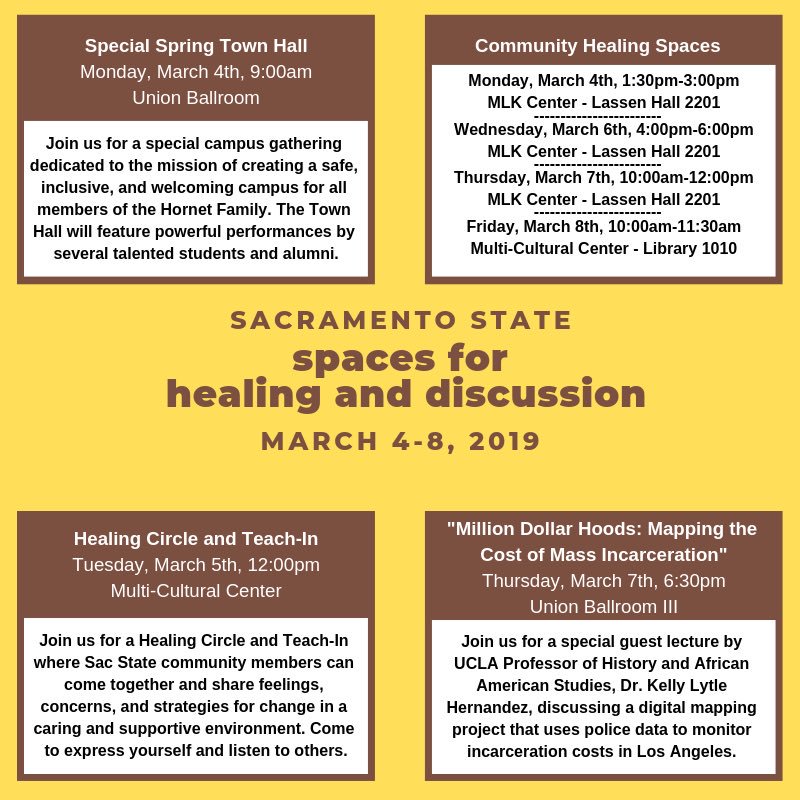 The events began on Monday with President Nelsen using his town hall address to allow students to give performances in remembrance of Clark.
Story continues below tweet.
Sac State students honor Stephon Clark. @TheStateHornet pic.twitter.com/2m2MOmBqWf

— Jonathan Nack (@jonathanjnack) March 4, 2019
There will be designated community healing spaces in the MLK Center in Lassen 2201, on Monday, Wednesday and Thursday of this week, with Friday's session held in the Multicultural Center in University Library 1010. Faculty and staff will be available to counsel students.
A separate healing circle and teach-in event will be held Tuesday at noon in the Multi-Cultural Center. The event is open to all Sac State students and community members to share their thoughts and feelings, as well as strategize ways to create a more supportive and caring environment for one another, according to the event flyer.
UCLA professor of History and African American Studies Kelly Lytle Hernandez, will be giving a lecture on a digital mapping project that monitors the incarceration costs in Los Angeles.
The lecture, Million Dollar Hoods: Mapping the Cost of Mass Incarceration, will be given on Thursday at 6:30 p.m. in the University Union Ballroom.
Sac State's Black Student Union will also be holding their own events this week to honor Clark.
The MLK Center will offer healing spaces Monday through Wednesday from 10:30 a.m. to 12:30 p.m., according to a BSU Instagram post.
Open mic night will take place Thursday in the library quad at 3 p.m. along with a vigil at Sacramento City College beginning at 5:30 p.m.
At the time of publication, Sac State's BSU had not responded to requests for comment.