Police searching for suspects in robbery near Sac State bus stop
A robbery occurred near a bus stop behind Sacramento State's The WELL on College Town Drive just after midnight Monday.
The victim was at at the curb behind The WELL on College Town Drive when a vehicle approached them, according to a SacSend email sent Monday by the Sacramento State Police Department notifying students of the robbery.
According to the email, the suspect insinuated he had a weapon by gesturing his hand in the pocket of his sweatshirt, while demanding the victim's personal belongings. The victim never saw the weapon, police said.
The suspect is described as a black male in his 20s, 6 feet tall, thin build, wearing grey pants and a grey GAP hooded sweatshirt, according to the SacSend email. 
The victim described the suspect's vehicle as a dark green or dark grey, early 2000s Honda Accord LX or EX with a possible dent on the driver's side.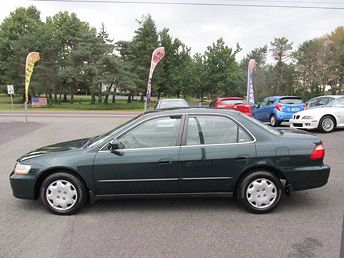 The driver was described as female to Sac State police.
"In compliance with the provisions of the Jeanne Clery Disclosure of Campus Security Policy and Campus Crime Statistics Act of 1998, the Sacramento State Police Department is providing this information for the purpose of promoting campus safety and to aid in the investigation and prevention of similar crimes," Sac State PD said in the email.
Sac State police said the robbery is still under investigation and the suspects remain at large.
If you have any information regarding this incident or the suspected vehicle, please contact the Sac State Police Department at (916) 278-6000.