5 coffee shops near Sac State with spacious study space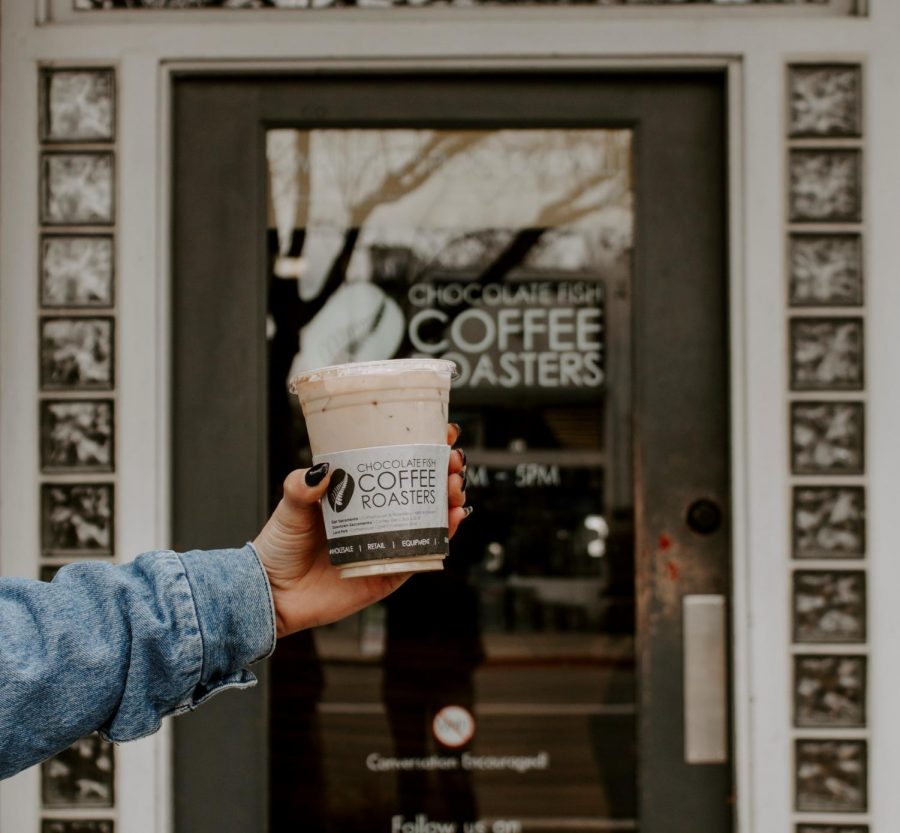 Sacramento State is surrounded by coffee houses that are convenient for commuters and can provide a change of scenery for students living on campus.
The following coffee shops are options for everyone, whether you're looking for a caffeine fix or a comfy place to study near campus.
Tupelo Coffee & Roasting
Tupelo Coffee & Roasting is a convenient location for Sac State students, as it is the closest coffee shop to campus. The coffee house is filled with eccentric artwork and offers comfortable seating and large tables for those planning on staying for a late-night study session. The coffee shop features specialty drinks, including the most popular item, the "Bowl of Soul." The name describes the drink perfectly, as they combine soy milk and chamomile tea, then mix in honey and Ibarra chocolate.
If you're more of a coffee person, they offer a Vietnamese coffee you can try. Housemade coffee, a double shot of espresso and condensed milk — that's all it takes. Tupelo Coffee & Roasting is located on 5700 Elvas Ave., only 0.5 miles from campus and is open from 6 a.m. to 11 p.m.
Pachamama Coffeebar
Pachamama Coffee emphasizes the importance of coffee and community through its global involvement with coffee farmers. The walls of the East Sacramento shop alone give visitors a glimpse into where their coffee comes from and the people behind the process. The beans come from a farmer-owned coffee cooperative in Costa Rica, which is emphasized on the shops' walls. A photo of a woman harvesting beans covers one wall and a photo of a Costa Rican mountain range fills another.
Pachamama offers a selection of organic coffee and espresso, but also incorporates other flavors to their drinks, specifically through their lattes. The Vanilla Bean Lavender latte incorporates the bitter taste of espresso with light vanilla and lavender flavors.
Visitors have the option to either sit at the tables or at the bar with a view of J Street. The coffee shop is located on 3644 J Street — only 1.7 miles from campus — and is open on weekdays from 6 a.m. to 5 p.m. and weekends from 7 a.m. to 5 p.m. Along with the East Sacramento location, there are two other locations open in Midtown.
RELATED: OPINION: A light roast of Sac State's campus coffee
Identity Coffees
Identity Coffees instantly draws outsiders in through its large name mural and a wood sign that informs visitors that the shop is "Hella Open." For students looking for an industrial yet rustic study space, Identity Coffees is a good option. Identity is a good place for students who may have a long break between classes and want to be off campus for a bit.
The coffee house doesn't have its own parking lot, but free 2-hour street parking is available on the same street as the shop, which is a good period of time to sit down and unwind with a latte. The shop is located on 1430 28th Street and is 4 miles from campus. It is open daily from 6 a.m. to 7 p.m.
Temple Coffee Roasters
Temple Coffee on S Street attracts college students with its laid back environment and wide coffee selection, even though it is less close to campus. The brick walls, wood shelves and green plants help create a homey environment, especially if accompanied by a warm drip coffee. The beans are roasted daily on-site in their roastery right next door.
Drip coffee and French press are popular options for beverages at Temple, along with the more traditional selections including lattes, cappuccinos and mochas. Along with their coffee selections, Temple offers a variety of pastries and treats that pair well with a drink, including their vegan and gluten-free donuts. The shop is located on 2829 S Street, 3.9 miles from campus. It is open daily from 6 a.m. to 11 p.m.
If you want to pick up a coffee and go, there's a closer Temple location at 2600 Fair Oaks Blvd, which is only 1.7 miles from campus. The coffee shop has limited seating but offers the same selections of blends and specialty drinks.
Chocolate Fish Coffee Roasters
Need a space to unplug with a soothing tea or coffee? If yes, Chocolate Fish Coffee Roasters is the place for you. If you're planning on using a laptop, Chocolate Fish is not the ideal place, as there is no WiFi available. Chocolate Fish is another great spot to unwind during a break in between classes, or even after a long day of classes. A small customer parking lot is located behind the store, and street parking is also accessible on 48th Street.
Whether you're by yourself or with a group of friends, Chocolate Fish offers a comfortable setting to sit and read, or have good conversations with friends. This coffee shop is located on 4749 Folsom Blvd which is 1.6 miles from campus. It is open from 6:30 a.m. to 5 p.m.
Need some good music to go along with your coffee shop study session? Check out this 'sitting in a coffee shop' playlist on Spotify for a mix of mellow and upbeat tunes!