Sac State volleyball sweeps Southern Utah on Saturday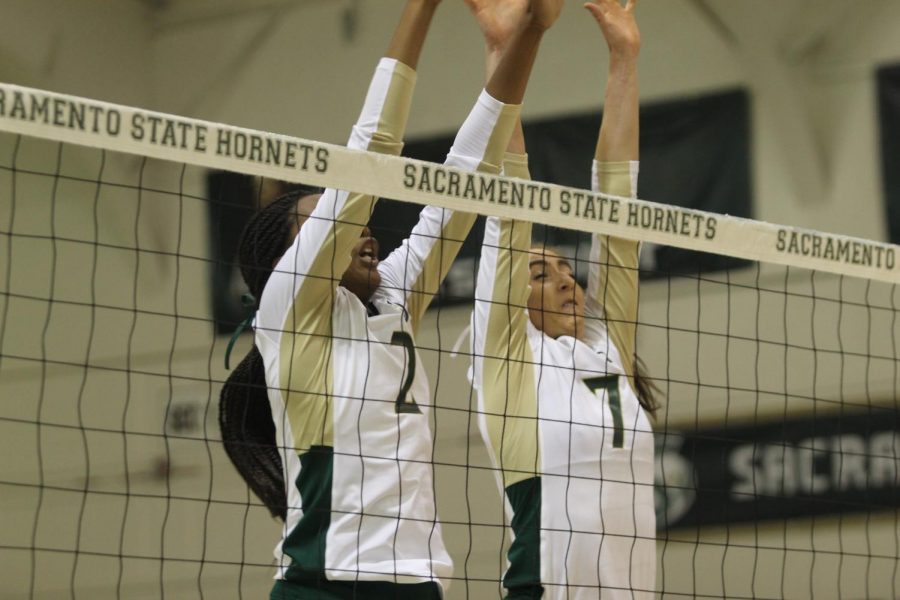 The Sacramento State volleyball team swept the Southern Utah Thunderbirds Saturday at Southern Utah University, bringing their overall record to 14-12, 9-3 in the Big Sky Conference.
While the Hornets gained another victory, the first two sets consisted of a shortage of points early on.
The first set began with an early lead from the Thunderbirds which resulted in the Hornets trailing 12-7.
After a timeout called by the Sac State head coach Ruben Volta, the Hornets went back onto the court and caught up, which ultimately led to them taking the set. Sac State won on a kill by senior outside hitter Mikaela Nocetti. Nocetti finished with 10 kills and nine digs in the game.
RELATED: Southern Utah's van broken into at Chili's before volleyball game at Sac State
The second set started with another lead from the Thunderbirds who had a 6-point lead over the Hornets at 13-7.
However, after a rally and only trailing behind a few points, the Hornets were able to make a comeback with a tie at 17-17. The Hornets pulled together and won the set by five points on a kill from senior middle blocker Lana Brown. Brown had just two kills in the game, but finished with seven blocks.
The Hornets began the third set up 7-2 before winning 25-12.
The Hornets held a lead throughout most of the third set, at one point in the game having a leading score of 19-9 against the Thunderbirds.
The Hornets will continue their season against Eastern Washington at 7 p.m. Thursday in the Big Sky Conference.