Campus social media buzzes over rumored sex-traffickers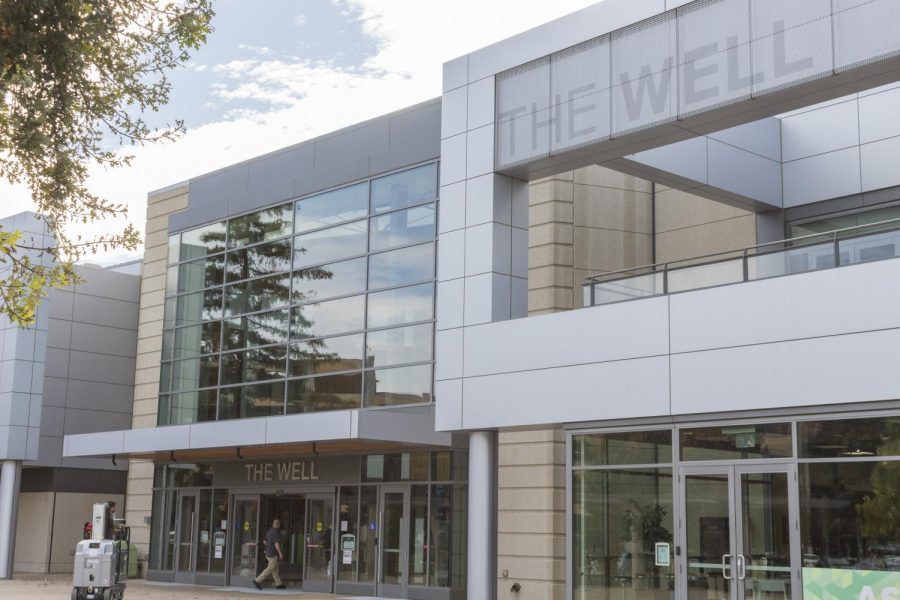 A social media post surfaced on Facebook Tuesday about a religious group devoted to "God the Mother," accusing the group of trying to force students into sex trafficking at The WELL.
The social media post first surfaced on a private group for residents of The Crossings warning members of a "team of sex traffickers."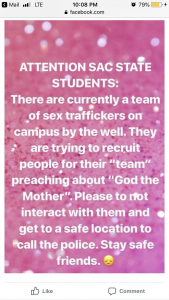 Sacramento State's posted on Facebook Tuesday at 3:08 p.m. stating the Sacramento State Police Department is investigating the report that was made to them Monday night that claimed two people affiliated with the group approached a student near the WELL.
"At this time, we do not have any credible information to believe that the campus community is at risk of sex traffickers," said Harvey Woo, lieutenant of the Sac State Police Department. "However, we will maintain our vigilance and be responsive to any and all reports of threats towards our students."
For now, Lt. Woo said that members of the campus should be cautious when approached by strangers.
According to Brian Blomster, Sac State interim director of news and communications, there have been no new updates since the post has been made.
"There are no suspects, and there is nothing to add to the statement that was made on Tuesday," Blomster said.
Currently, there is no information to confirm the allegations, according to Mark Iwasa, chief of the Sac State Police Department.
According to an article by the Fresno Bee, the Fresno Police Department did not find "any reports of criminal behavior" associated with the group known as The World Mission Society Church of God, after posts accusing the church of accusations began to spread online early August.
The State Hornet attempted to contact multiple people who have claimed to have confrontations with sex traffickers at The WELL, but none were willing to speak on the record.
Stay woke❗️ pic.twitter.com/AXhetrwbO3

— foreign whip crasher (@jonathanfreshAF) October 24, 2018
The State Hornet is attempting to contact the local World Mission Society Church of God, but the phone number and address listed online were incorrect.