A transgender woman, activist, and superhero in one
Nicole Maines and her father Wayne are coming to campus for interviews and Q&As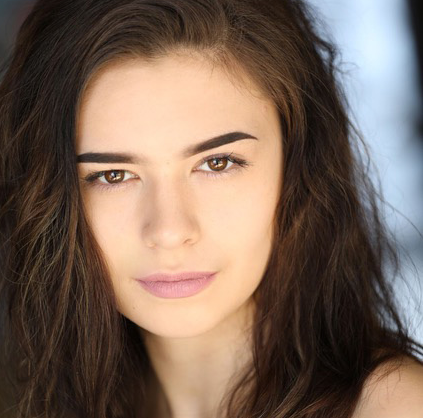 Transgender activist and "Supergirl" actress Nicole Maines is coming to Sacramento State as the headlining speaker for part of the One Book Day event happening on campus Thursday.
Maines and her father, Wayne Maines, will take part in two Q&A sessions, led by Tristan Josephson, assistant professor of women's studies, in the University Ballroom.
The Maines family are the center of the book "Becoming Nicole: The Transformation of an American Family," which details the family's court battle for Nicole to be recognized as a female.
The book, written by Amy Ellis, was chosen by the One Book Program to be the book read across all of Sac State's first-year seminar classes, according to an email sent by Hellen Lee, faculty coordinator of the One Book program.

"This book was chosen in a vote by the students that won by a huge margin, it was clear that this was the book that the students wanted for this years One Book, it was pretty remarkable," Lee said.

Nicole knew she was female since she was 2 years old. Growing up as a transgender child led to the Maines family taking on the school board to battle for the right for Nicole to use the bathroom of her identifying gender, according to The Washington Post article "Becoming Nicole."
She is still battling today as an activist and on-screen for the fourth season of "Supergirl" as the telepathic superhero Dreamer, the first transgender superhero on television.
"I'm excited the students chose this book, it reflects what the trans community has done and how there is more visibility in pop culture happening," Josephson said. "The book is relevant to all of us and how gender affects all of our gender identities. I hope the students see this relationship and the connections to questions of basic rights and privileges."
Questions from Josephson will last 45 minutes, giving a 15-minute window for an open Q&A with Nicole and Wayne.
Sac State student Kelly McTonell said she was excited to actually interact with the people she learned about.
"Having an event like this, where not only do you get to learn about someone and the struggles they face through their journey that makes them who they are, but also having the opportunity to ask questions and hear what others have to say, I think, is a powerful thing," McTonell said.
Lee said for those who may be on the apprehensive side to an event and topic like this should be willing to listen to the story of Wayne Maines.
"This story talks about Wayne's own ambivalence and it's important for people to hear his story who are maybe apprehensive, nervous or antagonistic to the reality of trans lived experiences," Lee said. "People who are antagonistic or fearful may hold tightly to stereotypes of what a trans person is, what they're like, who they are, but this story went into exploring all the successes, the struggles, and the love in a family."
WHEN: 12 p.m. and 7 p.m.
WHERE: University Union Ballroom