Sac State volleyball plays sloppy, falls to UC Davis in four games
Hornets make too many mistakes and fall to (3-5) record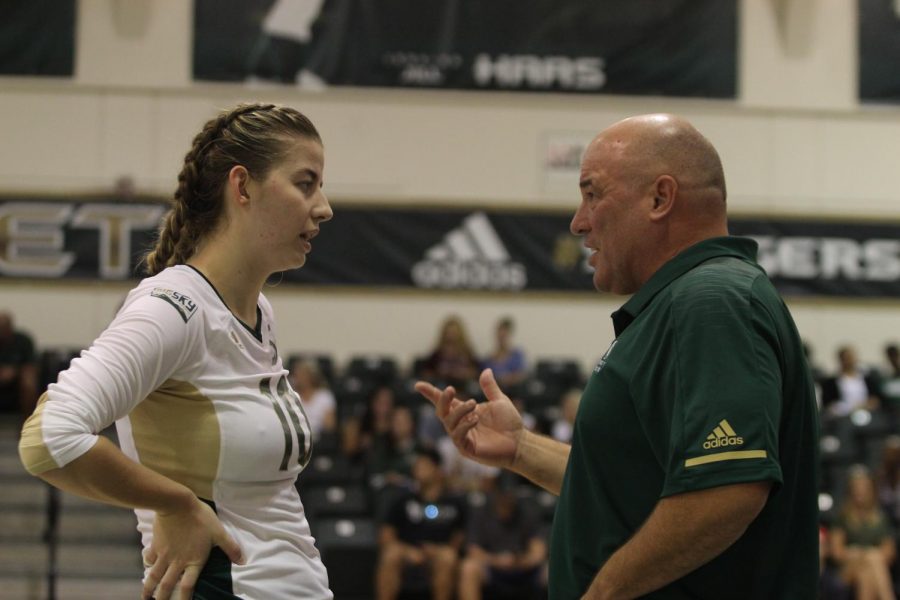 Sacramento State volleyball fell to UC Davis in four sets Tuesday at Colberg Court in the Causeway Classic.
The Hornets (3-5) played three games over the weekend and failed to come out with the same energy that they would have liked to according to senior middle blocker Lana Brown.
"I just think we weren't in it together as a team today," Brown said. "We just didn't have that spark. Maybe we were flustered about who we were playing, but I think all-around we could have played better as a team."
The Hornets went down 15-7 in Game 1 in the race to 25 points before roaring back and tying the game up at 23. The Aggies (5-2) held on and scored the final two points to win the game 25-23.
Sac State led Game 2 at 16-13 but failed to finish strong and fell again 25-23 to go down 2-0 in the best of five match. Senior outside hitter Mikaela Nocetti said that the team didn't have the energy it normally had to take momentum and it led to Davis overrunning them.
"We didn't want to fight back hard," said senior outside hitter Mikaela Nocetti. "When we saw something was going wrong, we didn't want to change it and we didn't try and fix it."
In Game 3, Sac State dominated from start to finish. The team went up 13-4 before taking the set 25-13. Nocetti had eight kills in the third game, including one to win the set.
The Hornets didn't carry their momentum into Game 4 however, and the Aggies scored the first four points before winning the final set by double-digits.
"We didn't pass well at times, we didn't set well at times and we didn't hit well at times," said Sac State head coach Ruben Volta. "Against a good team, you are going to get in trouble doing that."
The Hornets will continue their season in the Sacramento State Invitational on Friday against the University of Nevada. On Saturday, Sac State will play a double-header against UC Riverside and Seattle University.
Video by Kelly Kiernan