ASI makes major change to Safe Rides program
New 'Cash Back' program replaces drivers with reimbursements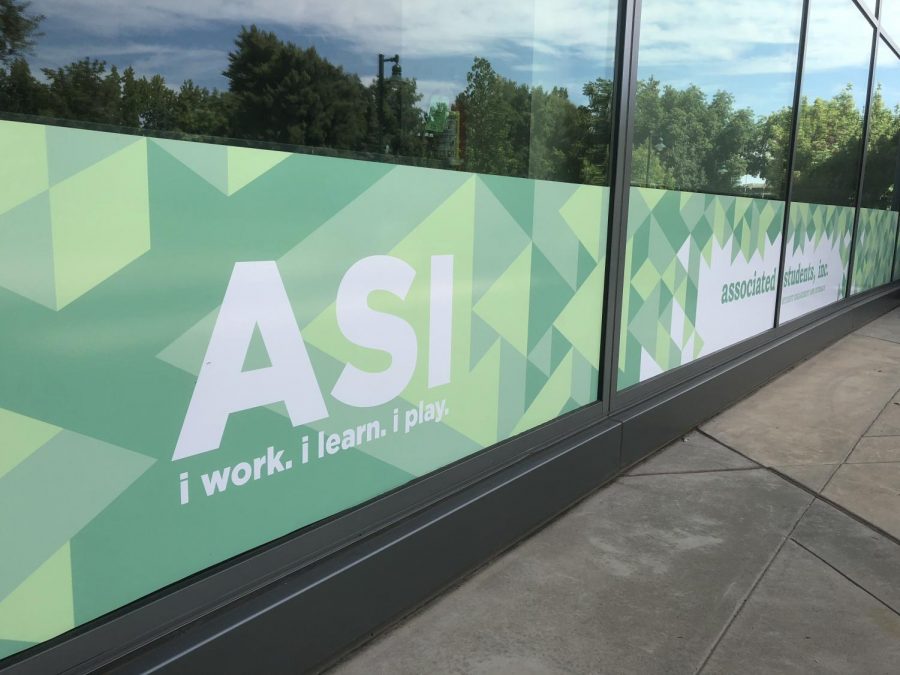 Sacramento State Associated Students, Inc. is making significant changes to the Safe Rides program due to issues with liabilities and effectiveness.
The newly dubbed Safe Rides Cash Back Program is aimed at reducing incidents of drinking and driving among the Sac State community that could result in accidents, arrests or even fatalities.
The new program eliminates the aspect of student drivers and requires riders to pay upfront for their rides.
The Safe Rides Cash Back program makes riders eligible to earn up to $20 in cash back, while funds last, for submitting their rideshare receipts to ASI and filling out a reimbursement form.
Rides must be taken from Wednesday to Saturday between 10 p.m. to 2 a.m. and within a 10-mile radius of campus.
The reimbursements are eligible for popular rideshare apps such as Lyft or Uber, but also work for taxis.
ASI President Noel Mora said that the program had to be changed due to liability issues with the old program, including ASI's inability to perform comprehensive vehicle, insurance and background checks for all drivers.
"We wanted to implement something that is straightforward and flexible for students, so all of us can get a safe ride home, which has always been the purpose of the program," Mora said in an email to The State Hornet. "It is already being used by students, and we have not heard of any concerns. If we do hear of any problems or barriers to students, we will work to address them."
Mora also said that this program is predicted to work much more efficiently and there have been 10 reimbursements submitted to ASI so far this semester.
"The change allows for students to access a safe ride faster and more reliably," he said. "Oftentimes, it's important for students to leave a situation or location quickly, and this allows for that to happen."
Mora said the funding comes — that will last "while funds last," according to the website — from the ASI revenue and students fees, which makes up the overall budget.
For the 2018-2019 school year, there is $45,100 in the ASI budget specifically allotted for Safe Rides.
In the 2017-2018 school year Safe Rides spent $41,945 and $40,036 in 2016-2017.
Reuben Greenwald, ASI director of student engagement and outreach, said that this change came about from discussion and feedback from the students.
"ASI had been thinking for a while about how to bring Safe Rides into the modern age with the use of smartphones and technology," Greenwald said in an email to The State Hornet. "Ultimately, it came down to modernizing the program and making sure we were in compliance with also CSU policies and procedures in regards to transportation."
The old program was a free ride service offered by ASI specifically for Sac State students, staff and faculty, which ran during the same hours as the new program and would travel the same distances off campus.
Greenwald said that the main complaint he heard from students regarding the old program were long wait times, and that so far, students have had a positive reaction to the new change.
"These will no longer be issues with Safe Rides Cash Back and students will be able to get a ride from any ride-sharing program or taxi and submit a reimbursement form to cover all or some of the cost," Greenwald said.
Sela Nua, a senior gerontology major, said that she thinks the idea is good, but it is a work in progress.
"If I had to go through all that hassle, I would have just called an Uber and just leave it at that, like, not have to go through a third-party for a safe ride," Nua said. "If anything you're just adding an extra step for me, just to get a $20 back that I have to pay regardless."
To receive a reimbursement, students must complete the online Safe Rides reimbursement form, submit a receipt containing the trip details and a copy of the credit card used to pay for the ride or rides.
All information must be submitted by December 14 for the fall semester. Deadlines can be found on the ASI website.
Once the information has been received, students will receive an email when their reimbursement is ready to be picked up from the ASI Student Shop, located in Sequoia Hall.
A photo ID is required for pickup and students have until the end of the academic year to claim their reimbursement.
Jennilyn Mutia, another senior majoring in gerontology, said that even though it is convenient, the $20 cap on the reimbursement is too low.
"The other part is that with having a student ride, it's free," Mutia said in reference to the previous rideshare program.
There was a correction made on this story. Reuben Greenwald title is ASI's director of student engagement and outreach, not 'Director.' We regret this unfortunate error.