Round Table Pizza voted 2018 'Best on-campus dining' at Sac State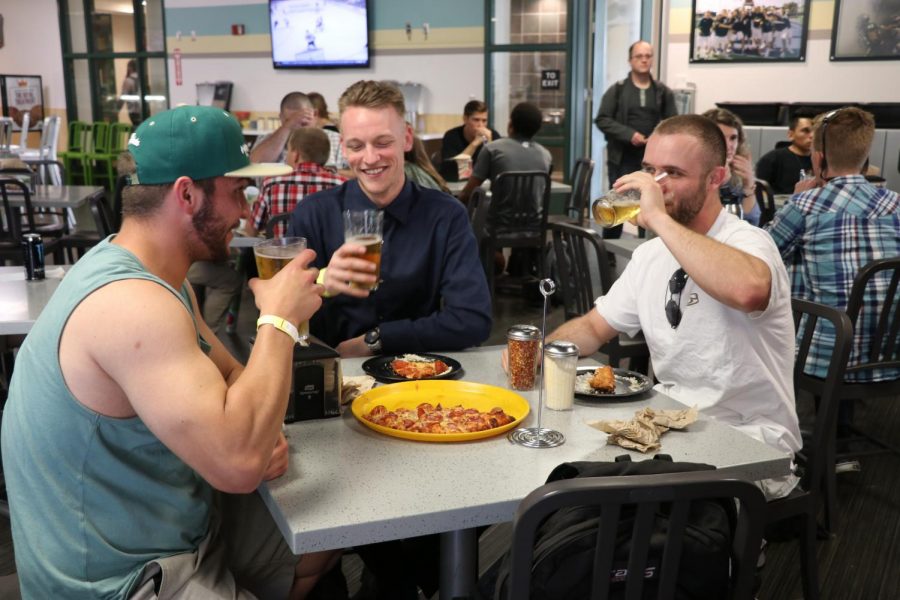 The students of Sacramento State voted Round Table Pizza the 'Best on-campus dining' in the Best of Sac State poll conducted by The State Hornet.
Round Table won best dining on-campus last year in the Best of Sac State poll, and with all that the restaurant has to offer, there is little to question why it is a consistently popular place for students.
Located in the University Union, Round Table provides a unique atmosphere for the Sac State community and visitors alike.
Round Table at Sacramento State includes bar seating and plenty of tables, inside and out, so many can come and enjoy the commodities of the restaurant.
The restaurant offers a variety of food such as wings, sandwiches, salads, and numerous appetizers to choose from.
"Compared to the (Dining Commons) where I usually eat, because I live in the Dorms, I would go here," said Sac State student Alexis O'Donnell. "It tastes better, and the wings are better."
RELATED: 3 major violations required second health inspection at The Servery
Of course a pizza joint cannot exist without the presence of delicious pizza to choose from.
Round Table gives you the ability to create your own pizza with different types of vegetables, meat and sauce to craft the perfect pizza for you to enjoy.
The dining area is set up with several televisions tuned to sports channels and network news, making it a fun place to watch the big game while enjoying your food.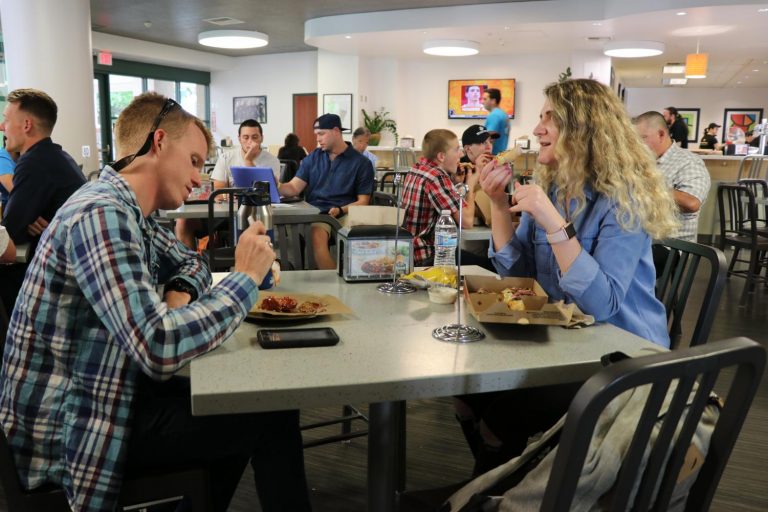 One of the biggest draws to Round Table is the option to buy a cold beer to go with your savory pizza.
There are six beers on tap — Stella Artois, Blue Moon, Breaking Bud, Racer 5 I.P.A., Coors Light and Sierra Nevada Pale Ale. Corona, 805, Fresh Squeezed I.P.A. and Guinness Draught Stout are also available by the bottle.
RELATED: Round Table Pizza selected as 'Best place to get a beer' at Sac State
All of these factors make Round Table a popular place to eat and relax on campus and a tough competitor for other restaurants on campus.
"If you're having a bad day or a rough week, it a perfect place to come with your buddies and just watch the game and enjoy a pizza," said senior Sac State student Rigoberto Gomez.