Former MVP prepares for life after volleyball with Bleacher Report internship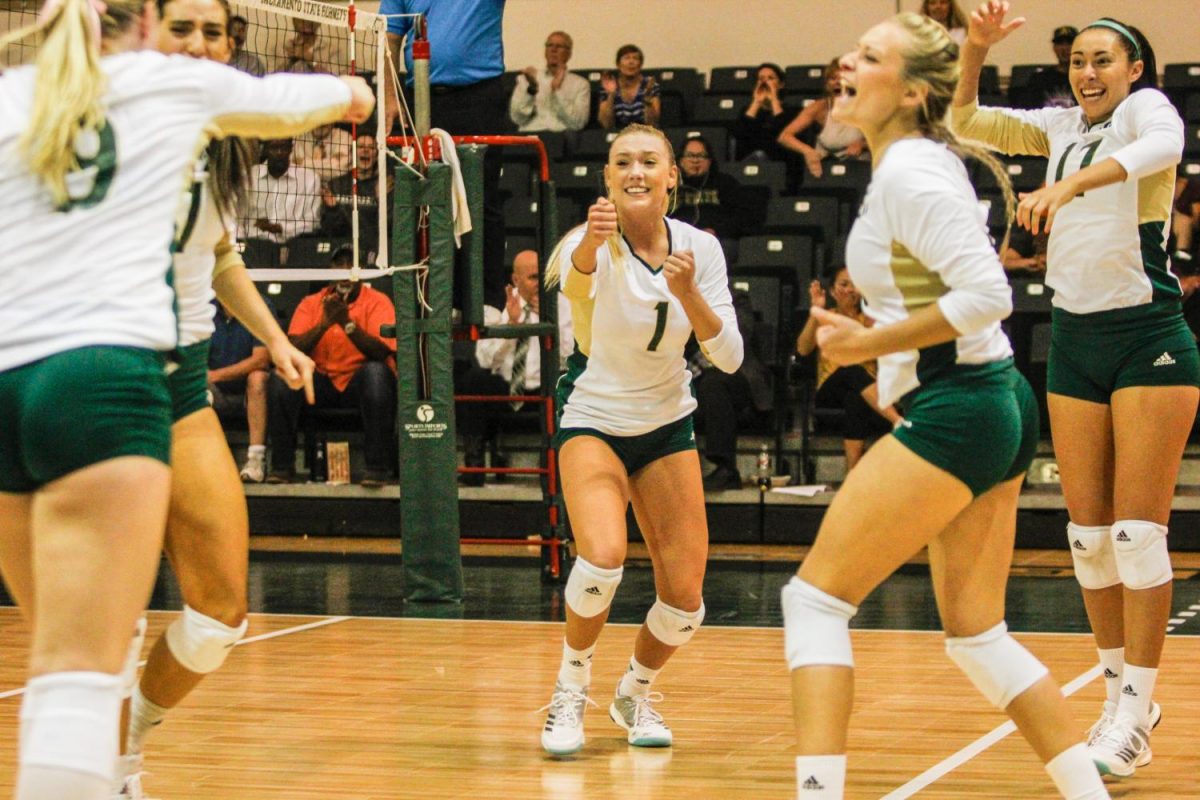 Nearly eight years ago, University of Oklahoma quarterback Sam Bradford walked across the stage at Radio City Music Hall to shake NFL Commissioner Roger Goodell's hand after being chosen as the No. 1 overall pick of the St. Louis Rams in the 2010 NFL Draft.
Kennedy Kurtz — who won Big Sky Conference Most Valuable Player as a senior this past fall for the Sacramento State volleyball team — was just 13 years old and watched Bradford on TV from her home nearly 2,500 miles away in Tucson, Arizona. Experts then began to dissect every intracy of Bradford and every player who followed behind him.
Kurtz began to imagine herself in a role like that and she said she fell in love with the magic that the NFL Draft brings.
Kurtz — who now helps analyze potential draft picks for her internship with the Stick to Football podcast run by Matt Miller of Bleacher Report — said that she wants to eventually work as a sideline reporter and has had this desire ever since she saw them at NFL games while she watched Donovan McNabb sling touchdown passes to Terrell Owens with her dad as kid.
"I'd been following sports my whole life," Kurtz said. "We were in the car one day and my mom said 'what do you want to do?' and I said, 'I want to be a sports reporter.' I was one of those people who knew what they wanted to do in sixth grade and most people changed their major, but I haven't changed what I've wanted to do in eight years."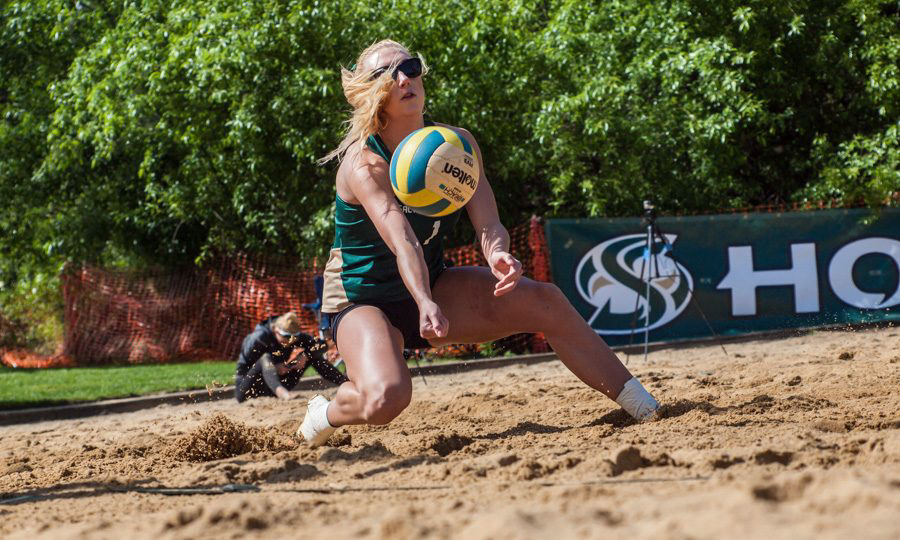 Kurtz comes from an athletic family. Her father played basketball at East Central University in Oklahoma and her mother Noel ran track at the University of Arizona.
Growing up, Kurtz played volleyball and ran track while keeping tabs on what her favorite teams were doing. She watched every football and basketball game she could with a special interest in the University of Oklahoma football program on Saturdays and the Philadelphia Eagles on Sundays.
Kurtz not only watched those games because she loved football, but also because she could used them to learn. She watched intently when Erin Andrews or Sage Steele would report from the field or the studio and said she wants to model what she does after them.
While she was already preparing for a career in media, Kurtz' athletic career was beginning to blossom.
In track, Kurtz won an Arizona state championship in the 4×400 relay in 2012 as a sophomore while also finishing as state runner-up in 2013 and 2014. In volleyball, she helped lead her team to three consecutive trips to the state semifinals and did everything for her team.
In her senior year of high school, she was ranked in the top three on the team in kills (third), service aces (first), digs (second) and assists (third). Until that year, she had never really been a setter except in club, and in her junior year, she finished with 11 assists compared to 116 as a senior.
This quick transition to passing the ball seemed to impress Sac State, which offered her a scholarship as a setter.
"Her junior year she jumped on our radar," said Sac State coach Ruben Volta. "I liked her a lot and I liked her competitiveness. Especially her quickness, she is really fast.
"I had a good idea that she would come in and compete for that spot and she did, she started every match her freshman year for us."
When Kurtz arrived on campus at Sac State, she began looking for internships. She saw one that Miller had posted and immediately applied. The only issue was that it required its applicants be at least 21 years old.
Miller couldn't select her for the Bleacher Report internship until she turned 21, but he routinely checked in to help prepare her for when she was eligible to start.
While Kurtz waited for her opportunity, she did some reporting with the University's athletics department, where she interviewed athletes for video recaps.
She also excelled in volleyball as a passer. After never having more then 11 assists entering her senior year of high school, she had 1,154 in her freshman season, when she was fourth place in the Big Sky Conference.
In her sophomore and junior seasons, she led the conference in assists. Then, in her senior season, she not only led the nation in assists, but she also got to step behind the microphone and be a part of the Stick to Football podcast on Bleacher Report.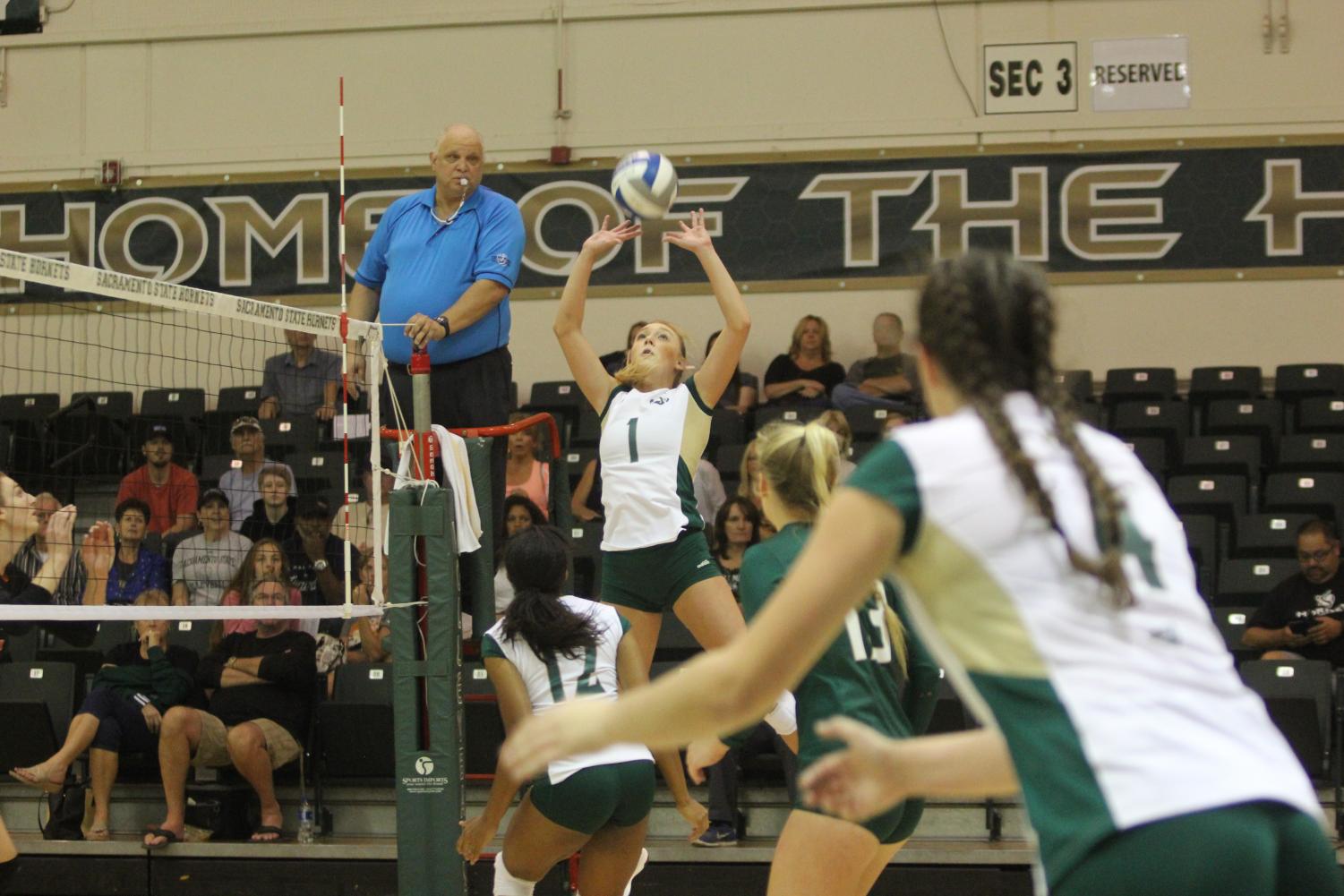 As an intern, her job is to make sure the show runs smoothly, to look through fan questions that get asked on the show and to offer input on topics.
The podcast analyzes college prospects in depth who are getting ready for the NFL Draft, which was in full swing from Thursday to Sunday.
Kurtz took advantage of opportunities when they arose. She went to the Senior Bowl this year to work for the two days of practice prior to the game as prospects worked out and played in front of scouts from every NFL team. While there, the Stick to Football podcast had live shows that she was on.
Prospects appeared as guests and she interviewed top prospects including University of Wyoming quarterback Josh Allen and University of Oklahoma quarterback Baker Mayfield.
As the NFL Draft got closer, Kurtz followed what was going on very closely and tweeted out what she thought would happen at the draft.
"It's a lot of hours each week," Kurtz said. "You just have to stay so up to date with all of the big boards, how prospects are moving up, how prospects are moving down, which prospects are on the radar. It's so much opinion and it's so much intel. For me, I don't necessarily have insider buzz, but my boss does."
Fittingly enough, during her first time covering the draft, Mayfield became the first Oklahoma Sooner to walk the stage as the No. 1 overall pick since Bradford did in the first draft she ever watched.