Baseball team blown out 14-7 against Tigers
After winning seven straight games, the Sacramento State baseball team was blown out 14-7 to the University of the Pacific on Tuesday at John Smith Field.
The Hornets (16-15, 5-1 Western Athletic Conference) — which defeated the Tigers by the score of 9-2 earlier in the season on Feb. 27 — never led during the game as they gave up two runs in the first inning. Senior pitcher Ty Fox was taken out after giving up two runs on four hits early in the first inning.
Sac State coach Reggie Christiansen said he blames himself for starting Fox against the Tigers (13-18, 4-8 West Coast Conference).
"He hasn't started much for us," Christiansen said. "We felt like he was a good matchup, but it didn't work out."
Fox was replaced by senior pitcher Austin Ragsdale, who was one of the bright spots out of the Hornets' bullpen. Ragsdale pitched an inning and two thirds without giving up a hit or a run and struck out two batters.
"(Ragsdale) has been so good for us and gets us out of jams," Christiansen said. "But I am not going to pitch him more than an inning and two thirds with a weekend series coming up."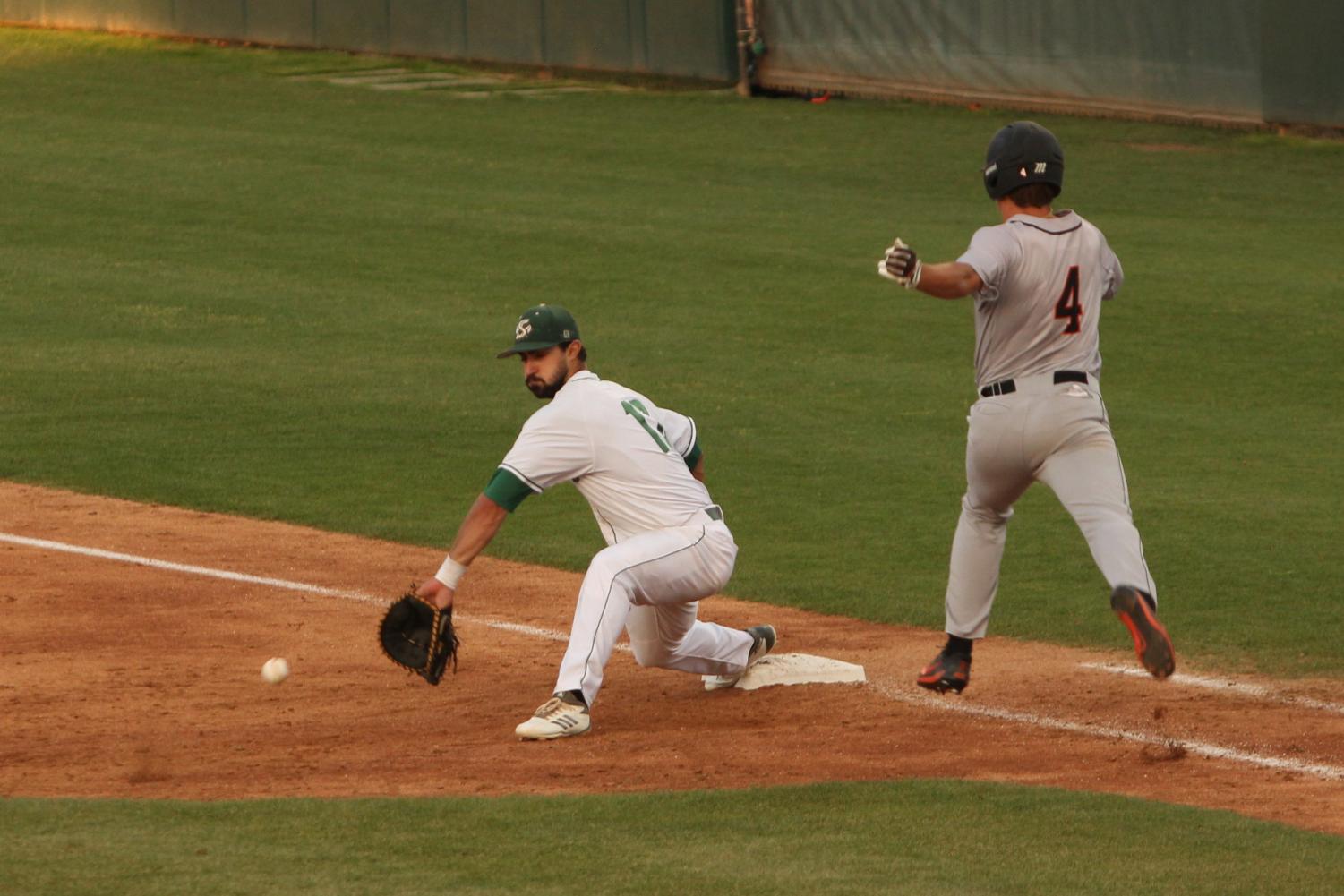 Sophomore pitchers Alex Dentoni and Austin Roberts were then relied on as the game went on. Dentoni, who gave up six runs with two outs left in the fourth inning, went one and two thirds of an innings pitched and gave up seven earned runs on nine hits. Roberts went one and a third of an inning pitched and gave up two runs on two hits.
The Hornets, which used seven total pitchers, had to rely on their offense to keep them in the game. Sophomore outfielder Matt Smith, who went 4-for-5 with four RBIs, did his part to keep Sac State in the game.
"I was just focused on getting good pitches to hit," Smith said. "I was doing what I could to drive the ball."
Smith, who was one triple away from the cycle, had two doubles and a two-run home run in the third inning to tie the game 3-3.
Senior outfielder Ian Dawkins went 2-for-5 with an RBI on his solo-home run in the eighth inning, which was Dawkins' third home run of the season. Freshman infielder Steven Moretto, who went 1-for-5, added an RBI on a ground out in the fifth inning.
Christiansen said losses like these happen once or twice a year at most.
"We got our butts kicked," Christiansen said. "They were just much better than we were tonight. We got to get over it as quick as we can and we have to focus on having a good practice on Thursday.
"It is what it is. We have to tip our cap to (the University of the Pacific). They were better."
The Hornets will play Northern Colorado University to continue WAC play from Friday to Sunday at John Smith Field.