Baseball program turns season around as WAC play is in full swing
The Sacramento State baseball team, which struggled to begin the season, is beginning to show signs of improvement as Western Athletic Conference competition has approached.
The Hornets (16-14, 5-1 WAC) — which are the defending WAC Champions from last season — were 5-10 following a four-game series against Santa Clara University where they lost all but one contest on March 10.
Since then, Sac State has won 11 of its last 15 games including conference series wins over New Mexico State and Chicago State.
Sac State coach Reggie Christiansen said he thinks the team is heading in the right direction.
"The series at New Mexico State was a good one," Christiansen said. "It's a hard place to win, and they're a really good team. I felt like we pitched well, and we didn't make any errors."
The Hornets — which currently have a team batting average of .248 as of press time — have seen a recent spike in their offensive production including 10 runs scored against Saint Mary's College on April 2.
"Early on in the season, we played a (difficult) schedule," Christiansen said. "When you play the competition we have played in non-conference play, you're not going to have as good of numbers because we do play such a (difficult) schedule. But over the last couple of weeks, we have made a lot of progress."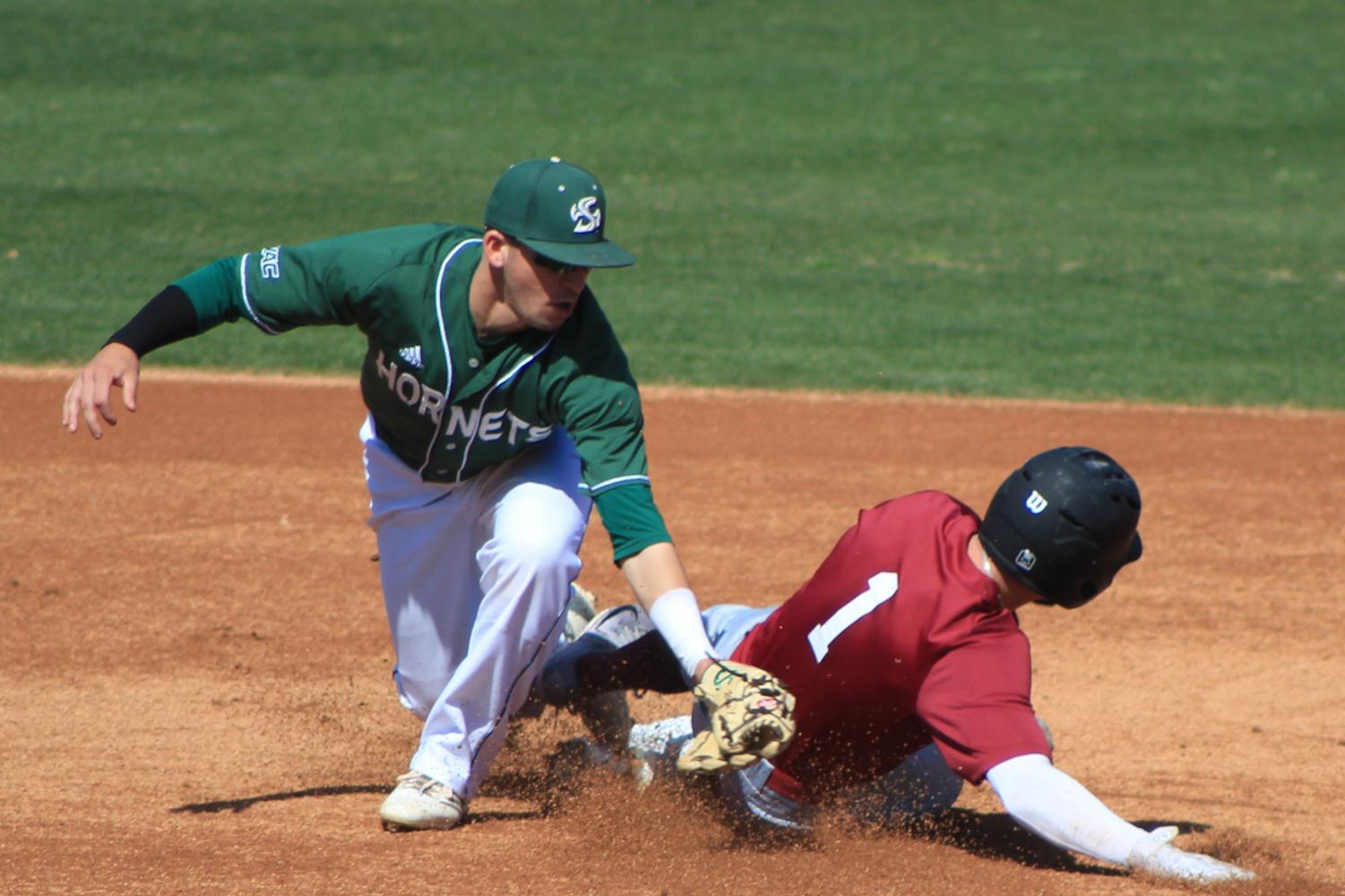 Stunting this offensive progress were injury issues with senior outfielder Ian Dawkins, who was selected to the all-WAC preseason team on Feb. 7, at the beginning of the season.
Dawkins was batting .158 entering the series against Santa Clara University in early March. However, he has pushed his batting average up to .310 as of press time.
"You always got to trust yourself and have confidence going into every at-bat," Dawkins said. "It was definitely rough to start out, but I stuck with it and things are looking brighter now.
"I feel like it was more of a mindset for me. I know for a fact, physically, I can do what I can do, but I feel like my mindset going into games has changed a lot."
One consistent force in the Sac State lineup has been junior outfielder James Outman, who is batting .278, as he has led the team with six home runs this season.
Outman — who was also selected to the all-WAC preseason team along with Dawkins and senior outfielder Vinny Esposito — has boosted his batting average up from .253 last season, which Outman said is due to getting more at-bats.
"(I've gotten) more experience and (I'm) getting more familiar with my swing," Outman said. "I made some adjustments here and there with my swing, but the main thing is just the experience I have gotten over the course of the past year."
Outman, who also leads the team in stolen bases with 12, said the team definitely underachieved to begin the year.
"A lot of (the struggles) had to do with guys getting the jitters out of the way and getting used to playing," Outman said. "We have a lot of freshmen in the lineup, and I think once they were able to settle in, we were able to catch a groove."
The Hornets — which currently have three freshmen in the starting lineup — have seen an emergence from freshman infielder Steven Moretto, who is currently is batting .284 with five home runs and a team-leading 27 RBIs.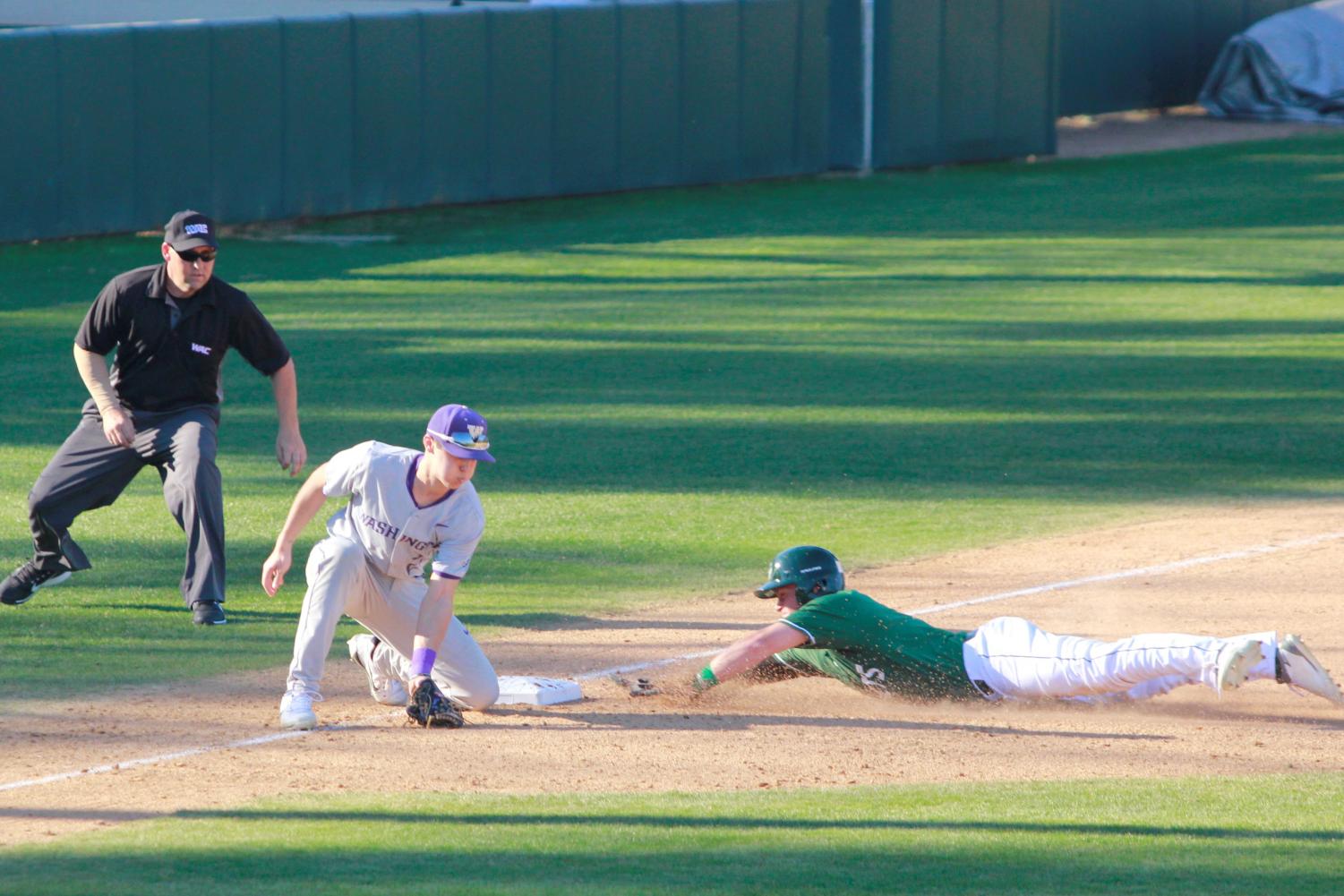 Another young contributor remains sophomore pitcher Parker Brahms. Brahms, who earned WAC Freshman of the Year last season, said he knew this year would be more challenging for him as opposing teams have had a full season to scout him.
Brahms, who currently has a 3-2 record with 54 strikeouts and a 1.84 ERA in 49 innings pitched, isn't the only one pitching in though. The entire Sac State pitching staff, which currently has a combined ERA of 3.94 with 216 strikeouts in 263 innings, has been the strength of the team, Christiansen said.
"(Pitching coach Jake) Angier has done a really good job with the pitching staff," Christiansen said. "(But it would certainly) be nice to have one more guy (in the rotation that) we could count on right now."
The Hornets will continue WAC play against Northern Colorado University from Friday through Sunday at John Smith Field.