4 senior gymnasts prepare for NCAA Regional
Four Sacramento State senior gymnasts will perform for what is likely to be the final performances of their careers at the NCAA Regional on Saturday at the Huntsman Center in Salt Lake City.
Annie Juarez and Caitlin Soliwoda will be all-arounders, while Courtney Soliwoda is an event specialist on the balance beam and Jennifer Brenner will be an alternate on floor.
They will be joined by two other all-arounders from UC Davis and six complete teams: No. 4 University of Utah, No. 9 Cal, No. 16 Auburn, No. 21 BYU, Stanford and Southern Utah.
The top two teams and the top two individual all-arounders from teams that do not advance will head to nationals.
It is possible for Juarez or Caitlin Soliwoda to make one of the two individual spots. However, it is a longshot.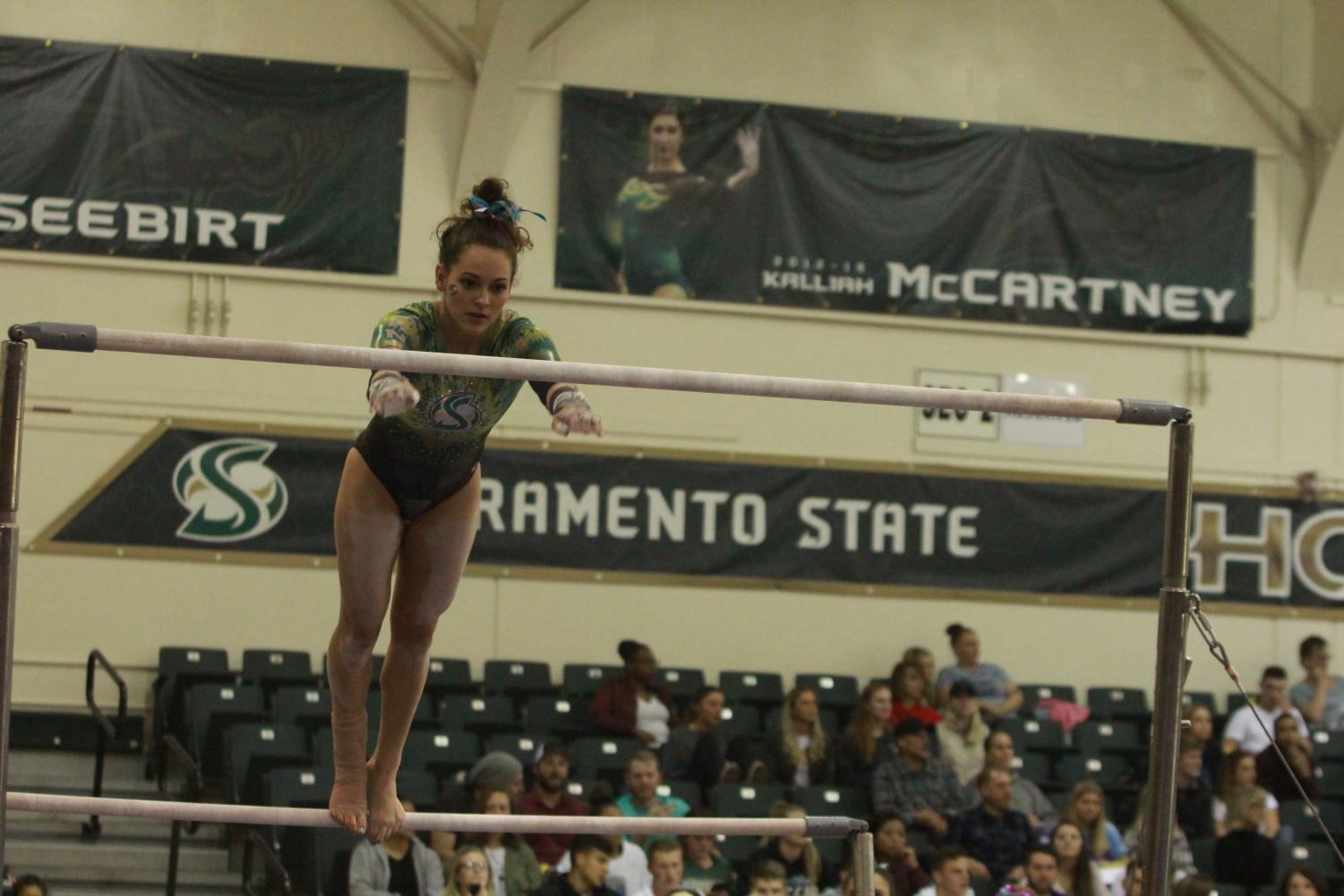 "Logistically speaking, probably not," Caitlin Soliwoda said. "It is still a dream of mine. All season I've wanted to make it to nationals, but I've also prepared myself for the fact that I am competing against such high and talented competitors. If I don't make it, I'll be fine. It would have to have the best meet of my entire life."
Sac State coach Randy Solorio said he has seen top teams and top individuals falter on this stage.
"You never know," Solorio said. "(Juarez and Caitlin Soliwoda) both have the ability and the opportunity. They are both good enough.
"Anything is possible, when you see the team's fall, the University of Utah, I've seen them fall on beam in the championship and not make the next round and they were probably the best team in the meet. We have a crazy sport."
Three things absolutely have to happen in order for Juarez or Caitlin Soliwoda to qualify:
The University of Utah has to qualify as a team. This shouldn't be an issue because they have moved into the next round 36 consecutive times. If the bottom of its rotation makes enough mistakes and they don't move on as a team, then they're nearly certain to take both all-around spots that are available. They have two gymnasts ranked nationally in the top 10 including MyKayla Skinner who is ranked second in the nation

Auburn cannot be one of the two teams to qualify. The Tigers are the third best team in the field and they don't have any all-arounders. If they advance, then it will pretty much be impossible for either Sac State gymnast to move on. Ideally, the second team to advance would be Cal. The Bears have former Olympian Toni-Ann Williams who is currently ranked No. 11 in the nation. Cal also has freshman Kyana George, who is ranked No. 32 as an all-arounder in the country and will be looking to take one of the spots if the Golden Bears do not qualify as a team.

Juarez and Caitlin Soliwoda must have career days. Last season, each gymnast who qualified for nationals in the Seattle Regional averaged a 9.825 on each event. Caitlin Soliwoda recorded a career-high 39.350 last season in the meet prior to the Seattle Regional, but didn't hit that mark in the postseason.
From there, it will still be difficult. Stanford senior Elizabeth Price is nearly a lock to advance to nationals. The 2015 national champion on vault is currently ranked third in the nation in all-around and scored a 39.825 against UCLA on March 11.
As a team, Stanford is unlikely to move forward and are not in the top-25 nationally.
The second spot is up for grabs and it could be Juarez.
Juarez is in the right direction in terms of raising her score. She has a career high of 39.275 and has scored at least 39.200 in three meets this season. For regionals, she is rolling the dice and going with an old vault she used to do.
"I used to add a half-twist to my vault, but I stopped doing it because of all my injuries," Juarez said.
Courtney Soliwoda is competing as an individual on the balance beam for a second straight season and will also be an alternate on the uneven bars.
Last season, she scored a 9.800 in her lone beam routine at the Seattle Regional to finish in 16th place. Unfortunately for event specialists, only the winner of the event moves on.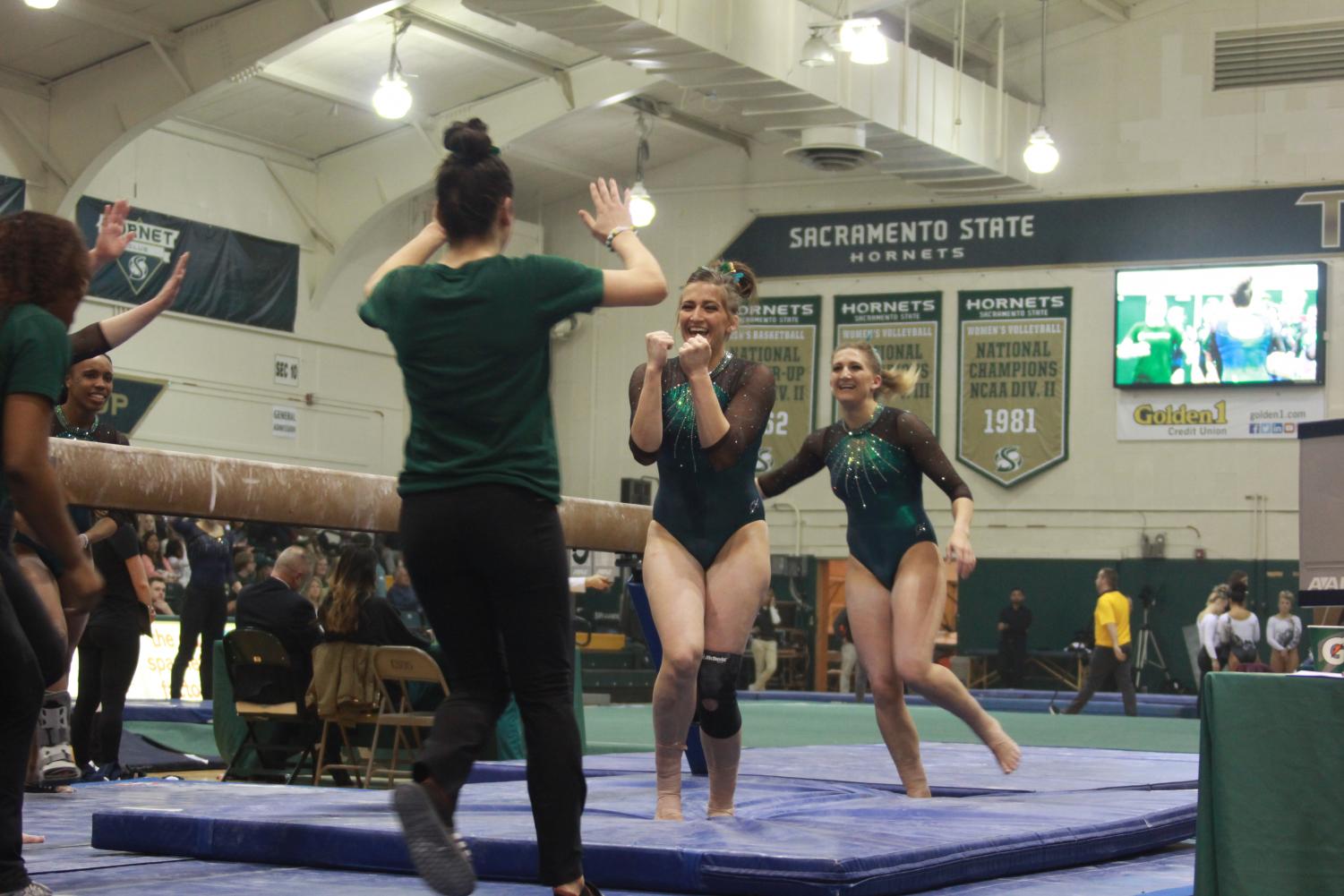 While nobody is in the top-10 nationally in this regional on beam, Courtney Soliwoda has the 18th best beam routine in this meet with an average of 9.835.
She entered the season with a torn achilles and wasn't sure what her status would be for the season.
"We weren't sure at the beginning of the season what it was going to be like just after the injury I faced," Courtney Soliwoda said. "But I knew my achilles was feeling better after coming in for the first meet. I had the expectation to make it just because I know what I am capable of, and I know the bar that I want to reach."
Courtney Soliwoda said that reaching the regionals after the injury is like icing on the cake for her senior season.
Brenner has the same thoughts. She had no idea she was going to regionals until her coach texted her after the selection show on March 26.
"I thought the conference was going to be my last huurah," Brenner said. "I didn't really look at the scores and the ratings this year, to be known as the alternate definitely surprised me."
She earned her spot as an alternate due to her performance in the last six weeks of the season. Time and time again she came up with scores of at least 9.800 in five of her last six meets.
"She has really flown under the radar the last couple years because she has competed on every single meet basically," Juarez said. "She has been one of our most consistent competitors, and people don't really know how dependable she really is. I'm really glad that now she is getting the recognition that she deserved."