Competition, expectations high as gymnastics team prepares for Flip Fest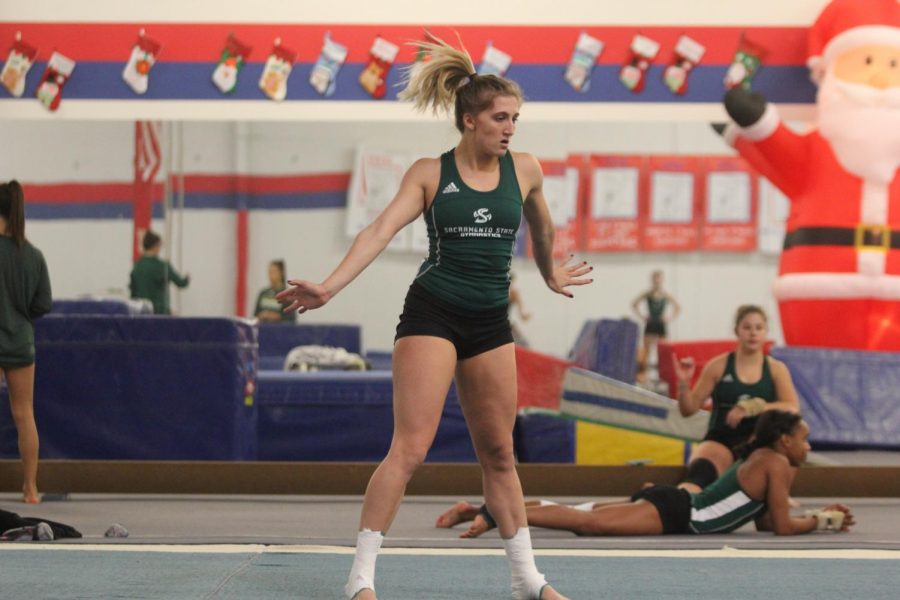 For a college gymnast, it doesn't get much better then a trip to the NCAA Regionals.
That is what Sacramento State seniors Lauren Rice and sisters Caitlin and Courtney Soliwoda — who will open up the gymnastics season by hosting Flip Fest Friday at 7 p.m. — did as juniors a year ago. Except according to them, it could be better; they want to be joined at regionals by their entire team.
Last season, the trio qualified for regionals as individuals, but the rest of the team, which finished 46th in the nation, was left watching back home in Sacramento. Rice and Caitlin performed as all-arounders in all four events, while Courtney was a specialist on the balance beam.
The top 36 teams in the country qualify for regionals, and this season, all three gymnasts, along with coach Randy Solorio, said they have the talent to go as a unit. If so, the Hornets will go with seven new freshmen and returners from 18 of last year's 24 routines.
Sac State had injuries last season and lacked depth at each routine. This forced Caitlin to be an all-arounder in all but one match, and it meant Rice had to come in the lineup with six meets to go in order for her to qualify for regionals as an individual.
Sac State won't have that issue in three of its four events this year, Caitlin said. The team has at least 10 people capable of being one of the six members for the bars and floor events, while beam has about eight people.  
"We are super deep on bars," Caitlin said. "It is super exciting but scary for me as an all-arounder because I can easily be taken out (of the lineup) because they are so good."
However, vault could become a position of weakness for the Hornets. Julia Konner, who qualified for three NCAA Regionals at the position, has graduated, and Courtney, who said vault is her best event, just tore her achilles and said she isn't sure when she will be back.
"It's tough, but it's also important that I stay positive about it," Courtney said. "I am looking forward to a series of (platelet-rich plasma) injections, and we are hopeful that they will work in time for me to not miss the season."
Courtney's score of 9.900 on the balance beam on Feb. 24 was tied for the highest beam score for the team last season. She was also named to the Mountain Pacific Sports Federation first team, while qualifying for the NCAA Regionals, where she scored a 9.800 and finished in 16th place.
"She (does) four really high-scoring routines for us," Rice said. "We don't have a lot of vaulters, (and) her vault is very important to our team. Our team definitely won't do as well without her."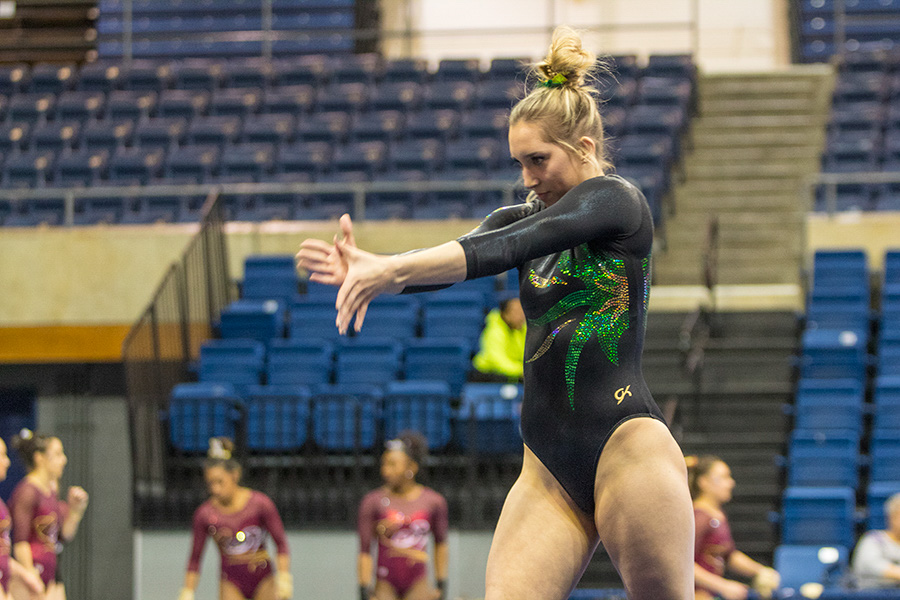 Competition for the Hornets' 24 events, which span across four routines, will be on full display at Flip Fest, as the entire team will be challenging one another in front of a crowd. For the freshmen, it will be the first time in their collegiate careers that they will perform at the Nest.
"I am looking forward to seeing how our freshmen will compete," sophomore Tara Catour said. "Last year, at Flip Fest, I was so nervous.  It was a huge deal for me."
As a freshman, Catour had a high score of 9.800 or above in three events, and this year, she will make an attempt to break into the lineup as an all-arounder. She began the fall semester with an illness that sidelined her, but she has begun practicing again and said her goal is to be ready to compete in every event by the NorCal Meet, which is on Jan. 8.
A freshman with potential to break out this season and be an immediate all-arounder is Jordyn Brent, Solorio said.
"Jordyn is mentally strong, especially as a freshman," Caitlin said. "A lot of times, freshmen will come in and (have to adjust, but) she has been super-confident."
Brent will join Rice and Caitlin as all-arounders with Catour and Courtney potentially joining them as well. But whether they're all-arounders or in one routine, the goal remains the same.
"I want to go to (the NCAA) regionals as a team," Rice said. "If I have to sit out in meets because my teammate is better then me, then I want that. I don't want to be competing every meet because we have nobody else. I want whoever is best up to be competing."