Sac State rowing gears up for first race of season
The Sacramento State rowing team has been training all fall and winter, and the hard work will finally be met with opposition in the first tournament of the season on Saturday.
Last year, the Hornets took home first place in three races to begin spring in the annual Sacramento State Invitational. However, Sac State — which secured gold and bronze in the Western Intercollegiate Rowing Association Championships in its last home tournament of 2017— enters this season younger and less experienced.
Senior co-captain Elena Galvez said most incoming players don't know what to expect in terms of the time and work it takes to be competitive in college.
"They come onto the team not knowing what to expect then they get hit with double days, waking up early, starting weightlifting and 10k Mondays," Galvez said. "It's a lot to keep up with and it could be challenging at first."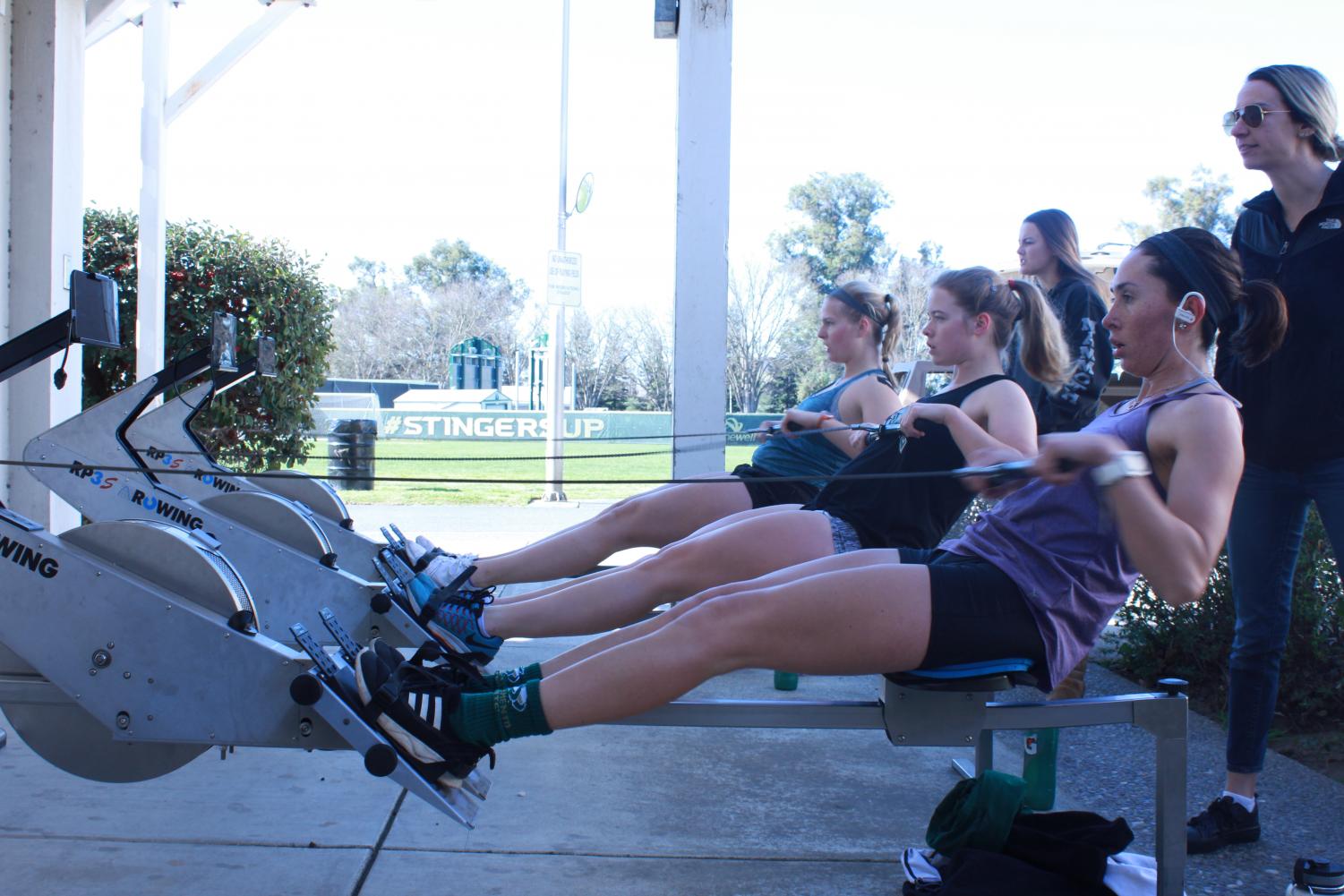 However, junior co-captain Bailey Greenslit also knows there's a delicate balance that comes with being a leader of a team that she said is about half newcomers, half returners.
"A lot about being a captain is not always about being intense all the time and hounding people to be faster all the time," Greenslit said. "It's listening to people when they are having a down day or keeping morale up."
But no matter the degree of difficulty in the learning curve, Sac State coach Mike Connors said the new rowers are going to be major contributors on the team.
RELATED: Sac State rowing team uses fall to work towards spring gold
"I like having a newer group because it means we have a lot of possibilities," Connors said. "If someone gets complacent they should get beat out, keep it competitive."
All of these elements will come together in competition when the Hornets face off against Portland, Humboldt State, UC San Diego, Saint Mary's College, Orange Coast College and Mills College at Lake Natoma.

"All the six days a week training and double days that we do go into those seven minutes or less of that race," Galvez said. "Everything we work for, everything up until that day — it's that one shot deal that I'm most excited for."