PREVIEW: Sac State gymnastics looks to prove worth in NorCal Classic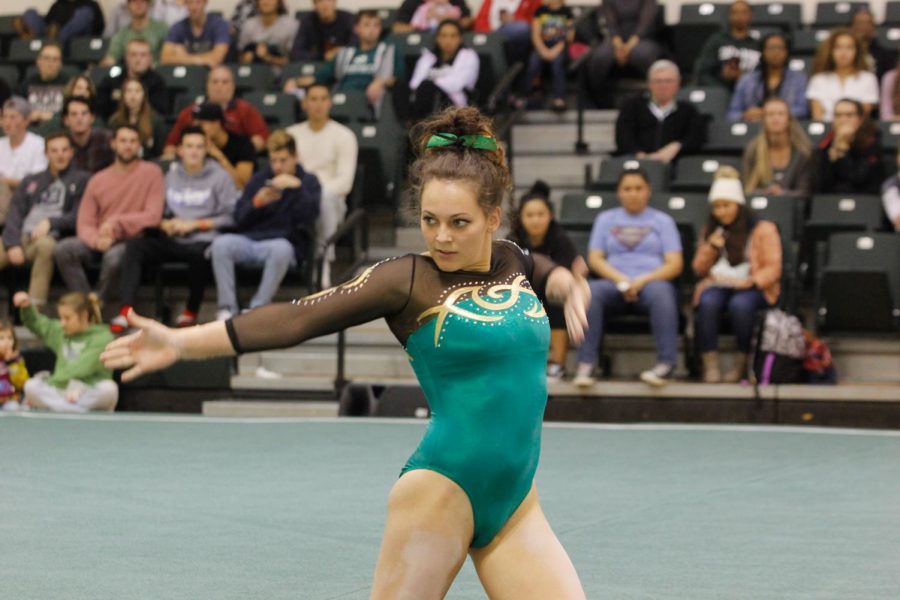 The Sacramento State gymnastics team kicks off its season as underdogs in the NorCal Classic on Monday at 6 p.m. at Stanford.
Cal, San Jose State and UC Davis will join the Hornets and Cardinals in competition. When the national preseason top-36 rankings were released in December, Sac State did not receive any votes.
This was puzzling to say the least. The Hornets finished 46th nationally a season ago and return 75 percent of their lineup including seniors Caitlin Soliwoda, Lauren Rice and Courtney Soliwoda, all of whom qualified for NCAA Regionals as individuals.
Sac State will have a chance to prove it belongs on Monday in front of a national audience. It is the only team in the meet that wasn't recognized in the preseason poll.
UC Davis and San Jose State each received votes, while Stanford is ranked No. 18 and Cal is No. 11.
"Competing in the NorCal Classic is probably one of my favorite meets of the year," Caitlin Soliwoda said. "It is so exciting to see all the amazing talented gymnasts. I remember being so excited to compete because everyone is watching."
Caitlin Soliwoda will be competing in all four events as an all-arounder with Rice, while senior Annie Juarez is expected to join them according to Soliwoda.
Soliwoda also anticipates freshmen Jordyn Brent and Kendra Braida making their collegiate debuts with Brent competing on three events and Braida on the balance beam.
Sophomore Tara Catour and Courtney Soliwoda were questionable for the season opener, but are expected to perform.
Catour battled the flu nearly the entire fall semester and is now healthy enough to return and build off a freshman season in which she recorded a score of at least 9.800 on vault, beam and floor.
Courtney Soliwoda had a tear in her Achilles, reported Dec. 1, while preparing to compete as an all-arounder. At Flip Fest on Dec. 8, coach Randy Solorio said he didn't expect her to be ready for the season opener. After rehabbing, she will compete on beam, an event she qualified for the NCAA Regional in as a junior.
The Hornets will be going against stiff competition. Stanford has two of the nation's top freshmen in Rachel Flam and Kyla Bryant, and they are led by senior Elizabeth Price who won the 2015 NCAA title on vault. Price was also an alternate on the 2012 U.S. Olympic gymnastic team.
"I remember watching Elizabeth on television when she was trying to go to the Olympics, and obviously I was amazed," Caitlin Soliwoda said. "You can't not be amazed by her. She is so powerful and graceful at the same time."
Sac State will compete again on Friday as it hosts No. 15 Washington at 7 p.m. Friday at the Nest.