Students reflect on connection between esports, college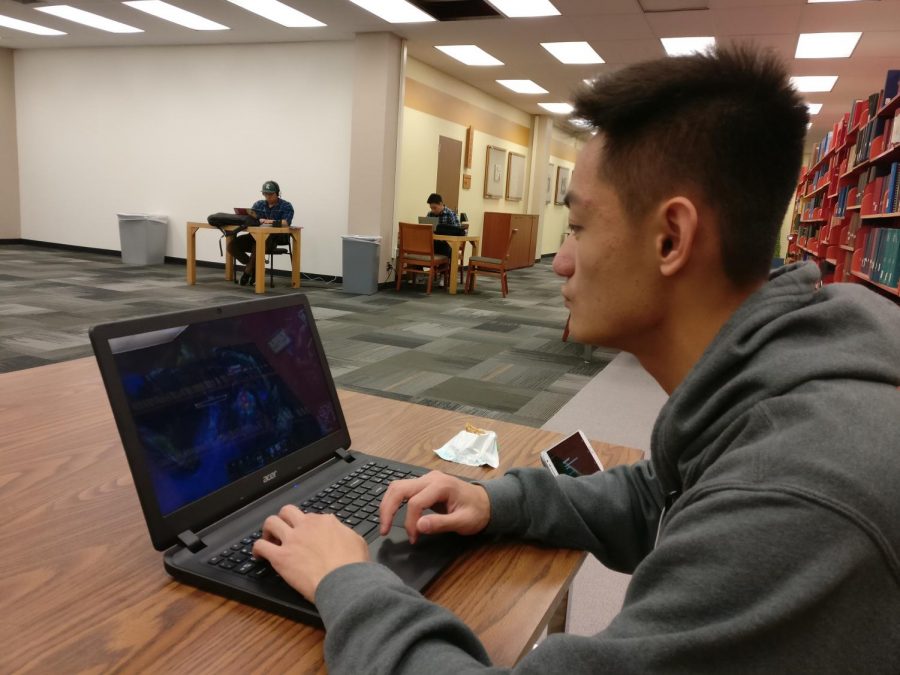 Video games have moved beyond the living room and into the mainstream with the rise of competitive tournaments and fans within esports.
I would know, esports are why I took an interest in journalism.
As a long-time gamer, I wanted to get into the professional side of esports as soon as I learned about them. After realizing that becoming a professional gamer required a lot more dedication than I was able to put in, I decided to combine my love for writing with esports and become an esports journalist.
So how does one describe esports to a person that isn't aware of its existence?
Sacramento State undeclared freshman and "League of Legends" player Jesus Contreras offers a simple definition:
"Esports are competitive (multiplayer video games) where athletes can compete in various leagues, tournaments and international championships for millions of dollars," Contreras said.
Universities like UC Irvine and organizations like the American Video Game League (AVGL) have begun hosting tournaments and founding esports programs for college students. As a writer for AVGL, I know they're involved with over 2,000 colleges across the U.S., according to its team listing page.
Freshman finance major Anthony Thao, an avid player of both "League of Legends" and "Vainglory," said he thinks an esports organization should be introduced to Sac State because of the social aspects that come with it.
"Just like physical sports, esports require an individual to practice with a team to perfect their performance," Thao said. "In this timespan, players learn to communicate properly with one another, they learn to time moments just right and they can get involved with fans and potentially become someone's inspiration."
Thao's initial introduction to video games was met with disapproval from his parents, who were against the idea of him picking up a game controller.
"My parents criticized me and swore I would not become successful if I continue playing video games," Thao said. "All my friends in school played video games, which motivated me to join them online."
Freshman photography major Yin Ly Xiong — who also plays "League of Legends" and other games, including "Mario Kart," "Super Smash Bros." and "Dokapon Kingdom" — had a different experience with video games growing up.
"Video games were first introduced to me on the Nintendo GameCube," Xiong said. "I remember when my family only had two controllers, and the kids would take turns playing the game."
At times, esports has faced criticism from the traditional sports community over fans' desire to have them be considered among "real" sports. While some would argue that the teamwork and strategy required to succeed in esports make them worthy of the same respect that mainstream sports enjoy, others argue their lack of physicality disqualifies them as such, but Thao disagrees.
"I believe that in order to become good at something, one must invest time into it," Thao said. "Just like actual sports, I feel esports should have a time frame of practice and a tryout standard to meet. Once all that is complete, one must be rigorous and take practice seriously or else be kicked off the team, as in actual sports.
"Like actual sports, these teams must learn to cooperate in order to successfully play against other teams."
So, what does a successful esports competitor look like?  According to Thao, it's all about communication.
"A good esports competitor must learn communication and timing," Thao said. "When playing with a team, the team must communicate properly, (and) each individual must learn to implement certain combos at the right time."
Both Thao and Xiong agree that the time is right for Sac State to implement an esports program on campus.
"I spend a lot of my time in the library, and I pass by a large number of students playing video games on their free time," Thao said. "With so many students playing games, I feel Sac State should add a program."