Cycling club gives students 'important balance' on and off bikes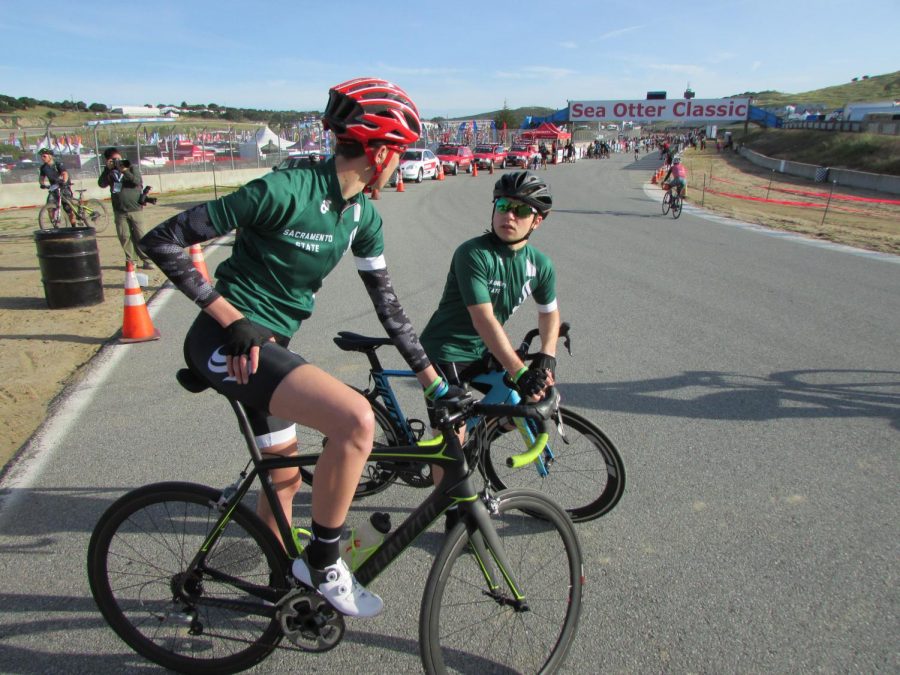 The umbrella of sports clubs at Sacramento State encompasses a wide variety of athletics, including a cycling team.
For almost a decade, the cycling club — which competes on rugged mountain terrain during the fall and on pavement during the spring — has served as a platform for students of all levels to ride, travel and compete on a national level.
One such student is senior psychology major and Sac State Cycling Club President Makenzie DeLaughder, an avid cyclist.
"I was a soccer player for most of my life, but around 2013, when I began at Sacramento City College, I started to get into cycling," DeLaughder said. "I was able to join the team when I transferred here, and I'm still cycling today."
Unlike the majority of sports teams at Sac State, the cycling club — which practices every day of the week — doesn't hold official tryouts and welcomes newcomers onto the team right away, DeLaughder said.
Practice for mountain biking season requires more time, as the club is required to commute farther from campus in search of a higher elevation, DeLaughder said. However, when the team stays in Sacramento and trains nearby, they prefer the Jedediah Smith Memorial Trail, which is also known as the American River Bike Trail.
These sessions are used to prepare for bi-monthly competitions in the Western Collegiate Cycling Conference — which consists of Humboldt State, UC Berkeley, UCLA, UC Davis, UC Santa Barbara and Stanford — at the hosting team's university.
The cycling club currently comprises 12 members, including junior mechanical engineering major and first-year member Jordan Summers.
"Although I haven't participated in a competition with the (Sac State club) team yet, I'm definitely looking forward to it," Summers said.
Both Summers and DeLaughder said they refer to themselves as "roadies" who prefer pavement riding  — which begins in February — as opposed to off-road mountain biking. But whether they're riding on the road or terrain, the pair said they're just happy to have the sport at Sac State.
"It's important to have this team because it brings camaraderie, friendships and promotes health by being an important balance of self-care and being a student," DeLaughder said.