Munch Madness — Round 2: You decide the ultimate campus eatery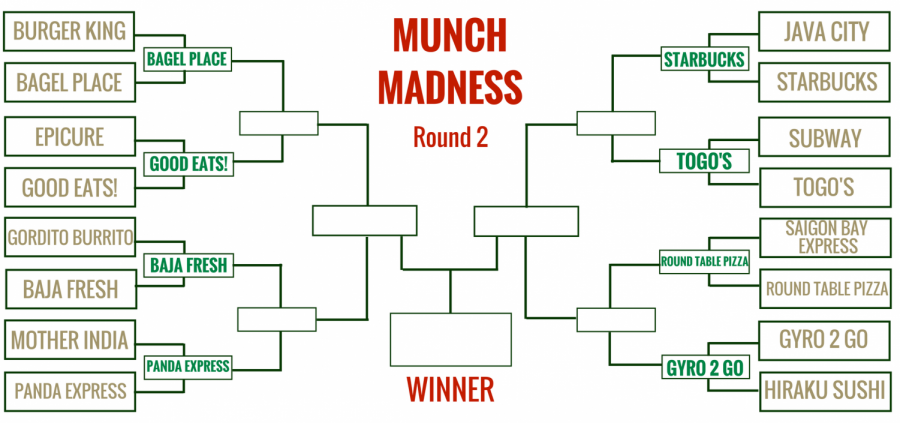 (Go to StateHornet.com/TheFoodIssue for more food-related stories)
Round No. 2: Vote for your favorite restaurants on campus in this bracket-styled tournament below. This round ends Friday, Nov. 10 at 9 a.m. Check back then for Round No. 3 and see whether your favorite eateries made it to the semi-finals.
Also, click here for our Managing Editor Kameron Schmid's explanation on why he thinks the winners of Round 1 moved on.
Round 1 ended Thursday, Nov. 9 at 9 a.m. See which restaurant did not make the cut.
Photos by Will Moon