San Diego defeats Sac State men's soccer 2-0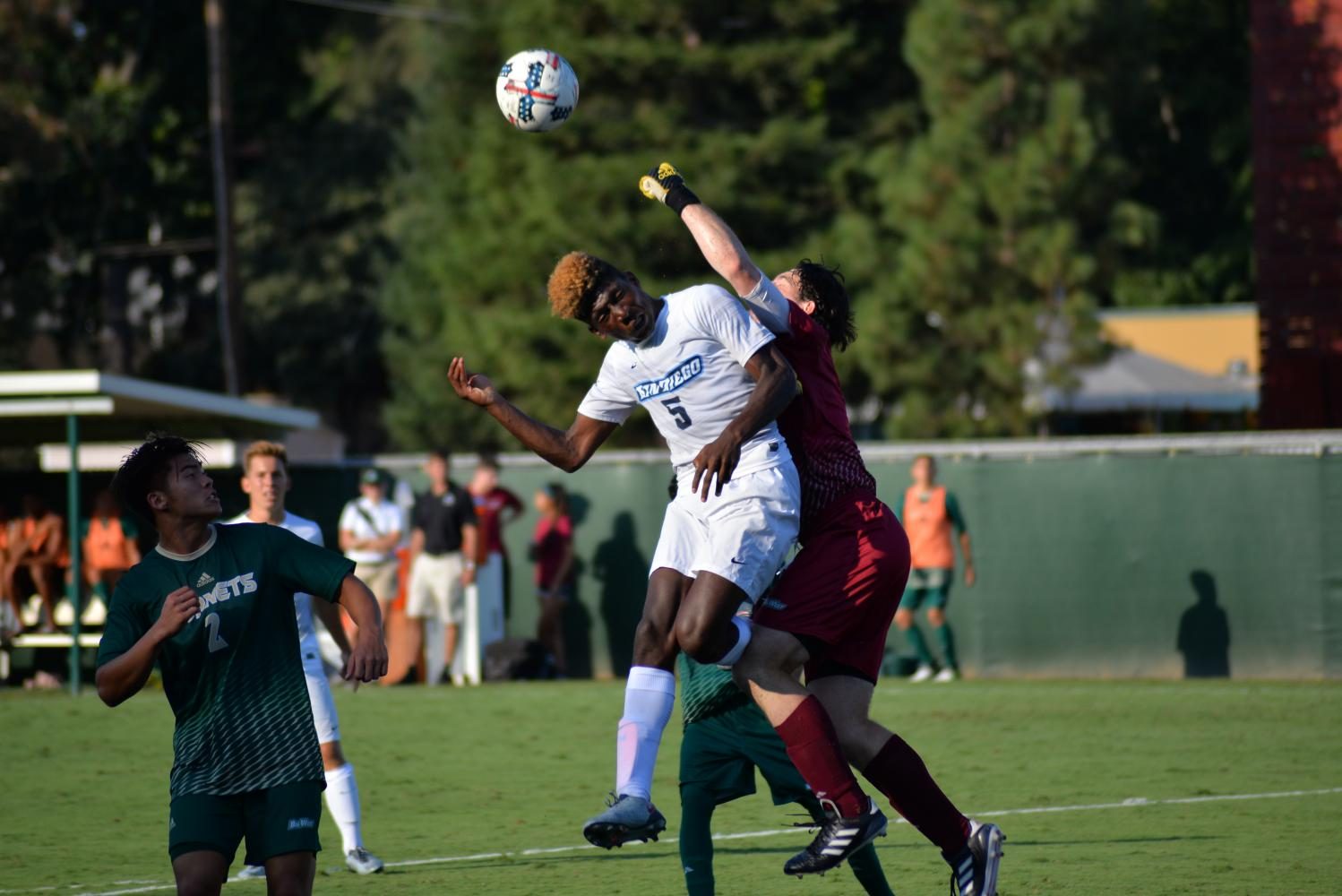 Following a double overtime loss to Cal for the women's soccer team, the Sacramento State men's program fell to the University of San Diego 2-0.
Both teams played aggressive throughout the match, but Sac State failed to keep up with USD.
"When you have two pretty good teams, neither team is going to dominate for the entire match," said Michael Linenberger, the Hornets head coach. "Both teams are going to have moments where they get on top of the game. (San Diego) got on top of the game in the last 20 minutes of the first half (and) we need to defend better, be more compact and not have opened ourselves up for breakthroughs, which was their first goal."
USD had a few players get yellow cards for constant foul language during both halves which allowed the Hornets seven corner kicks and opportunities to score. However, USD capitalized instead with goals from Miguel Berry and Freddy Polzer in the 32nd and 38th minute, respectively.
"It's always tough to get scored on, but you just have to think about the next play and that is what our focus is as a defense and as a goalkeeper," said James Del Curto, the Hornets senior goalkeeper. "If we continue to play well defensively, we'll be in any game this year. So always look forward to make a play, its what we look for."
Despite losing multiple seniors and featuring 10 freshmen on its roster, Sac State fared better against USD compared to last year's 3-0 loss on Sept. 11.
"The physicality (of) Division I soccer, (it's) all about strength, stature and letting somebody know you're there and I think it was a good learning game for us," said junior midfielder Trevor Jackson. "We never gave in and we never gave out, which was really nice."
Sac State will next play the Loyola Marymount Lions at 4:30 p.m. Sunday at Hornet Field.