Artist advocates for social justice in music, life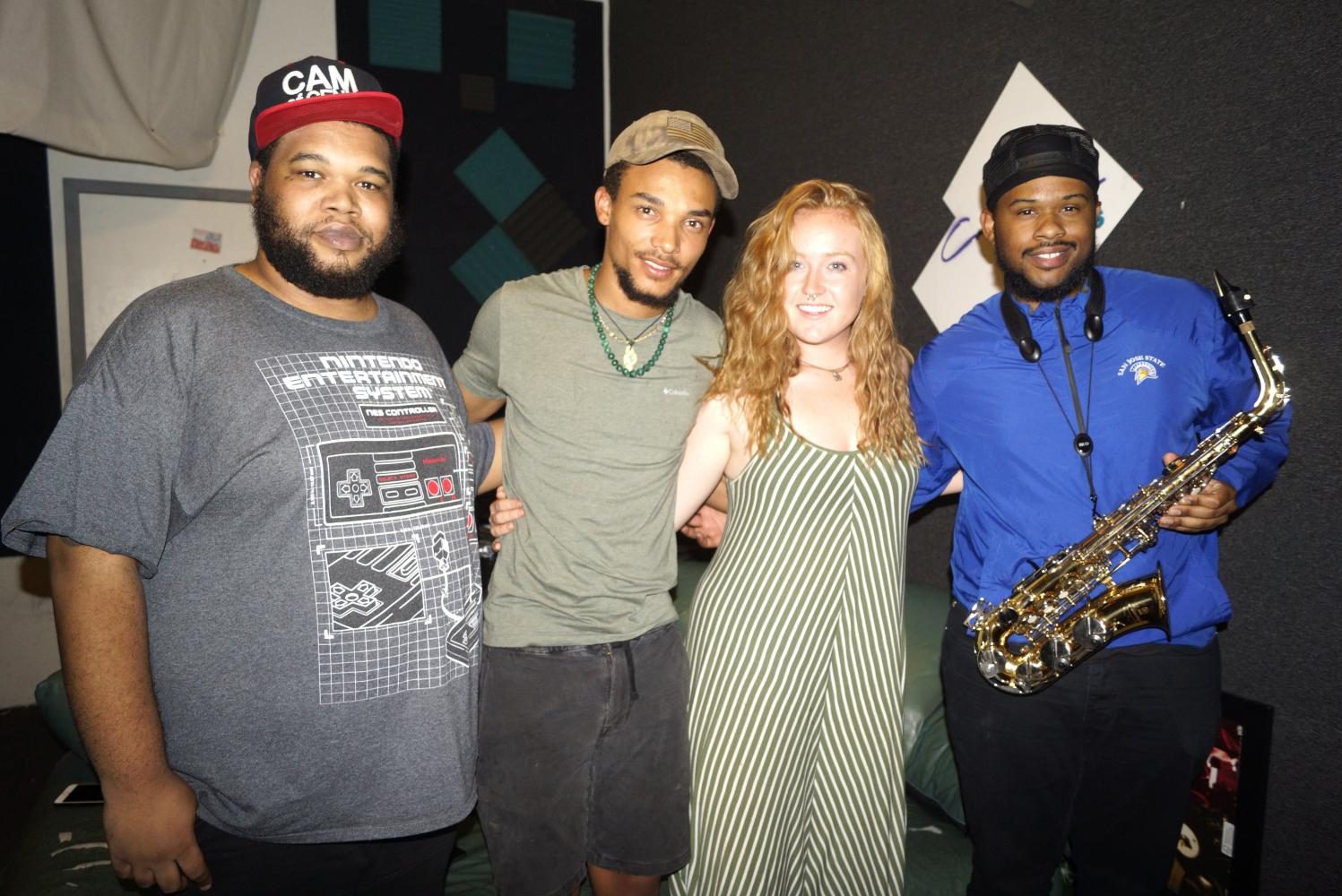 Hip-hop artist Theo Scott-Femenella integrates social justice in his music and through volunteer work at various children's music programs and humanitarian efforts abroad.
Scott-Femenella, 21, first came to Sacramento State as a freshman in 2015 where he majored in jazz studies. He attended Sacramento City College a year later seeking a degree in commercial music and audio production, a program no longer offered at Sac State.
"I think it's great to focus on making yourself a better performer, but at the end of the day how can you guarantee your talent will be heard?" Scott-Femenella said. "With an audio production degree, I can learn how to better record my own music and make it more accessible to my fanbase."
While pursuing his education, Scott-Femenella is also starting his career as a musician. He writes and records his own songs and currently has one single titled "YEN" out on iTunes, Spotify and SoundCloud. A music video he directed for the song was released earlier in August and is available on YouTube.
Although he is establishing himself as a hip-hop and jazz vocalist, Scott-Femenella also has a passion for playing the drums and piano. He credits his parents for allowing him to practice at the age of five when they set up a makeshift studio for him in their garage, complete with padded sound-proof walls and a drumset.
Scott-Femenella formed Freequensee, a hip-hop and jazz collective, as a way to market his music to the community. They will premiere "YEN," and perform their songs during a live show on Sept. 22 at The Boardwalk, a music venue in Orangevale, CA.
Cameron McCord, the vocalist of Freequensee, has known Scott-Femenella for six months. He and the rest of the collective meet with Scott-Femenella for practice at Sacramento Rehearsal Studios.
"(Theo) is extremely creative and the best (part) of him is that he doesn't have a big ego and that makes it easy to work with him," McCord said.
Myles Taylor, the saxophonist of Freequensee, said that he and Scott-Femenella share the same goal of wanting jazz fans to listen hip-hop and hip-hop fans to listen to jazz.
"Working with Theo has been great," Taylor said. "They say things happen for a reason and he and I have been pursuing music for long time and through that passion for music, we have crossed paths and it has been a rewarding journey since."
Scott-Femenella draws inspiration from Martin Luther King Jr, the Black Panther Party and Bob Marley in his lyrics. He and his father Ted Scott-Femenella, a sociology professor at Sac State, both care greatly about social justice issues. His father's latest book, "Social Justice," talks about his personal experience growing up in Kansas during the era of segregation.
In "YEN," Scott-Femenella speaks of the readiness to fight and having "that panther power."
"I have many references to the Black Panthers in my music, especially (since) a lot them came out of the Bay Area and Sacramento," Scott-Femenella said. "My father and I are all for social justice. Our philosophy is 'power to the people.' 'Social Justice' (talks about) power to the people, and the power that has been stripped from us."
Scott-Femenella has even taken his volunteer work overseas with nonprofit groups. He travelled to Honduras last year with Students Helping Honduras to help build classrooms for Instituto Esteban Moya, a high school near the town of El Progreso.
Scott-Femenella works as a contracted artist in residence for music programs at high schools and middle schools in the Sacramento area. He also volunteers at the tiger branch of the Boys & Girls Club of America where he created his own music program.
"I turned a storage closet into a studio (and) after people heard of this, we had people donating instruments," Scott-Femenella said. "Since then I lead the music program as volunteer."

In the future, Scott-Femenella said that he hopes to achieve his dream of becoming a professional musician while still volunteering his time to to give back to his community and enriching children's lives through music.

"I see myself playing music internationally, continuing my humanitarian work internationally and working with kids," Scott-Femenella said.