Women's shot put team ranked No. 12 in NCAA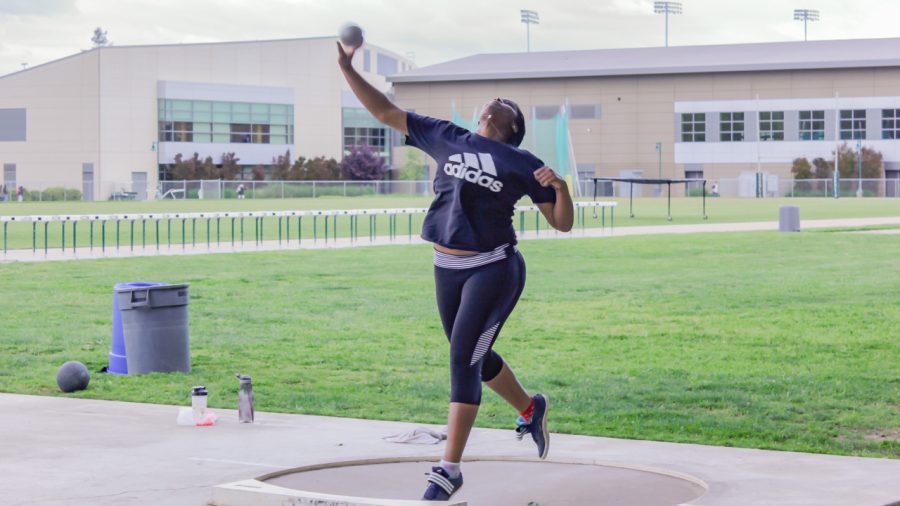 After boasting the No. 4 ranked indoor men's triple-jump squad, the Sacramento State track and field team now has a women's shot put foursome in the 12th-place spot of the NCAA outdoor season.
Sac State freshman Morgan Jones, sophomore Jelaia Jones, junior Kathleen Durand and senior Tyhana Cooper make up the lineup of four throwers, which have a throwing average of 14.14 meters together.
"It shows that the work that we have been putting in is paying off, so it feels really good," Jelaia said after setting a career-best throw in the Mondo Team Challenge on April 1.
The foursome ranks among the likes of Bowling Green (No. 11 with an average of 14.14), Minnesota (No. 10 with an average of 14.15), Illinois State (No. 9 with an average of 14.19), Arkansas State (No. 8 with an average of 14.27) and Cincinnati (No. 7 with an average of 14.32).
"Our group of women's shot putters have put (up) some really strong performances in the last two weeks, starting with the meet in Hawaii," Sac State throwing coach Jeff Magley said. "When they are clicking, we have a very strong group of women shot putters. The Big Sky Conference is a very tough, competitive conference but (if) those four ladies (keep) rolling — like they are starting to do — they are going to be a large asset for our team."
Magley also said that having two underclassmen (Morgan and Jelaia) bodes well for the Sac State women's shot put team.
"We've had a great tradition of the shot put here at Sacramento State, if you go back through our 10-year history — multiple champions and women who have thrown over 50 feet," Magley said. "So, they have a legacy of women who have come before them and excelled in this event. (Morgan and Jelaia) appreciate and understand this event and the value to our program and they are looking to continue to build that legacy."
Cooper, who moved into ninth place in the Sac State record books after the Mondo Team Challenge on April 1 with a mark of 46-08.25, said that she is hoping to continue the Hornets' shot put legacy while being a leader for the team in her final season.
"In my junior year, I was one of the oldest shot putters and the freshman used to come (to) me and ask me, 'Can you help me do this?' and they still call me 'Mom,' so it forced me to show my leadership ability and help them out in the same way that the older throwers helped me out when I was younger," she said.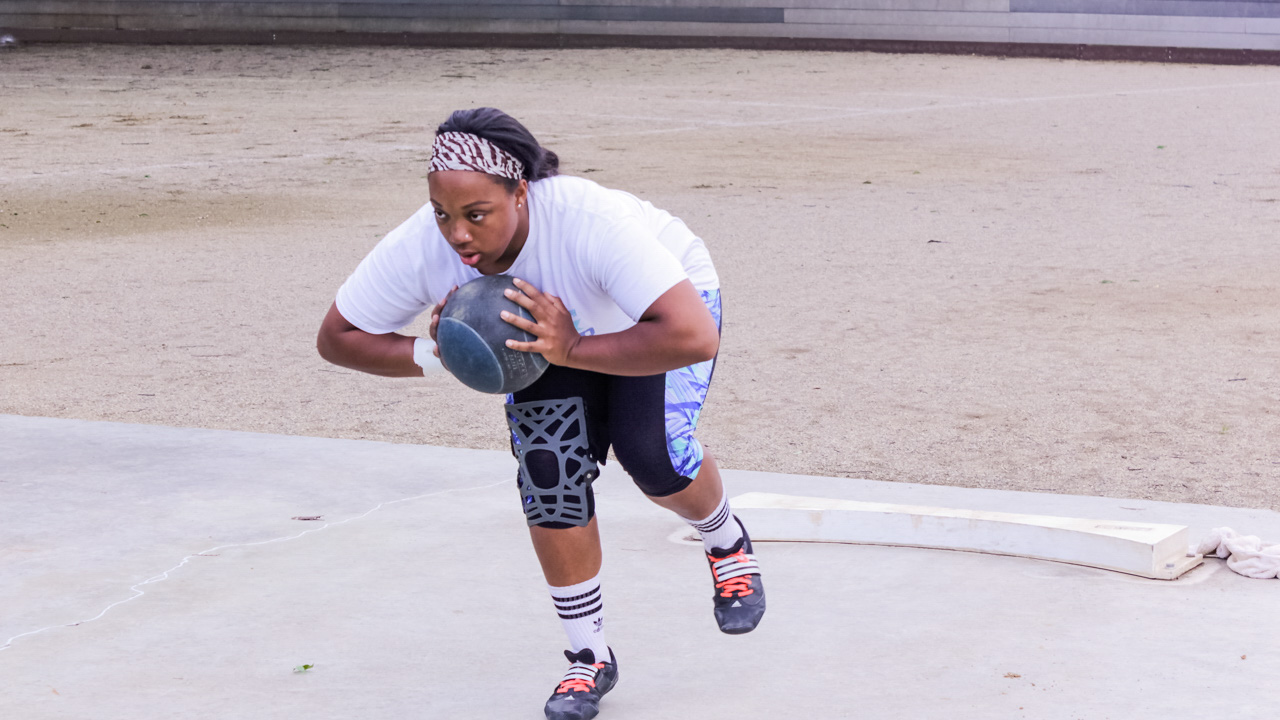 Morgan, who is in her first year as an NCAA competitor, said that the difference between high school and college throwing boils down to intensity. Morgan said she has to treat collegiate shot put "like a job," but relies on her three teammates for support.
"I learn a lot from them because they've been doing it longer," Morgan said after setting a personal best at the Mondo Team Challenge with a  46-04.00 throw that placed her 10th in program history. "They have been able to help me because they have seen good throwers and they are good themselves, so they know how to do it right."
With two more meets to go before the Big Sky Championships on May 10, the Sac State women's shot put team will be looking to build on the success that they have already had thus far — which starts in practice — Magley said.
"I always tell the girls to practice like they are going to compete and that's not easy to do because it's hard to create game-like situations every day in practice," he said. "So, I always tell them that we have to practice mentally and physically the way that we want to compete because if we practice one way and show up to the meet to compete in a different way, our bodies and minds aren't ready for it."
Sac State's top-12 foursome, along with the rest of the track and field team, will return to action against UC Davis Friday in the Causeway Classic Dual in Davis, California.