Sac State spiked against Boise State beach volleyball team
The Sacramento State women's beach volleyball team lost to Boise State Sunday in a 5-0 sweep at Livermore Community Park in Folsom.
The Hornets' No. 5 duo of juniors Lana Brown and Hannah Meadows had close sets against the Broncos, but came up short in both, 21-18 and 21-19. Sac State sophomores Skyler Takeda and Brie Gathright pushed their No. 4 match to a third set, but couldn't catch up to the lead Boise State set early on, falling 15-5.
"We had a couple of teams put themselves in positions to win, but it just didn't go our way this time," Sac State co-head coach Ed Jackson said. "That's how it works."
Early losses in the first two matches left the Hornets in need of three consecutive wins to defeat Boise State.
"Just the way that beach is set up, it's tough to watch two teams lose," Sac State senior Madeline Cannon said. "That's a lot of pressures on (No. 3) and on (No. 1) and (No. 2) to try and alleviate that stress."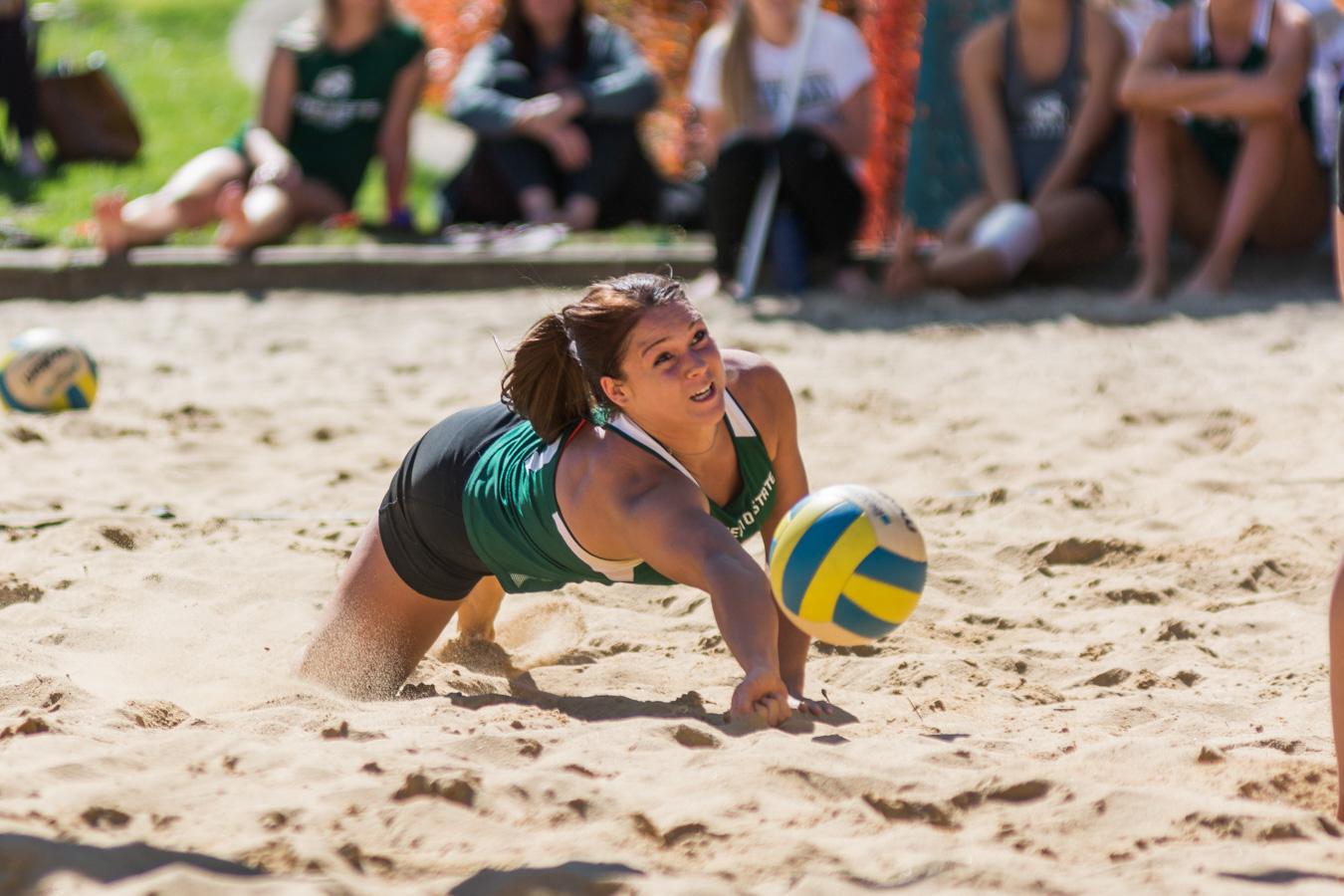 The No. 3 team of junior Kennedy Kurtz and freshman Sarah Davis lost in the first (21-10) and second set (21-17) — ensuring an overall win for Boise State.
The Broncos ended the match in a 5-0 sweep after Sac State junior Shannon Boyle and senior Lexie Skalbeck lost at No. 2, while Cannon and senior Morgan Stanley were defeated at the No. 1 spot in their third set, 15-11.  
"I just think we didn't come out aggressive to play today," Stanley said. "We just weren't as prepared as we have been in the past."
The Hornets' loss to Boise State puts Sac State at a 2-1 record for the weekend and 3-1 on the season after Saturday's wins against San Francisco and San Jose State.
"We're getting better I think," Sac State co-head coach Ruben Volta said. "It was a really good weekend — wish we could have played a little better today, but there is always the next match."
Sac State will next play Cal of the Pac-12 Conference Saturday in Berkeley at noon.